BKU, RLD call off protest at Delhi-Ghazipur border after wrestlers' release from detention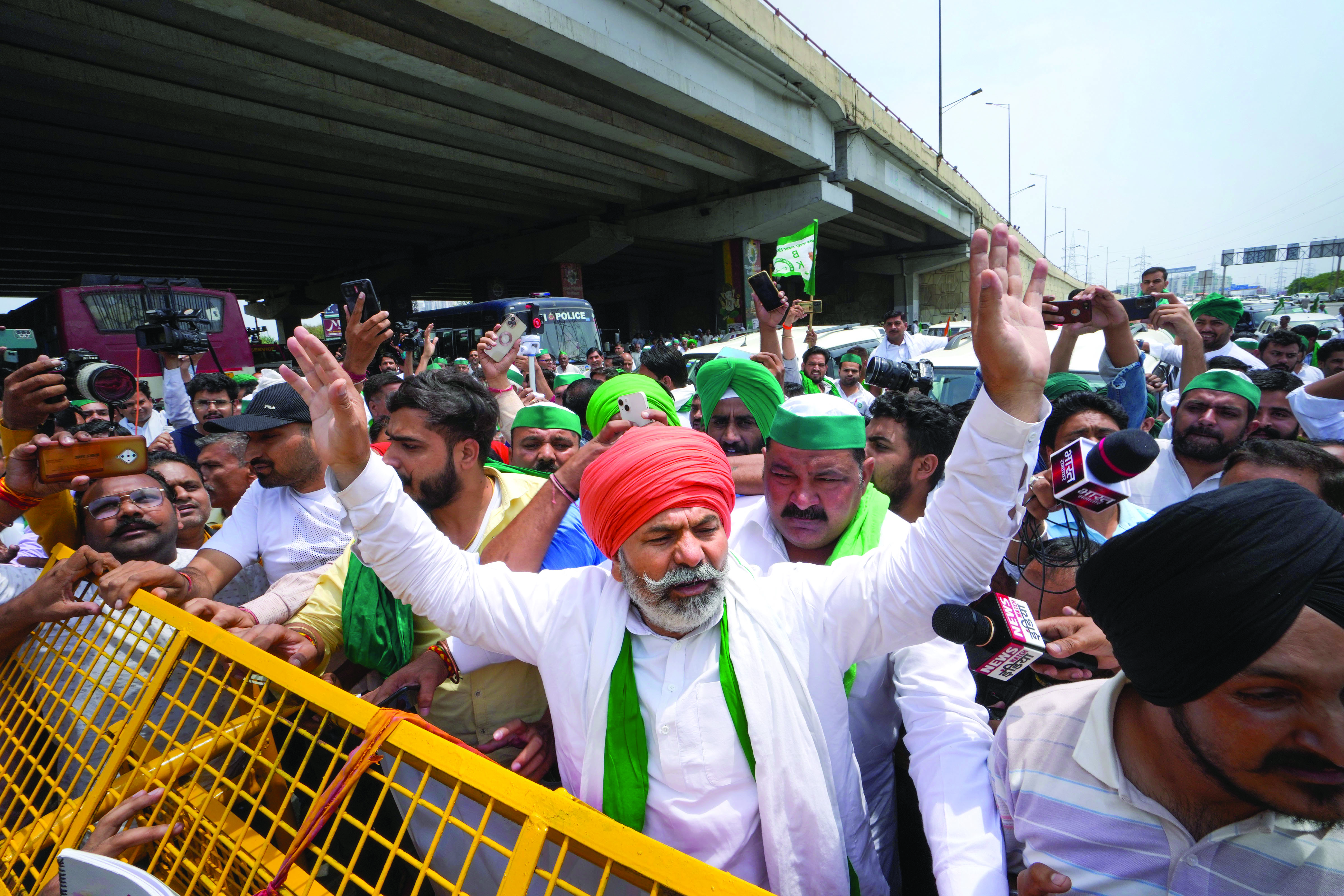 Ghaziabad: BKU leader Rakesh Tikait on Sunday called off his protest at the Delhi-Ghazipur border after staying put there for almost eight hours, following reports that wrestlers earlier detained by Delhi Police had been released.
Rashtriya Lok Dal (RLD) chief Jayant Chaudhary too called off his party's protest after the development.
"As they (RLD workers) got information that the wrestlers were being released, they called off their protest. I had reached Noida and was 15 minutes away from the protest spot when it was called off," Chaudhary said.
"A large number of RLD workers were protesting at the Delhi-Ghazipur border. I was in Agra doing village programmes. I had programmes in 10 villages. But when I got information, I changed my Agra programme and headed towards Ghazipur," he said.
Bhartiya Kisan Union national spokesperson Rakesh Tikait said that the farmers' group will raise the issue of the wrestlers in the next Kisan Panchayat. "Wherever the next panchayat is held, this issue will be a part of its agenda."
Earlier during the protest, Tikait without taking anyone's said, "the one who is a part of the government, will not go to jail, whatever his crime," apparently referring to Wrestling Federation of India president Brij Bhushan Sharan Singh, against whom the wrestlers are protesting with accusations of sexual harassment.
Singh, the BJP Lok Sabha MP from Kaiserganj
in UP, was earlier booked by the Delhi Police in two FIRs for sexual harassment. Among the wrestlers on protest are Vinesh Phogat, Sakshi Malik, and Bajrang Punia, all three international award winning grapplers.