BJP lies to defame Manish Sisodia, says AAP's Atishi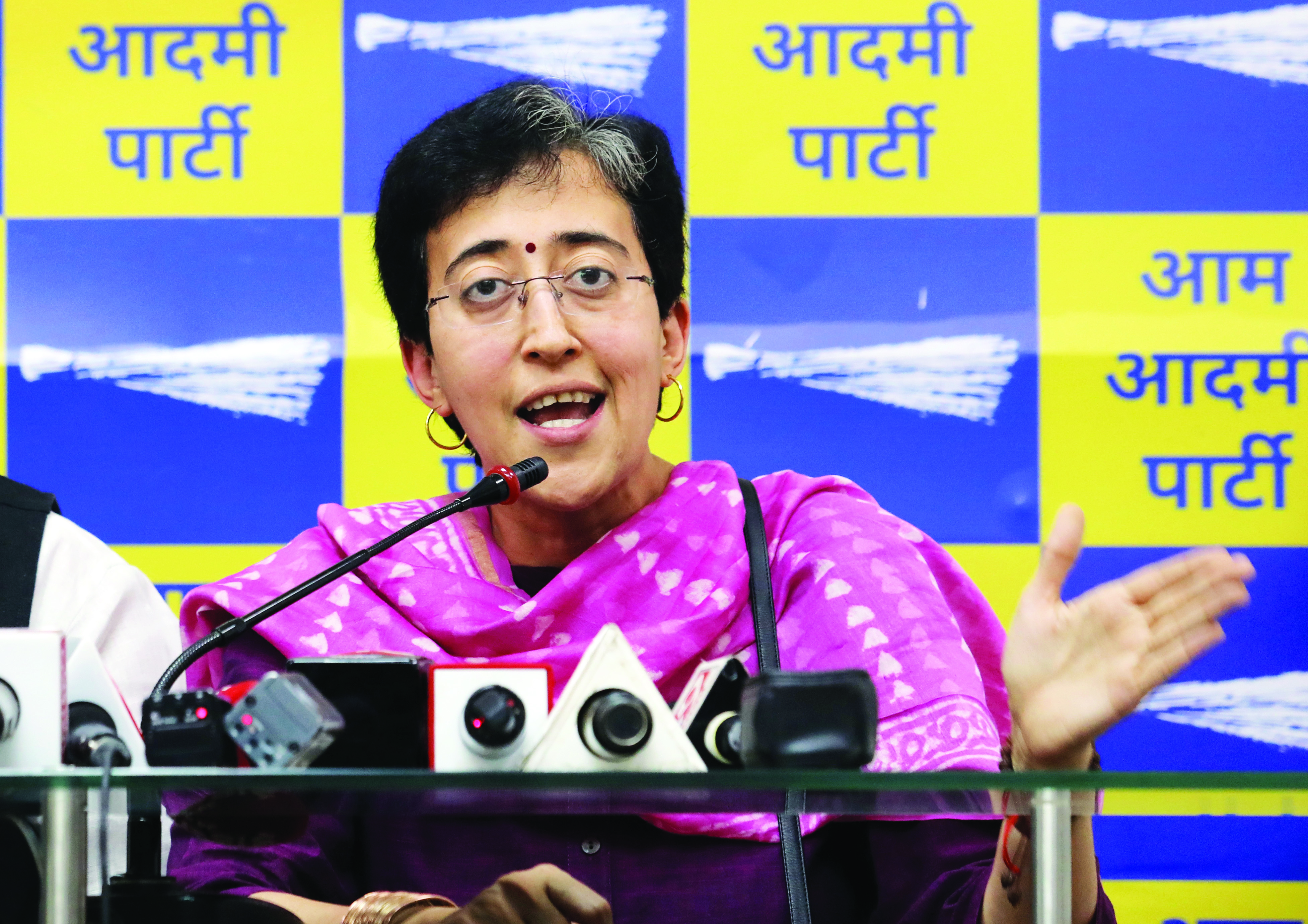 New Delhi: Addressing the media in a press conference on Saturday, AAP Leader and Delhi Cabinet Minister Atishi, highlighted BJP's conspiracy to defame former Delhi CM Manish Sisodia by planting fake news about the attachment of crores of assets.

According to ED's documents, Manish Sisodia owns a Rs 5 lakh flat in Ghaziabad, a Rs 65 lakh flat in Mayur Vihar, and has 11 lakhs in his bank salary account, making his total earnings 81 lakhs. "In light of this, I would like to ask the BJP how they can claim that the house Manish Sisodia bought with his hard-earned savings as a journalist 18 years ago in 2005 was made with funds from an alleged excise policy.
How can they say that the flat Sisodia bought in Mayur Vihar five years ago was purchased with funds from the excise policy? How can BJP and PM Modi say that the money in Manish Sisodia's salary account, which is only 11 lakhs, is derived from an alleged liquor scam?"
She added they just want to defame Manish Sisodia because he has provided a bright future to millions of underprivileged children in Delhi. They want to tarnish his image, hoping that he will join BJP out of fear of ED and CBI cases, just like leaders of other parties. But we are soldiers of CM Arvind Kejriwal, ready to face any threat or false cases from ED and CBI. But we will not join BJP.
Atishi said, BJP has been spreading false news against Manish Sisodia since yesterday.
They are attempting to defame him. They planted news on social media and news channels that ED has seized assets worth crores belonging to Sisodia and his wife.