BJP has ruined MCD schools during their 15-year tenure: Atishi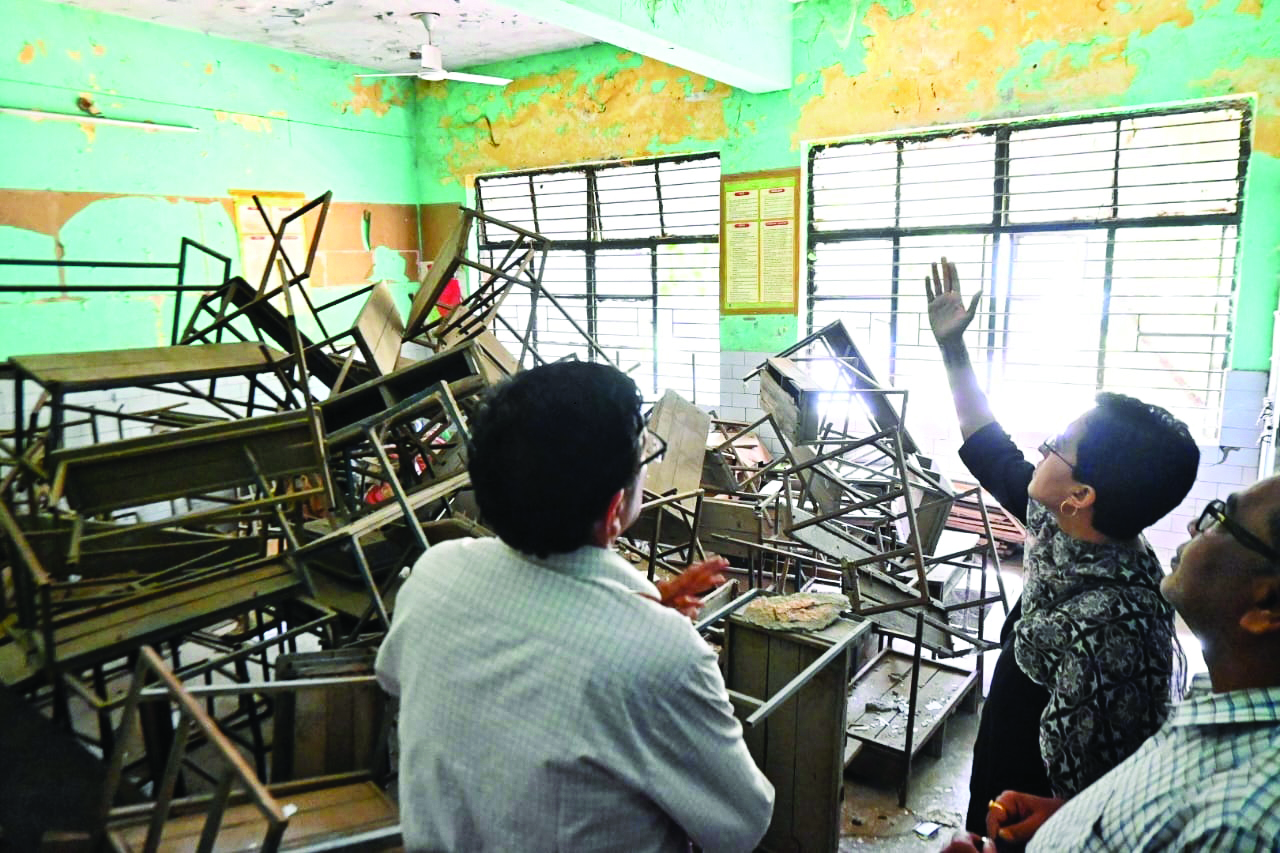 : During a surprise inspection of the MCD school in Sagarpur area Education Minister Atishi found the school in shambles and reprimanded the principal for negligence.
The school was filled with dirt, cobwebs on the walls, broken swings for children, and plaster falling off the classroom ceiling. A part of the building had turned into a junkyard with piles of broken desks, and no action had been taken to address this issue for years. The Minister reprimanded the principal for the lack of maintenance and cleanliness of schools and directed her to fix the situation of the school immediately or strict action will be initiated.
"The deteriorating condition of the school reflects the insensitive attitude of the school administration towards the future of the students studying here, and such negligence regarding education cannot be tolerated," she said.
She said that the BJP has ruined MCD schools during their 15-year tenure and the deteriorating state of MCD schools is now being exposed to the public. The poor state of the schools is due to the corruption of the BJP administration, as even buildings that are merely seven years old have started
deteriorating.
The Minister said that the overall condition of the building has started deteriorating which implies that there has been significant corruption in the construction process. She instructed the officers to investigate the reasons behind such rapid deterioration of the building and take strict action against those found responsible.
She also directed the concerned officials to investigate how many times the school inspector visited the school in the past one year, steps taken to address existing problems and ensure strict action in case of negligence.