BJP appoints Kapil Mishra Delhi unit vice-president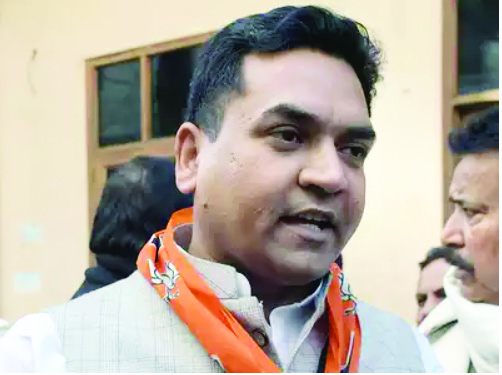 New Delhi: Nearly four years after he switched to the BJP, former AAP minister and firebrand leader Kapil Mishra was on Saturday appointed as vice-president in the party's Delhi unit.

Delhi BJP president Virendra Sachdeva said Mishra's name was on the list of the new office-bearers of the party announced earlier this week but it could not be declared due to some reason.
Mishra was formerly a minister in the AAP government here, but he joined the BJP in August 2019 after his differences with party supremo Arvind Kejriwal became public.
Known for his "fiery" speeches on Hindutva ideology, his name had also surfaced in connection
with the northeast Delhi riots for allegedly making hate speeches.
He was accused of "instigating" people by asking them to forcibly remove those sitting in protest at Jafrabad against the Citizenship Amendment Act. Over 50 people were killed and hundreds injured in the February 2020 riots.
Mishra was not given any organisational responsibility in the Delhi BJP since his joining, but he was fielded by the party in the 2020 Delhi Assembly election from the Model Town constituency but lost to the AAP's Akhilesh Pati Tripathi.
A section of Delhi BJP leaders believe Mishra will "prove to be an asset" to the party.
"He will not only prove effective in taking on his former boss (Delhi Chief Minister) Kejriwal and the AAP but also bolster the BJP's appeal among Delhi people with his fiercely pro Hindu stand," said a senior Delhi BJP leader.
Although Mishra started his political journey from the AAP, his family has been closely associated with the BJP.
His mother Annapurna Mishra was mayor of erstwhile East MCD ruled by the BJP in 2012.
After his appointment as vice president of the Delhi BJP, Mishra said an ordinary worker being given such an important responsibility in the party is only possible in the BJP.