BJP alleges DJB bankrupted under Kejriwal govt, demands CBI probe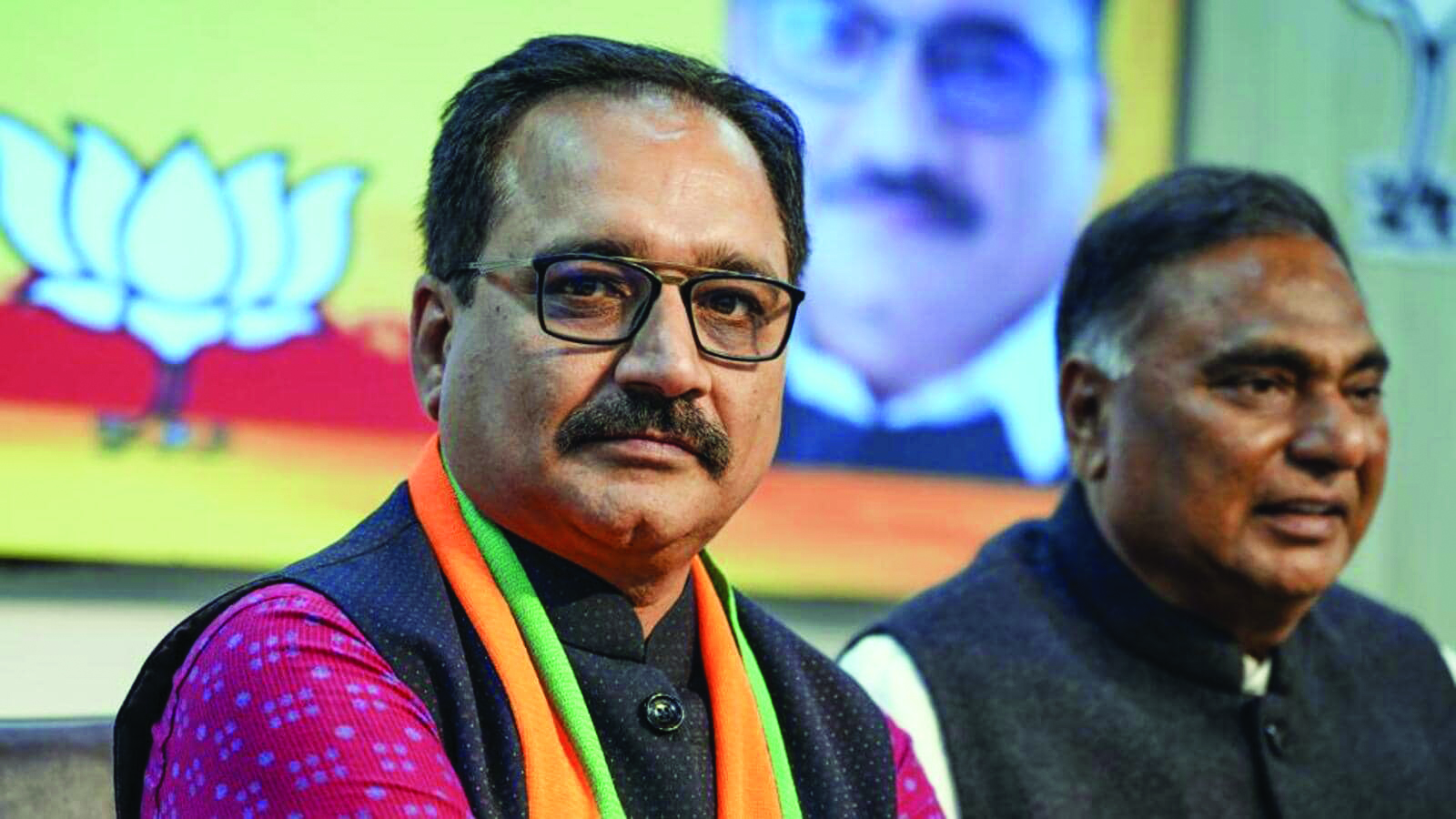 The Delhi BJP on Wednesday alleged the DJB has been turned bankrupt during eight years of the Arvind Kejriwal government and demanded a CBI probe into it.
At a press conference, the BJP's city unit chief Virendra Sachdeva said that Chief Minister Kejriwal who had announced that he will
himself look after the Delhi Jal Board (DJB) should answer why its debt has soared to Rs 71,000 crore.
No immediate reaction was available from the DJB or the Delhi government over the BJP's claims.
"The Kejriwal government has made Delhi Jal Board a bankrupt institution in eight years. There should be an enquiry by the Central Bureau of Investigation (CBI) into the scam involving DJB and Yamuna cleaning," Sachdeva charged in a press conference.
The Kejriwal government has turned the holy Yamuna river into a drain despite spending Rs 6,800 crore in the name of cleaning it in the last five years, the Delhi BJP president alleged.
"Kejriwal, who had promised to ensure cleaning of the river by 2025 so that people can take a dip in it, should answer why three ammonia treatment and 22 sewage treatment plants are yet to be set up along the Yamuna," he said.
Questioning the intent of the government, Sachdeva said the Delhi LG's initiatives to clean the Najafgarh drain have started showing results while Kejriwal is only making promises to clean the river.
He said that people of the city under the banner of Lok Sansad have decided to create awareness about the pathetic situation of Yamuna due to the apathy of the government, by forming a human chain along the riverbank from Wajirabad Barrage to Kalindi Kunj on June 4.
The BJP supports the initiatives and appeals to everyone to join it, he said.