Beacon of hope: IGNOU pioneers vision in edu for all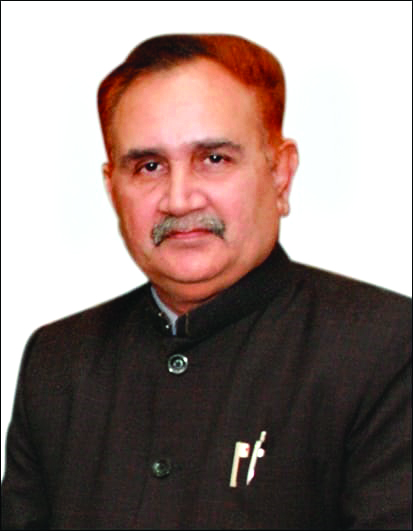 New Delhi: In the ever-evolving landscape of education, Indira Gandhi National Open University (IGNOU) stands as a beacon of hope, offering a transformative and inclusive learning environment for students across the nation.

Under the leadership of Vice Chancellor Prof Nageshwar Rao, IGNOU has been quick to embrace the National Education Policy (NEP) with open arms, revolutionising distance education in India.
From its modest inception in 1987, IGNOU has grown to become a beacon of education for over 3 million students in India and abroad. With 21 Schools of Studies, 67 Regional Centres, and 2,000 Learner Support Centres spanning the globe, the university offers a diverse range of 200+ programmes, from certificates to doctorates.
Guided by a dedicated faculty of nearly 250 members and supported by over 35,000 academic counselors, IGNOU is committed to empowering students on their educational journey.
By adopting a student-centric approach, IGNOU has successfully made education a viable option for those who cannot afford traditional brick-and-mortar institutions, allowing them to pursue a master's degree while simultaneously fulfilling their responsibilities at home and work.
The flexibility offered by IGNOU is unparalleled, enabling students to create their own study schedules and learn at their own pace. This unique feature has been
commended by Prof Nageshwar Rao, who stated, "We understand that many of our students have familial and financial responsibilities, and we want to empower them to balance their educational aspirations with other commitments."
IGNOU's emphasis on skill-based learning and industry-relevant programmes has garnered praise from students and employers alike. The university strives to equip its graduates with practical knowledge and abilities that are directly applicable in the professional world, thus enhancing their employability and overall prospects.
Moreover, IGNOU actively supports its students' career aspirations through a robust placement cell. Taking it a step further, the university is currently reaching out to its alumni for guidance and support regarding employment opportunities.
By leveraging the expertise and experiences of former students, IGNOU aims to enhance the chances of its current graduates in securing meaningful employment and building successful careers.
As Prof Rao aptly puts it, "IGNOU's mission is not merely to produce degree holders but to nurture well-rounded individuals capable of contributing positively to society. We are here to transform lives and create leaders of tomorrow."