Azadpur Mandi: Household budget go haywire as price of veggies go north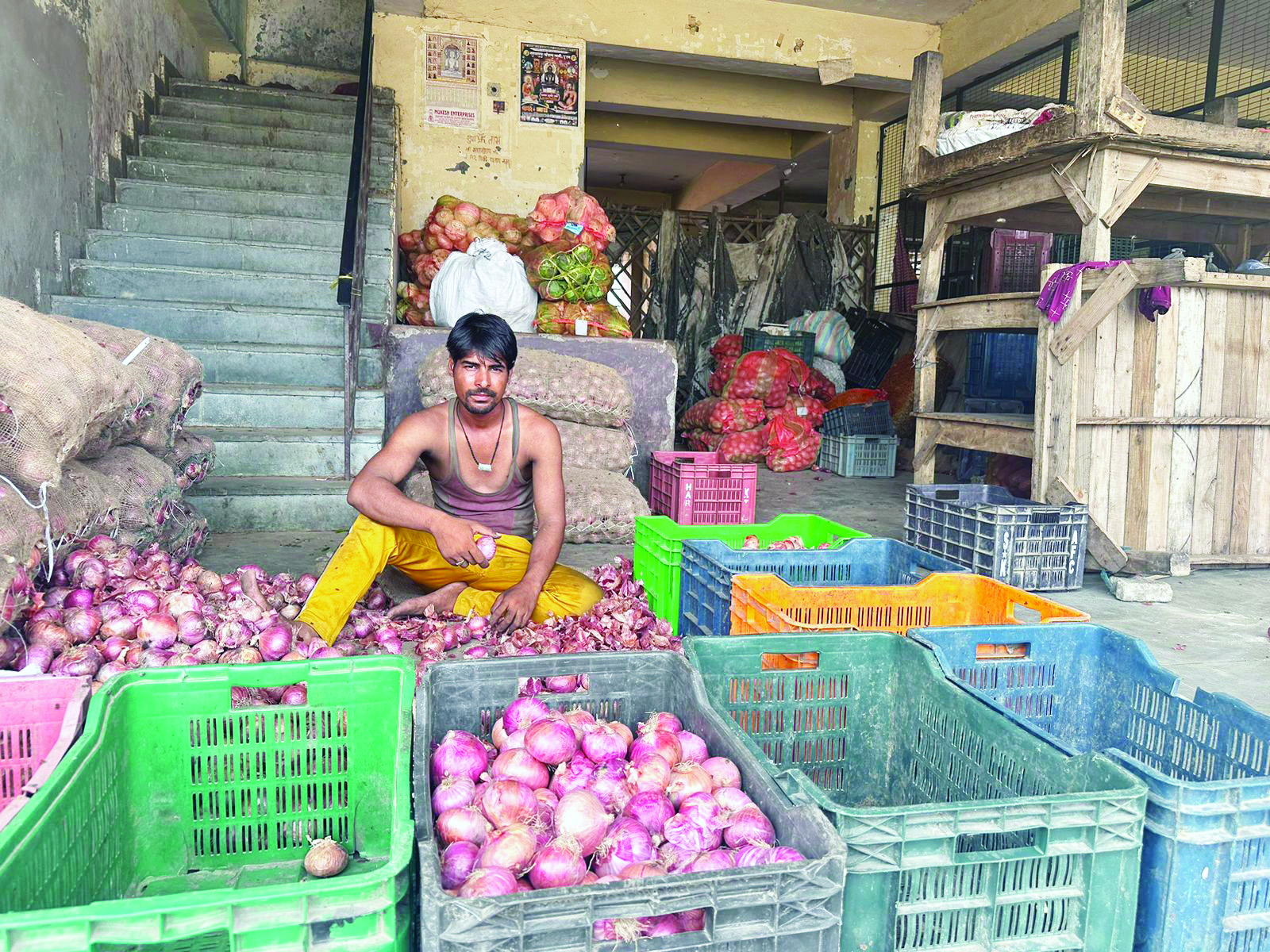 New Delhi: Retail prices of tomato, capsicum, beans and other green vegetables have risen again from Rs 50-60 per kg to Rs 120-140 per kg, as per shopkeepers in the Azadpur Mandi.

Due to the supply disruption from the producing states of Himachal Pradesh, Uttarakhand, and Punjab, the prices of green vegetables and tomatoes have been affected.
At Azadpur Mandi, Asia's largest wholesale fruits and vegetables market, prices of vegetables were ruling in the range of Rs 50-60 per kg, depending on the quality, which is now being sold at Rs 120-140 per kg.
Wholesale prices of onion were Rs 500 per quintal but have now shot up to Rs 800 per quintal. "Due to the government's steps to reduce the price of tomatoes, it was brought down to Rs 80-100 per kg but it has since again gone up," said Shweta, a resident of Shahdara.
Capsicum and beans were sold at Rs 60 a kilo but are now at Rs 120 a kilo due to the floods in the city and the supplying state. This has had a ripple effect on employment too.
Daily wage labourers who could earn Rs 500-800 a day are now struggling for work.
"After the pandemic, people found themselves with less work but now due to floods, the situation has become worse. Employers and shopkeepers take advantage of this by reducing the rate of unloading trucks even more," said Shahid, a truck driver.
Before the floods inundated the Capital the frequency of trucks coming into the Mandi with vegetables and fruits was more. This in turn provided labourers with enough wage for the day but since less number of trucks come in several labourers have had to reduce the labour charge as there are more workers than work, explained Shyamlal a Labourer from Bihar. The mandi which is spread across 79.83 acres of land and caters to thousands of visitors has seen a rise in infections among labourers too.
"Cleaning of the Mandi and the toilets is not done frequently. The mohalla clinic should be operational all day in times like these but it closes by 11 am," said Babli while segregating spoiled onions.
When Millennium Post visited the Mandi it found garbage and cow dung littered across every lane with cows spread out across the Mandi and a mohalla clinic with its doors locked. "My husband is a labourer here and came home with conjunctivitis, now my daughter has it too. I came with my daughter today to get her medicine from the Mohalla Clinic but it is closed," Shabnam said while heading back from the Mandi.