Atishi writes to L-G seeking appointment of PWD Secy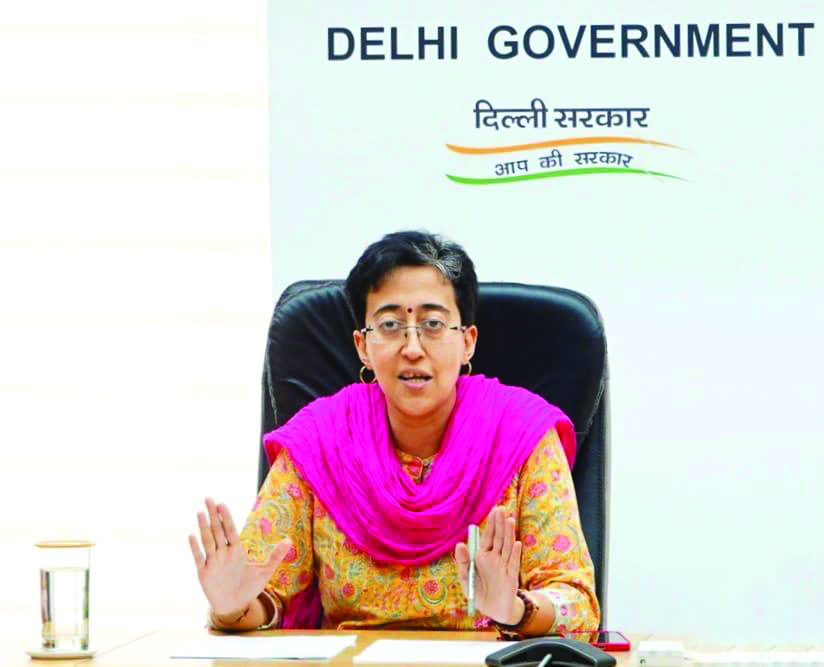 New Delhi: PWD Minister Atishi wrote to L-G Vinai Kumar Saxena on Friday urging him to appoint a Secretary for the PWD, on a priority basis. Through the letter, PWD minister Atishi reminded the L-G that Chief Minister Arvind Kejriwal had announced about the redevelopment of about 1,400 km of major roads in Delhi in January. This entails the upkeep of footpaths and the maintenance and repair of the central verge of roads, the blacktop of roads, etc. This project is being undertaken so as to deliver a world-class road experience to the citizens of Delhi, at par with European standards, she wrote.

Atishi further mentions in her letter that while the proposal for this project was supposed to be placed before the EFC and the Council of Ministers for approval in February 2023 and the project was scheduled to start from April 2023, the same has not been done because no one has been posted as a regular Secretary to the PWD since mid-February. Given that the project involves an expenditure of thousands of crores, those currently holding temporary charge do not feel confident to clear
the proposal.
The Minister went on to assert that the PWD has remained practically 'headless' for the last 2 months. Providing more details, Atishi added in the letter: "Vikas Anand — who was PWD Secretary from November 2022 to February 2023 — was relieved of his charge on February 15, 2023, after which no officer was posted as the PWD Secretary. Sanjay Goel, by virtue of being the Link-Officer, was handling the charge of PWD Secretary. An order dated March 3, 2023 was issued for A. Anbarasu to join as Principal Secretary PWD. However, as the order itself mentions, he has not even joined the Government of NCT of Delhi (GNCTD) so far and there is no clarity as to when he shall join."
The PWD Minister also informed that the absence of any PWD Secretary for the last two months, and the repeated stop gap arrangements, seem more like a deliberate attempt to stall the work of an elected government.
She concluded the letter by stating: "I have only shared the example of the last two months of one single department of the Government. There are numerous such examples across different departments. How can any governance be done like this? I urge you to immediately post a regular Secretary."