Atishi takes stock of preparations at Kashmere Gate Kanwar camp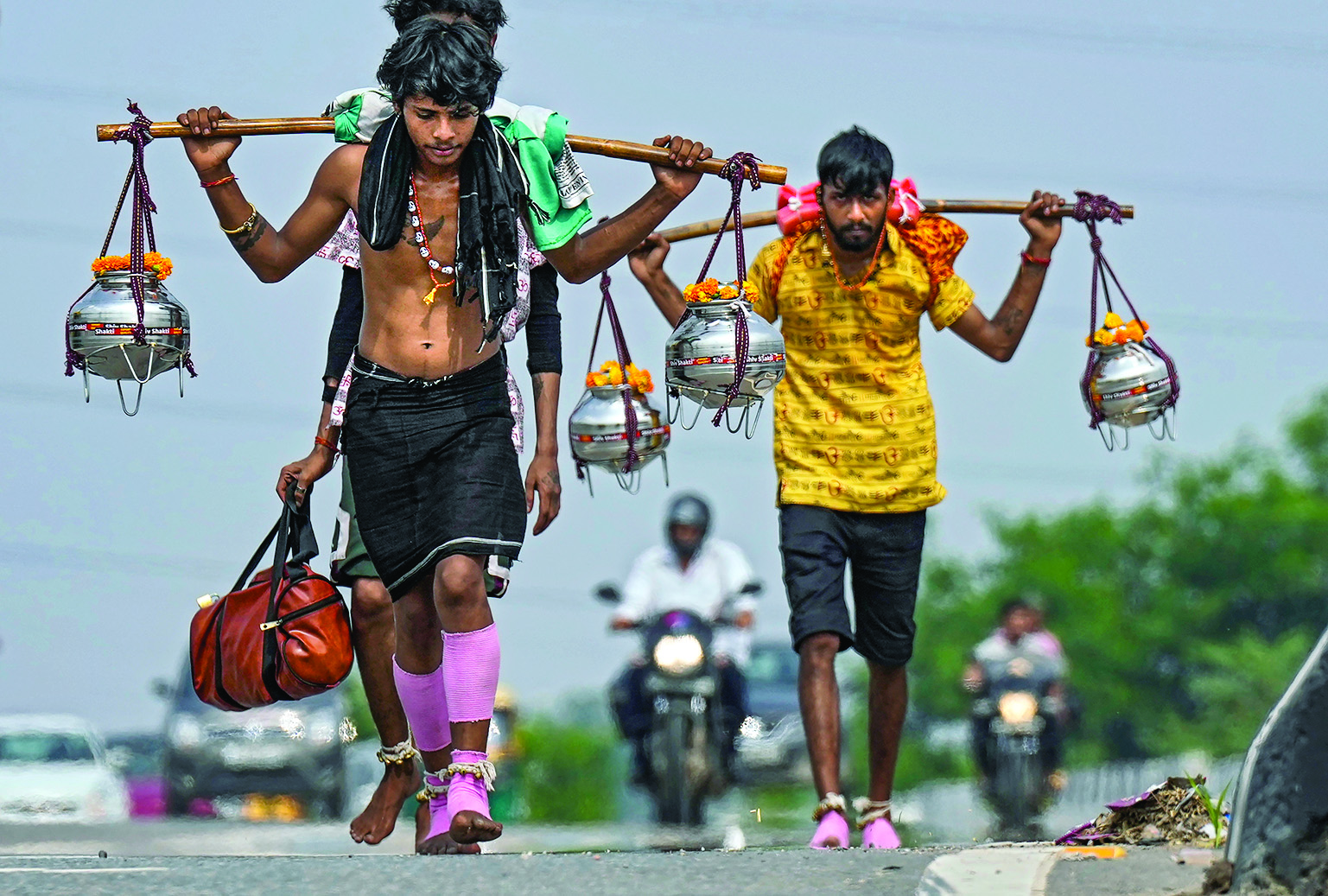 New Delhi: Revenue minister Atishi conducted an inspection of the preparations for the largest Kanwar camp at Maharaja Agrasen Park, Kashmere Gate here on Friday.

She aimed to ensure that all necessary amenities and security measures are in place for the thousands of pilgrims expected to participate in the pilgrimage.
Emphasising the significance of serving devotees during this sacred period, the Revenue minister expressed her commitment to fulfilling the government's responsibility by providing a range of essential facilities to the Kanwariyas.
"Serving Shiva devotees during the sacred month of Sawan is an act of virtue and devotion. In this direction, the Delhi government is fulfilling its responsibility by providing all the necessary facilities to the Kanwariyas," Atishi stated.
As part of their preparations, the Delhi government is setting up a total of 200 Kanwar camps across Delhi, with the largest one at Kashmere Gate capable of accommodating up to 10,000 pilgrims.
The Kanwar camp at Kashmere Gate boasts water-proof tents, comfortable furniture, clean toilets, and ample water supply. The camp also includes medical facilities and essential amenities, ensuring well-being of the Kanwariyas. In addition, a spacious dining hall has been arranged for the pilgrims to receive prasad, further enhancing their overall experience.
Addressing the media, Atishi mentioned that, "These Kanwar camps have been a tradition of the Kejriwal government for the past eight years. This year's extensive arrangements reflect the government's commitment to providing a safe and convenient environment for the Kanwariyas. To ensure immediate medical attention if required, each camp is equipped with doctors, nurses, and CATS ambulances on standby. Local dispensaries have also been linked to the camps, making healthcare easily accessible."
Atishi directed officials and district administrations to remain vigilant and ensure the provision of all necessary facilities and security for the Kanwariyas. By establishing 85 camps in East Delhi,
North East Delhi, and Shahadra districts, the government aims to cater to the entry and exit points for the Kanwariyas, facilitating a smooth flow of the pilgrimage.