Atishi inspects city subways, directs officials to further improve facilities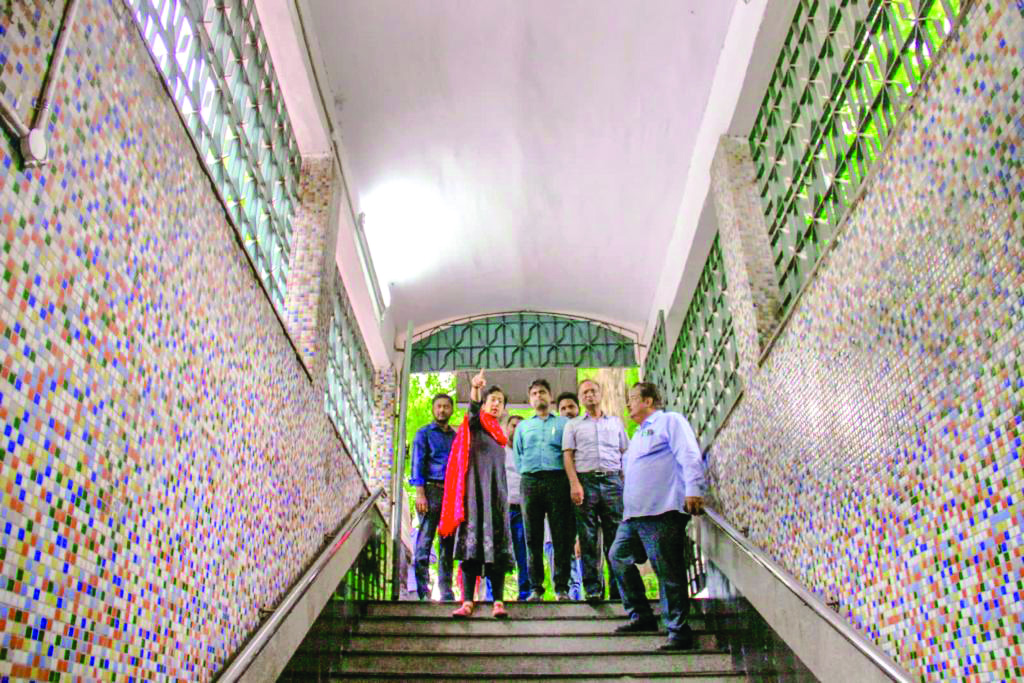 New Delhi: PWD minister Atishi on Saturday began inspecting subways in Delhi following the end of her one-month deadline for fixing all maintenance issues.

According to a statement from her office, Atishi inspected five subways in south Delhi's Masjid Moth, Nehru Place, Lajpat Nagar, Andrews Ganj and near the Metro station at Lajpat Nagar.
During the inspection, she found that the subways had been cleaned and their maintenance improved. New lights and convex mirrors have been installed, there is sufficient lighting to ensure women's safety and security guards are being deployed. The drainage systems have also improved, the statement read.
Atishi said the department has been working to improve the conditions of subways across Delhi but there is room for further improvement. She directed the officials to focus on further improving the facilities.
In the last week of May, the minister gave a month's ultimatum to department officials to improve cleanliness, maintenance and women's safety across all subways in Delhi. She had also instructed the deployment of guards and the installation of new lights.
In the statement, Atishi mentioned that the department is sprucing up the subways under its jurisdiction and giving those a new look. Special attention is being paid to cleanliness and maintenance.
During previous inspections, it was found that some subways lacked adequate lighting, deterring people from using those. To overcome this, new lights have been installed in all the subways to ensure people's comfort. Guards have also been deployed for their safety, the statement said.
During her inspection, Atishi also interacted with the people, who said that the conditions of the subways had improved in recent days.
"We are working diligently towards not only making our subways better but also ensuring their safety from a women's security perspective. In the coming days, further improvements and facilities will be ensured in this regard," she said. Atishi will inspect subways in other parts of Delhi in the next few days and strict action will be taken against the engineers responsible if any deficiencies are found, according to the statement.