At school inauguration, CM talks about Sisodia, gets emotional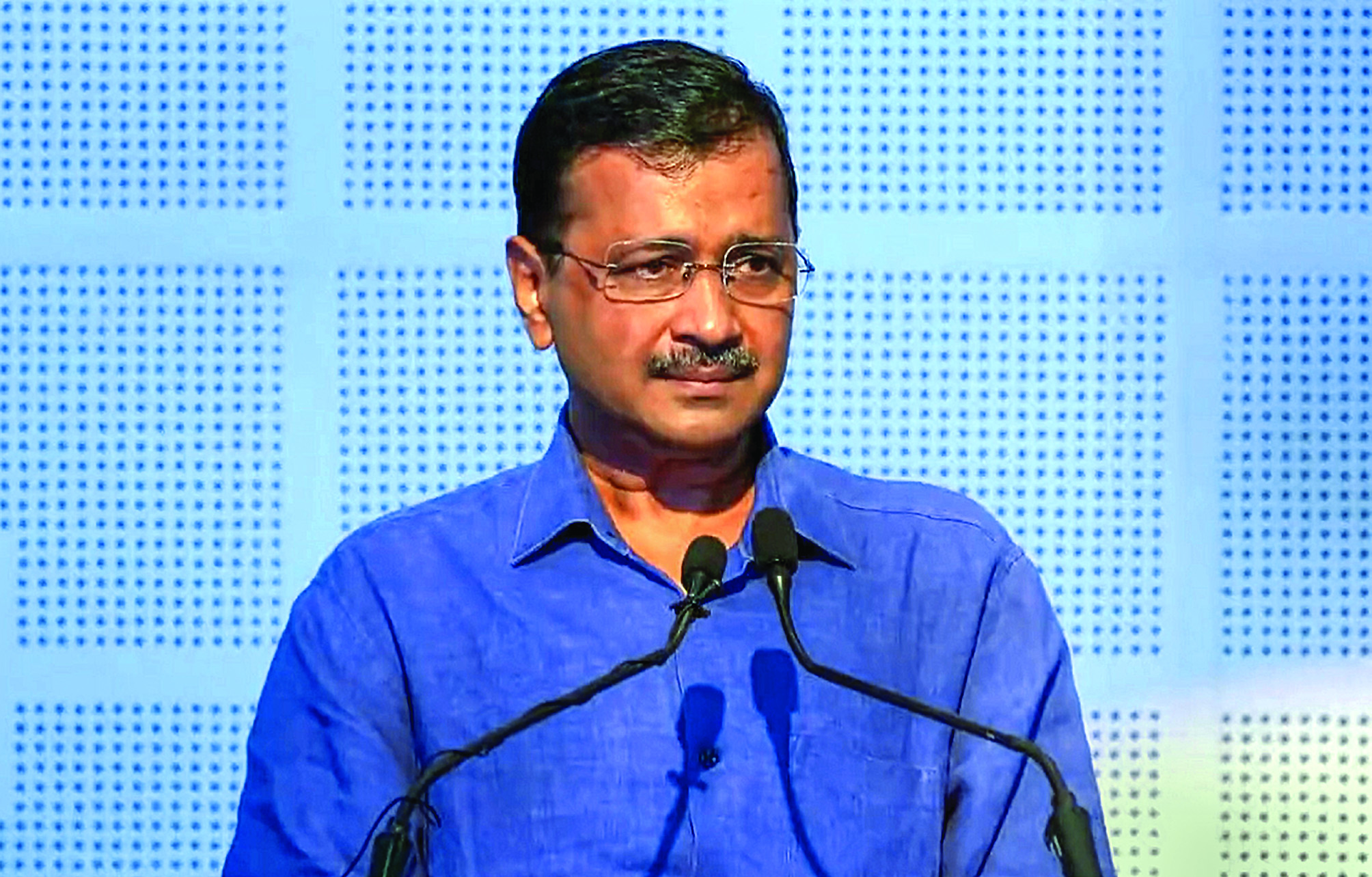 Chief Minister Arvind Kejriwal on Wednesday inaugurated the 35th Dr B.R Ambedkar School of Specialised Excellence in Daryapur Kalan in Bawana area and shared heartfelt stories of his former Deputy Manish Sisodia's dedication and vision for the children of the Capital. The CM was speaking to the students and parents gathered at the inauguration and explained how the school is a product of Sisodia's dream, who has now been jailed by the BJP.
He expressed his gratitude towards Sisodia's tireless efforts and emphasised that the SoSE is a realisation of his dreams. He further shed light on the challenges faced by the former Education minister, explaining that he was falsely implicated in a fabricated case by the BJP. The Chief Minister said that if it weren't for Sisodia's unwavering commitment to building world-class schools, such targeted actions would not have been taken against him.
The new school in Bawana is equipped with state-of-the-art facilities, and aims to provide exceptional educational opportunities to the children of rural Delhi.
The School boasts 50 high-tech classrooms, eight labs, two libraries, lifts, staff rooms, and offices, this institution sets new standards for educational infrastructure. There is also a fully air-conditioned multi-purpose hall with a seating capacity of 200 students in the school.
Kejriwal's voice quivered with emotion as he addressed the children and broke down.
"Today, I deeply miss Manish Sisodia," he said. "He had started this. It was his dream that every child should get the best possible education and we will leave no stone unturned to make it a reality. Manish Sisodia worked tirelessly to uplift the schools in Delhi, but unfortunately, the BJP government orchestrated false cases
against him and subjected him to unjust arrest. It is truly shameful that they would imprison such an extraordinary human being on the basis of fabricated accusations," he said.
The BJP government cannot accept the success of the Delhi government, Kejriwal said. "Everywhere I go, people talk about the remarkable progress of government schools in Delhi. They praise the quality of education provided and the significant improvements in students' results over the past few years. This is what bothers the BJP-led Central government. If Manish Sisodia hadn't worked so hard to improve these schools, there would have been no reason to imprison him. That's why we must now redouble our efforts to create more such schools in Delhi," he added.
The CM also announced plans to seek feedback from parents to further improve the education system and meet their aspirations. Education minister Atishi stated that even the best private school pale in comparison to the quality of education offered by Delhi government schools today.