As AQI improves, curbs under GRAP Stage 1 revoked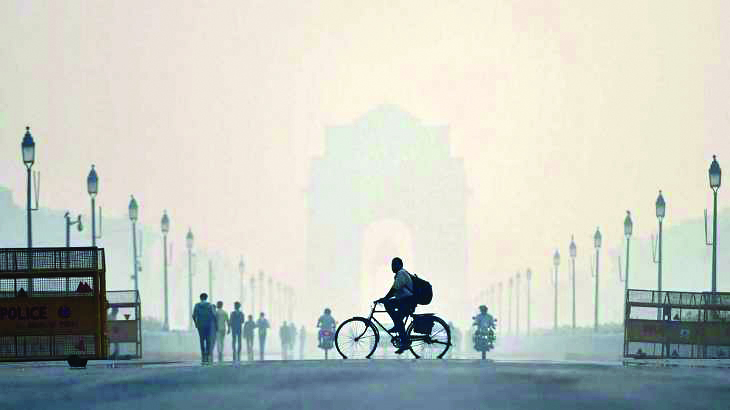 The Commission for Air Quality Management on Thursday rolled back preventive and restrictive actions under Stage I of the Graded Response Action Plan, which have been in force since October 5 last year, amid a forecast of continuous improvement in Delhi's air quality in the coming days.
It, however, asked agencies concerned in the Delhi-NCR region to strictly follow all CAQM directions, advisories and orders pertaining to dust mitigation, industrial and vehicular emissions, open biomass burning etc so that the air quality does not slip to the "poor" category.
The sub-committee responsible for invoking actions under GRAP took stock of the situation at a meeting as Delhi's 24-hour average air quality index improved to 119 on Thursday.
The committee noted that forecasts do not indicate any unusual deterioration of air quality in the region and revoked the orders under Stage-I of GRAP with immediate effect, a statement said.
Under Stage 1 (poor air quality), the CAQM recommends stopping construction and demolition activities at sites having plot size equal to or more than 500 square metres that are not registered on the "web portal" of the respective states for remote monitoring of air pollution levels.
GRAP is a set of anti-air pollution measures followed in the capital and its vicinity according to the severity of the situation.
It classifies the air quality in Delhi-NCR under four different stages: Stage I - 'Poor' (AQI 201-300); Stage II - 'Very Poor' (AQI 301-400); Stage III - 'Severe' (AQI 401-450); and Stage IV - 'Severe Plus' (AQI>450).