Army medical teams strategically deployed at four top govt hospitals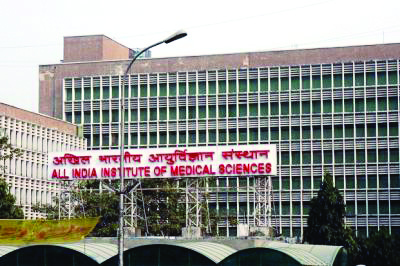 New Delhi: As the G20 Summit unfolds in New Delhi, to ensure the utmost readiness of medical facilities, medical teams from the Indian Army's Research and Referral Hospital (R&R) have been strategically deployed at four prominent government hospitals in the national Capital.

The step aims to address potential medical emergencies effectively while safeguarding regular healthcare services.
The hospitals include AIIMS, Safdarjung, Ram Manohar Lohia, and the Army Research and Referral Hospital. The Quick Reaction Medical Teams, consisting of doctors and paramedical staff, are highly equipped and have received specialist support from Corps of Engineers teams. The Army Research and Referral Hospital is on standby, further enhancing response capabilities.
Initiated on September 4, the teams have undergone specialised training to proficiently handle chemical, biological, radiation, and nuclear (CBRN) disasters.
An official from AIIMS Trauma Centre emphasised their readiness, stating, "We have a team of 25 Army doctors at AIIMS Trauma Centre that includes senior as well as junior doctors."
The deployment of these Army medical personnel commenced between September 6 and 13.
To ensure seamless healthcare provision, these hospitals remain on high alert without disrupting regular medical services, including outpatient departments (OPDs) and patient care. Standard operating procedures (SOPs) have been established within these medical facilities, including protocols for managing chemical disasters and other contingencies.
Furthermore, efforts to reinforce medical support are also evident, with 80 teams of medical personnel, 130 ambulances, and advanced life support teams designated to accompany VVIP convoys. A state-of-the-art medical emergency facility with ICU services has been set up within the Bharat Mandapam premises, where the summit is being held.
Additionally, Ram Manohar Lohia Hospital and AIIMS have been reinforced to handle any potential medical demands, and other government and private hospitals have received directives to make necessary arrangements for possible emergencies.
The Delhi Police has also played a crucial role in ensuring smooth medical operations during the summit. An Ambulance Assistance Control Room will be operational, guaranteeing efficient response to medical emergencies.