Amit Shah personally monitoring crackdown on dangerous criminals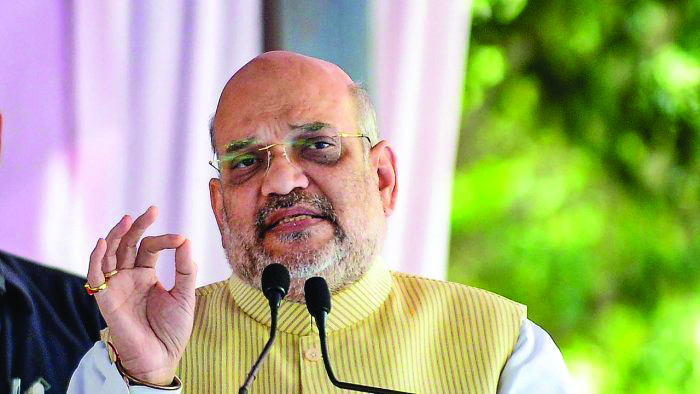 New Delhi: In an unprecedented move to combat the rising menace of inter-state gangsters collaborating with terrorists, Union Home Minister Amit Shah has taken personal charge of monitoring and overseeing the crackdown on these dangerous criminals.

The Home Minister's proactive approach reflects the government's determination to stamp out organised crime and terrorism from its roots, Delhi Police said on Tuesday.
The Home Minister has been conducting regular meetings with the Commissioner of Police (CP) Delhi, where they meticulously review the efforts of the police force in their relentless pursuit of criminals involved in heinous acts of terror.
With unwavering commitment, the Delhi Police have been striving to deliver a fitting response to these nefarious elements, under the guidance and support of the Home Minister, an official mentioned.
Mentioning the recent extradition of wanted gangster Sachin Bishnoi who was allegedly involved in Punjabi singer Sidhu Moosewala's killing, the Home Minister asserted that fleeing the country is no longer a viable escape plan.
The government stands firm on its stance that wherever such criminals seek refuge in the world, the combined forces of the Government of India and the Delhi Police are steadfast in tracking them down and bringing them to justice within the Indian judicial system.
This bold and resolute initiative aims to curb the rampant growth of organized crime and thwart potential terrorist activities that endanger the safety and security of the nation. By taking personal charge and closely overseeing the operations, the Union Home Minister demonstrated the high priority placed on protecting citizens from the menace of criminals and terrorists. As the nation unites under this common goal, the focus remains on upholding the principles of justice and ensuring that no criminal or terrorist can evade the reach of Indian law, a senior official said.