Always keep Delhi clean, not just for G20 Summit: CM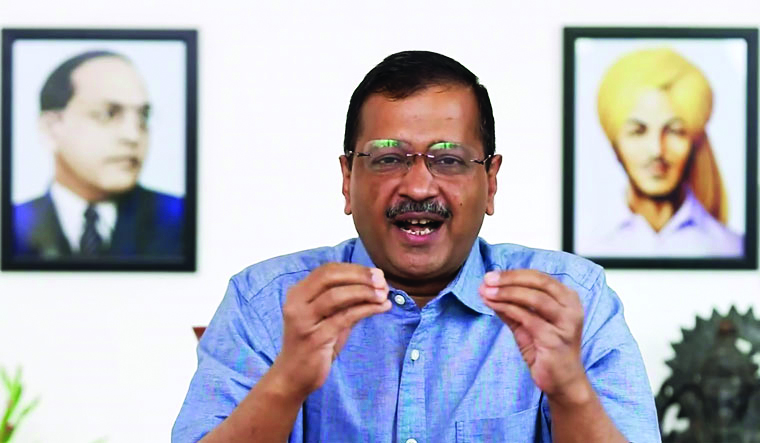 New Delhi: Chief Minister Arvind Kejriwal on Tuesday urged people to always keep the city clean and not just for the upcoming G20 Summit.

Taking to microblogging site X, he said in Hindi, "In the last few weeks, Delhi's MLAs, councilors and sweepers have worked hard to make the city clean. Engineers and employees of PWD, MCD
and other departments have also worked hard.
"This cleanliness should not only be for the G-20 Summit. Now we always have to keep Delhi clean like this," he said.
In the lead-up to the Summit, ministers have also been inspecting the upkeep and maintenance of stretches in the national Capital.
Earlier in the day, PWD minister Atishi conducted an inspection of the Lodhi Road and Pragati Maidan stretch on Tuesday to assess the on going work on that.
In her statement, Atishi emphasized the vision of Chief Minister Arvind Kejriwal for a cleaner and more beautiful Delhi, stating, "Our CM envisions a cleaner and more beautiful Delhi. He has committed to the people of Delhi to enhance the aesthetic appeal of every road in the national capital."
Lodhi Road has undergone a remarkable transformation, featuring modern street sculptures, fountains, state-of-the-art furniture, green spaces, and walking paths. Atishi enthused, "As Delhi welcomes the G20 delegates soon, we aspire to showcase our finest work to them."
Pragati Maidan, the central venue for the G20 Summit, has also received attention. The Delhi government has beautified its roads with black-topping and impressive street art. Greenery has been added with the planting of numerous plant species, ensuring a vibrant atmosphere for visiting leaders.
Atishi highlighted the collective efforts of various entities, including the Central government, Delhi Government, and MCD, in presenting the best of Delhi. She said, "Our goal is to present the most exceptional aspects of Delhi's landscape to the visiting G20 delegates."
Urban Development minister Saurabh Bharadwaj also reviewed the preparations in Moti Bagh, he expressed his gratitude to Kejriwal and declared, "We are standing ready to welcome the foreign tourists of G20 with open arms."
He went on to describe the comprehensive preparations, saying, "The preparations for G20 Summit are complete. Delhi is being beautified. All the major routes are being cleaned, repaired and resurfaced. Walking and cycling tracks have also been created separately. Trees and flower pots are being used."
Bharadwaj further claimed that the transformation of Delhi has been funded by the AAP government's funds and "taxpayers' money." He also criticized opposition parties, stating they were engaged in "shallow politics" by questioning the funding.