All temporary employees of MCD will be regularised: CM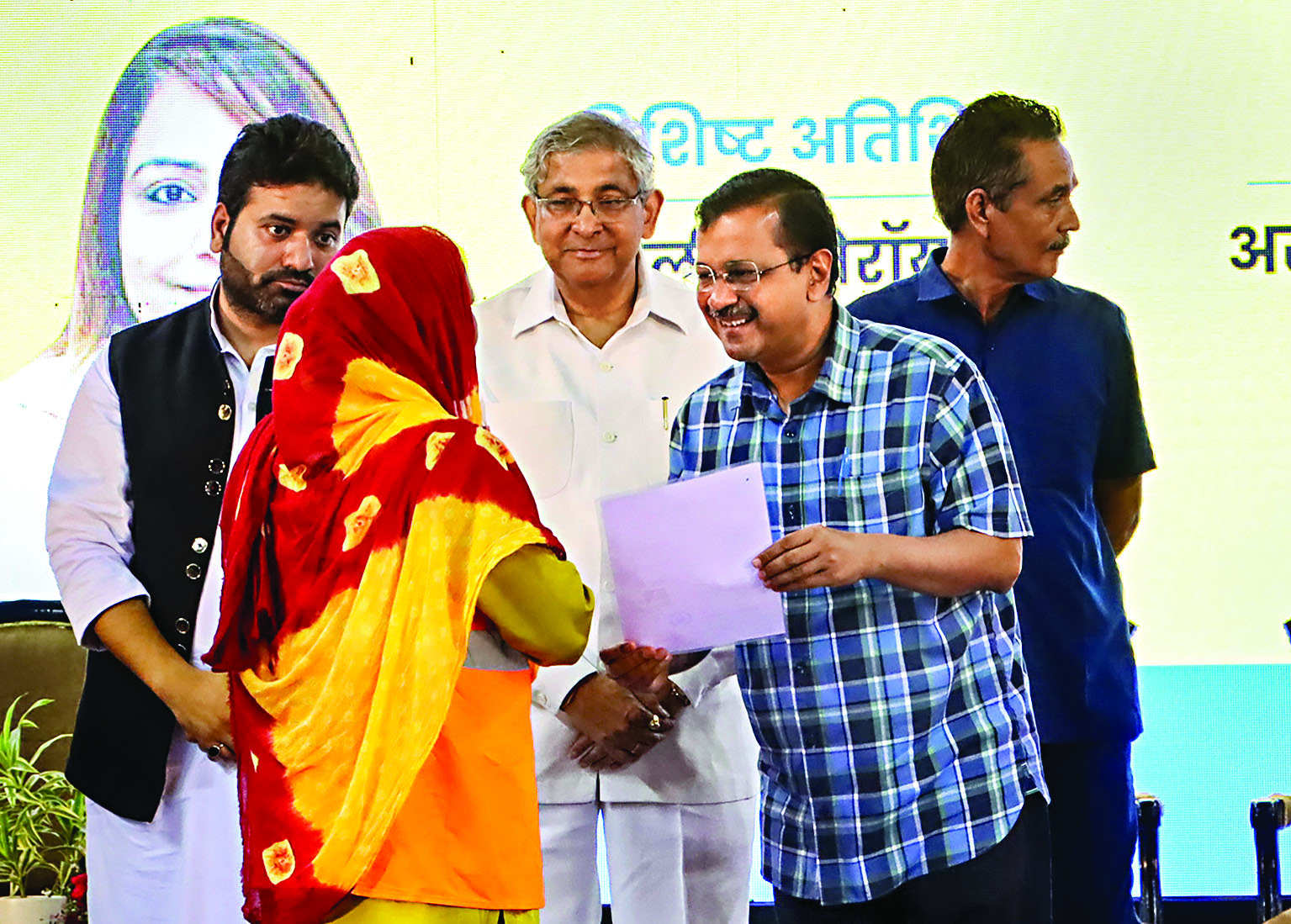 New Delhi: Chief Minister Arvind Kejriwal on Monday said all temporary employees of the Municipal Corporation of Delhi (MCD) would be regularised.

Addressing an MCD programme at the Thyagaraj Stadium where he handed over appointment letters to 317 newly regularised employees, the chief minister said employees of Delhi's municipal corporation received salaries on the first date of the month "after 13 years".
"God is with us and with His blessings and the blessings of you all, I am optimistic that we will make MCD the best municipal corporation in the world," he asserted.
MCD employees are getting salaries on time for the last two months and the civic body's tax collection has also increased because it is being led by an "honest dispensation", Kejriwal said.
He said MCD employees and its officers will make Delhi the cleanest city in the country in the next two to three years.
Mayor Shelly Oberoi and Urban Development Minister Saurabh Bharadwaj were also present at the event.
"I met with all the employees, everyone is extremely happy... We will also make sure that the remaining employees are made permanent. This is my guarantee. We will fulfil every promise," Kejriwal said.
The chief minister said that before the civic elections, he had given the guarantee of making temporary MCD employees permanent and "I will fulfil it at any cost".
"It may take some time... but everyone will get their permanent appointment letters," he said, adding the MCD has now become "efficient" with "good governance" in place.
"It is the same MCD, same employees and same officials. So, what has changed? Only the dispensation has changed. An honest dispensation has now taken charge."
Kejriwal said, "Now that tax evasion has been reduced since the corruption in MCD has been curbed, people have realised that their taxes are being utilised for the public good."
When the AAP formed government in Delhi, it used to be in deficit. It took a year or two but now the government is in revenue surplus, the chief minister said.
"We have provided free electricity, water, free bus travel for women, constructed schools and hospitals, free pilgrimage and still the Delhi Government's budget is not in deficit. I want to assure you that with these same officials and the same employees, the same MCD will be self-sufficient within a year or two," he added.
People say that Indore is the cleanest city in the country. Within two to three years, "you will make Delhi the cleanest city", Kejriwal said.
The chief minister said an excellent cleanliness drive — 'Ab Delhi Hogoi Saaf' — is being run.