Adventure trail to come up along Yamuna floodplains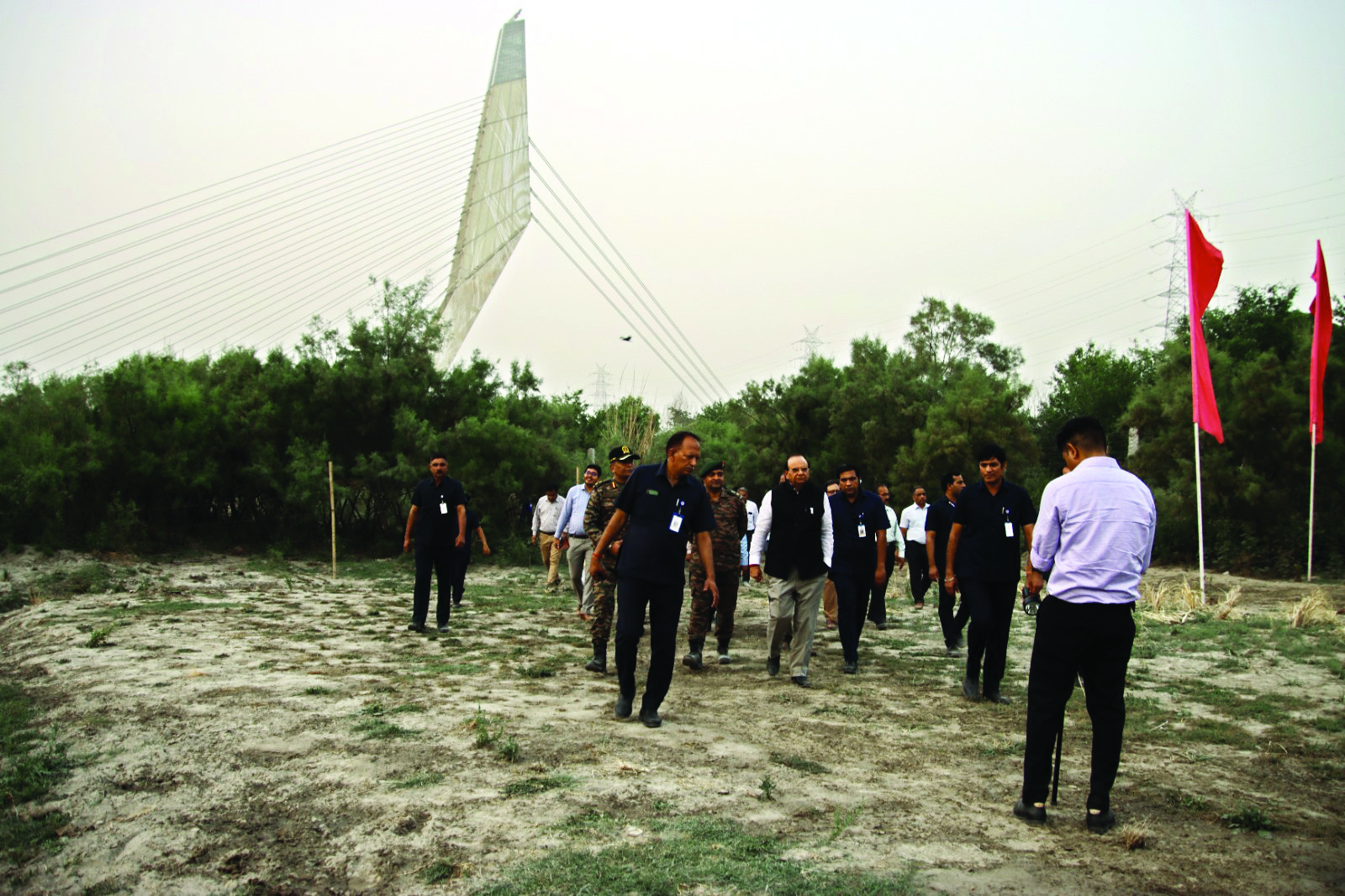 New Delhi: A trekking and adventure track will soon come up amid trees and flower beds along the Yamuna floodplains, officials said on Tuesday.

Delhi L-G V K Saxena, who is also the chairman of the NGT appointed a high-level committee for the rejuvenation of Yamuna on Tuesday laid the foundation stone for the construction of the track at Signature Bridge.
To be constructed by the Eco Battalion of Territorial Army, the earthen (kuchcha) track to be developed amidst trees, grasslands and flower beds along the Yamuna floodplains on the Eastern Bank, will run throughout the 11 km stretch up to Asita at ITO Barrage and provide residents of the city with a much-needed adventure trail, said a Raj Niwas official.
The track will run through a green field alignment and will pass through the fields of Garhi Mandu, Shastri Park, Old Railway Bridge, Geeta Colony Bridge and Asita up to ITO Barrage, he said. The L-G while conceptualising the restoration and makeover of the Yamuna floodplains, had underlined that the floodplains should be developed such that the people of Delhi come closer to the river and become stakeholders in its rejuvenation.
"All efforts in this direction, be it the development of Asita, Baansera, triple grid plantation drive from Garhi Mandu to Shastri Park to Bela Farms, development of Qudsia Ghat or the foundation stone laid today, will bring people from across the city on the banks of the river and ensure that their presence over there instills a sense of ownership of the river and simultaneously deter unauthorised occupation of the river bank and throwing of garbage into it," said the official.
The territorial army battalion which has been partnering with civic agencies in maintaining the cleaned and restored stretches of Yamuna floodplains by preventing garbage dumping, will develop this stretch in association with the DDA.
Provisions for temporary and eco-friendly public utilities and resting furniture at regular intervals will be made available on the track, the official said.
Hikers and birders in the city will be able to witness diverse flora and fauna on the trail, even as they will be able to walk on one of the longest unencumbered stretches in the city, they said.
The 11 km of track will be all along the eastern bank of the river which does not have any major habitats and outfalling drains, unlike the western bank.
The recce of the track was carried out on May 7 by a joint team of all stakeholders. Once the viability and suitability were confirmed, the final alignment was fixed. The basic track will be ready by June 1 and later, the area along and around will be beautified by planting suitable plants like 'Bara Maasi' and 'Office Time'.