AAP MLAs target Delhi L-G over IP college incident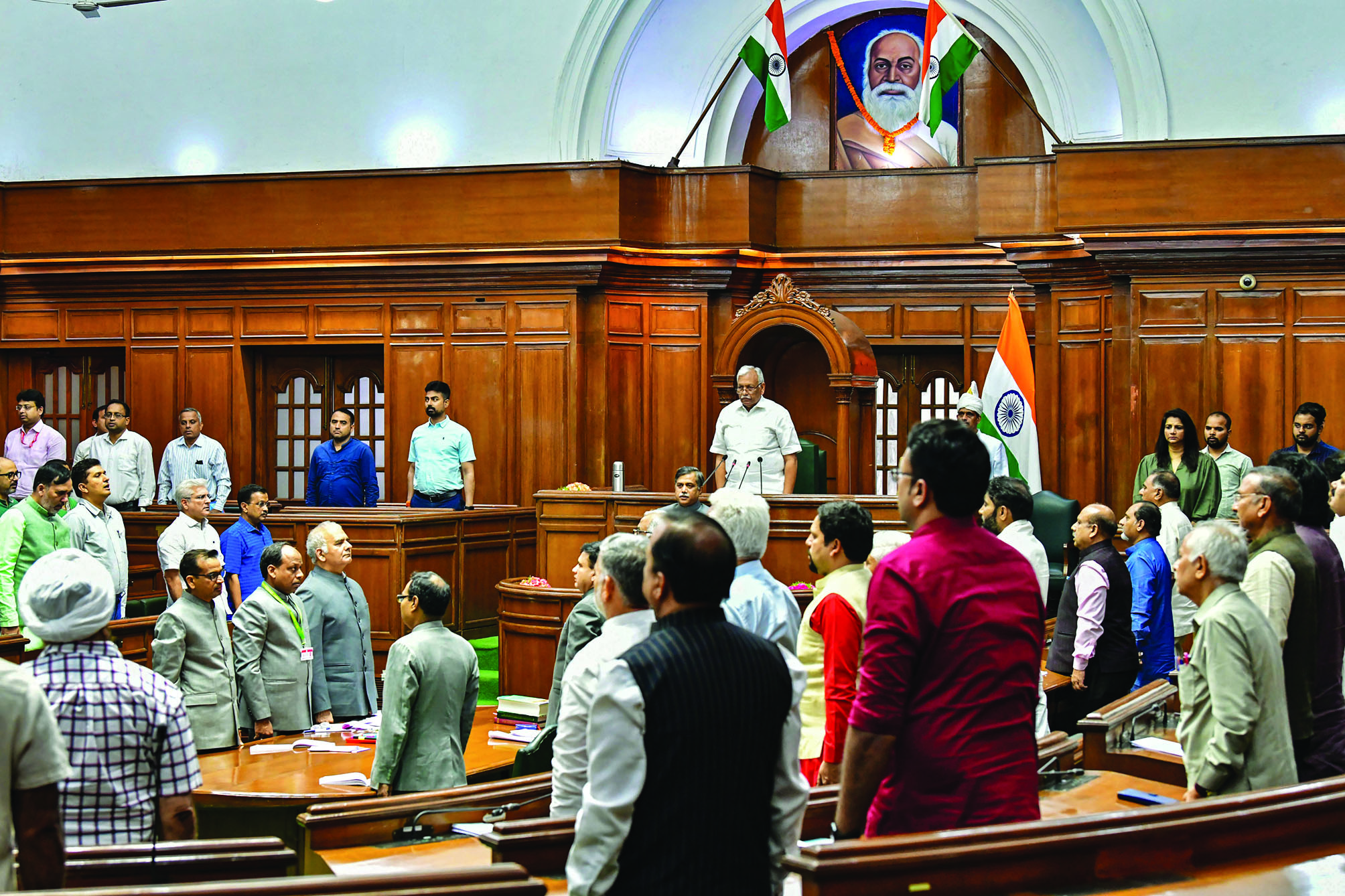 AAP MLAs raised the issue of alleged harassment of students of the Indraprastha College for Women in the Delhi Assembly on Wednesday and blamed the Lt Governor for the "poor" law and order situation here.
Four BJP MLAs were marshalled out of the Assembly following arguments with Speaker Ram Niwas Goel on the issues to be taken up for discussion in the House.
Students at Delhi University's Indraprastha College for Women alleged that some men scaled the institute's boundary walls during a fest on Tuesday and "harassed several students".
The police have registered a case and detained seven person in this regard. Women and Child Development minister Atishi said the incident of IP College in the national capital has shocked the whole country.
"The Centre and its L-G under whom the law and order in the national capital comes are responsible for the incident," she said in an attack on the BJP.
AAP MLA Bhavna Gaur raised the matter of women security and law and order in view of the Tuesday's incident.
The BJP members, however, wanted a discussion on the issue of corruption, including the now-scrapped excise policy, but the Speaker did not allow it, saying it had already been discussed.
"We should be ashamed that men trespassed into women's college and misbehaved with the students. This is a serious issue. Does women security not matter to you? The college is close to the Vidhan Sabha, the chief minister's residence and right under the nose of the Raj Niwas," he said.
Goel requested the BJP members to leave the House if they did not want to participate in the discussion on the issue of women security and law and order in Delhi.
When the BJP MLAs did not relent, the Speaker ordered that four of them — Jitendra Mahajan, Ajay Mahawar, O P Sharma and Mohan Singh Bisht — be marshalled out. Targeting L-G V K Saxena, AAP MLA Rajendra Pal Gautam asked him to step down if he cannot handle the law and order in Delhi.
"The Lieutenant Governor does not take action in matters relating to him, but interferes in the government's work,"
he alleged.