AAP: BJP planning to demolish govt school near its central office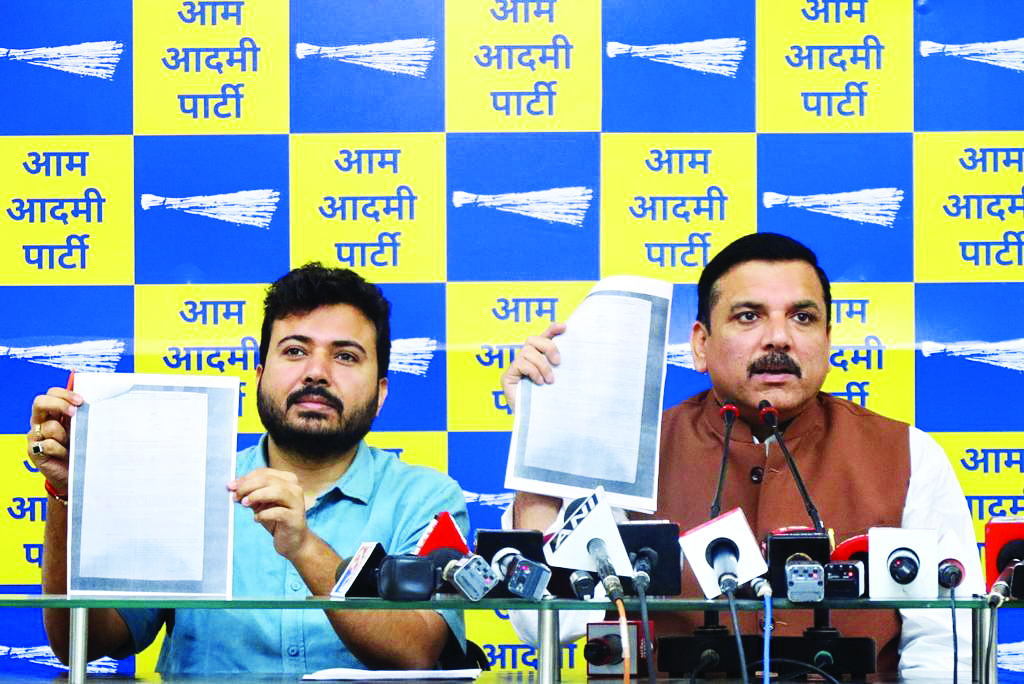 New Delhi: Senior AAP leader and Rajya Sabha member Sanjay Singh on Friday alleged that the BJP is going to demolish an MCD school adjacent to its new central office on Deen Dayal Upadhyay Marg and take its possession.

Sanjay Singh and MLA Durgesh Pathak denounced the Modi government's plan to bulldoze the government school and replace it with a luxurious park. The proposed demolition has sparked outrage among the citizens with AAP criticising it heavily.
Calling out on Centre's hypocrisy, Singh pointed out that it is shameful that while the Prime Minister talks about "Sabka Saath Sabka Vikas," his government wants to demolish a school that serves innocent children.
He pointed out, "The Bharatiya Janata Party, which is the biggest group of illiterates, has already closed 60,000 government schools across the country, and now they are preparing to bulldoze an MCD school with 14 rooms, near their party headquarters, in which 350 children study," he said at a press conference.
The 'MCD Pry Co-ed School in Rouse Avenue will be demolished and to be replaced with a park, Pathak said.
He further alleged that the MCD school is located next to the BJP office, and it appears that efforts were being made to capture the adjacent land and use the school premises for the party's office work.
"When the Bharatiya Janata Party built their new office in Delhi, which should rather be called the Rashtriya Anpadh Bhawan, their first objective was to capture the neighbouring government school. While you may have heard of bulldozers being used against mafia and goons, it is shocking that the Modi government is planning to demolish the school where 350 innocent children are receiving their education," Singh added.
The BJP has made extensive efforts to bulldoze the school, and all orders and papers related to the same are in place, he said.
Pathak compared this to the behaviour of kings and emperors who covet land to make their system more splendid. He alleged that
BJP leaders are trying to pressurise MCD school authorities to use their premises for matters related to their party.
The AAP leaders have opposed the move and have promised to protect the government school.