AAP attacks BJP over sharp decline of rupee against dollar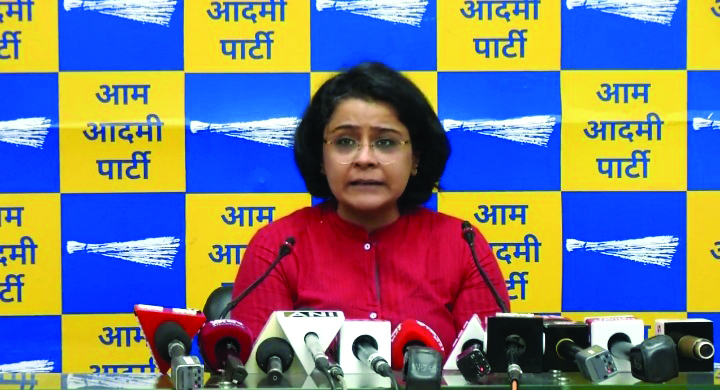 New Delhi: The Aam Aadmi Party has vehemently criticised the ruling Bharatiya Janata Party over the sharp depreciation of the Indian rupee against the US dollar.

As of Tuesday, one US dollar is valued at Rs 83.13, marking a concerning decline in the country's currency value.
AAP's chief spokesperson Priyanka Kakkar drew attention to the irony of the situation, recalling that, "When Prime Minister Narendra Modi was Gujarat's Chief Minister and the sollar was at Rs 59, he vociferously criticised the central government for the rupee's devaluation."
Kakkar also invoked the words of the late Sushma Swaraj, who had asserted that when a nation's currency loses value, so does its prestige on the global stage.
According to Kakkar, the declining demand for the rupee stems from India's substantial imports compared to exports. Despite the central government's claims of trading with Russia in rupees, many transactions still occur in dirhams or Chinese yuan.
The AAP member also condemned the BJP's "Make in India" initiative, labelling it a headline-grabbing gimmick with no substantial impact on manufacturing or exports. She asserted that for the rupee to regain its strength, India must become a manufacturing hub, dismantle bureaucratic obstacles, and truly implement the "Ease of Doing Business" slogan.
Kakkar emphasised that quality education, inventions, and patent registrations are essential for boosting exports and raising the rupee's value. She concluded by criticising the BJP for its handling of issues such as agrarian distress, unemployment, and rising food prices.
"The BJP does not even acknowledge these concerns, making the prospect of providing a solution seem distant," she added.
AAP suggested India must prioritise becoming a competitive global player to strengthen its currency and improve the lives of its citizens.