50l of acid seized from Daryaganj public toilet after DCW inspection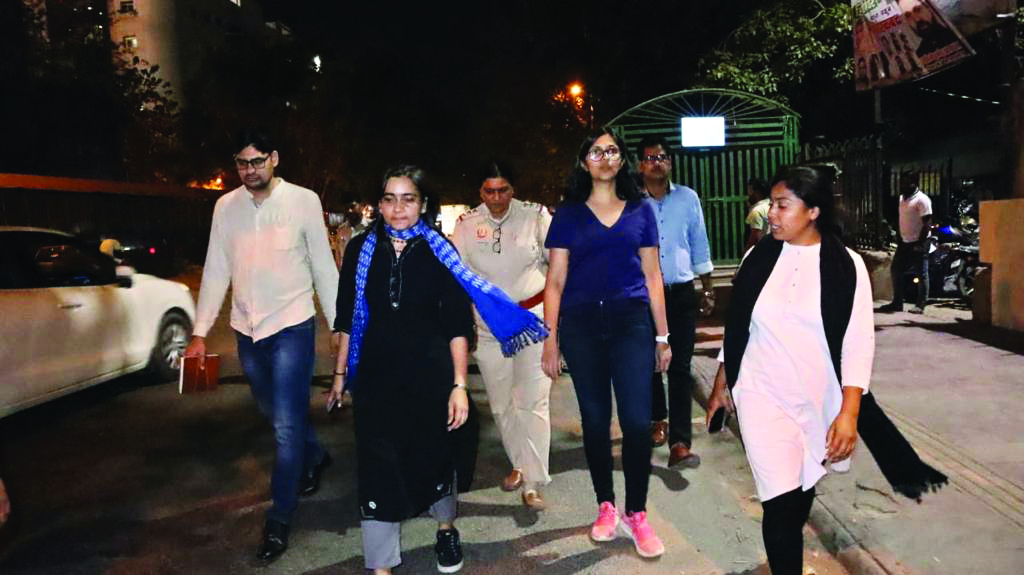 New Delhi: Around 50 litres of acid lying in a public toilet opposite GB Pant Hospital in central Delhi has been seized following a surprise inspection led by Delhi Commission for Women chief Swati Maliwal, officials said on Friday. Maliwal also issued summons to Municipal Corporation of Delhi officials and asked them to be present before the Commission on April 11 with a detailed report regarding the matter, they said.

The inspection was conducted on Thursday night following complaints regarding issues related to public toilets for women and girls in various areas of Delhi, they said. Maliwal shared a video on Twitter in which she can be seen scolding the staff of the public toilet after finding the acid there. "You will be shocked to see what was found during the toilet inspection in Daryaganj last night. Found 50 litres of acid lying in the open in a toilet in Central Delhi.
"Think how many lives could have been ruined. Police were called and the acid was seized. We are seeking answers from the MCD and action will be taken against the culprits," Maliwal tweeted in Hindi.
The caretaker informed that the acid was being used for cleaning the toilets and is replenished every two months by his seniors.
"The Commission has asked for reasons for usage of acid for cleaning public toilets as well as action taken against the authorities responsible for acid being used in the public toilets.
"It has fixed the accountability of MCD by asking them the guidelines issued against the use of acid as a cleaning agent in public toilets as well as the steps taken by them for preventing usage of acid for cleaning the toilets," a statement issued by the DCW said.
The Commission has asked the MCD to submit a copy of the bills of the acid procured as well as the amount of funds disbursed by the MCD in the upkeep of the said toilet, it said.
A senior Delhi Police officer said, "A can containing 50 litres of acid was seized from a public toilet. We have made a Daily Diary (DD) entry and will be submitting a detailed report regarding the same to the Sub Divisional Magistrate."
According to the DCW, during an inspection of MCD toilets in Daryaganj area, the Commission observed that Rs 10 was being charged from users each time they used the toilet that was closed at 10 pm, rendering women and girls vulnerable to open defecation. It was also found that two MCD toilet complexes near the hospital were locked. Further, the Commission has asked for reason for charging usage fee of Rs 10 from users along with copy of guidelines regarding user charges for public toilets. Meanwhile, Delhi BJP Mahila Morcha president Yogita Singh and MCD's Kamaljeet Sehrawat, Rekha Gupta and Shikha Rai said this is a matter of grave concern during a press conference on Friday.
The party's leader said that acid attack is a big threat to the safety of women and the finding it in such a huge amount in the toilet block of the MCD shows that Mayor Shelly Oberoi or the local AAP councillor never inspected it and the sanitation department official too are negligent," they said. BJP said that the Delhi government should answer how acid is being found in the city despite the ban and Maliwal should take action against the MCD. Responding to the incident, the Mayor's Office said: "We are intiating an enquiry into the matter. Appropriate action will be taken against whoever found to be guilty of negligence."