3.15L bamboo trees planted across Capital: L-G Saxena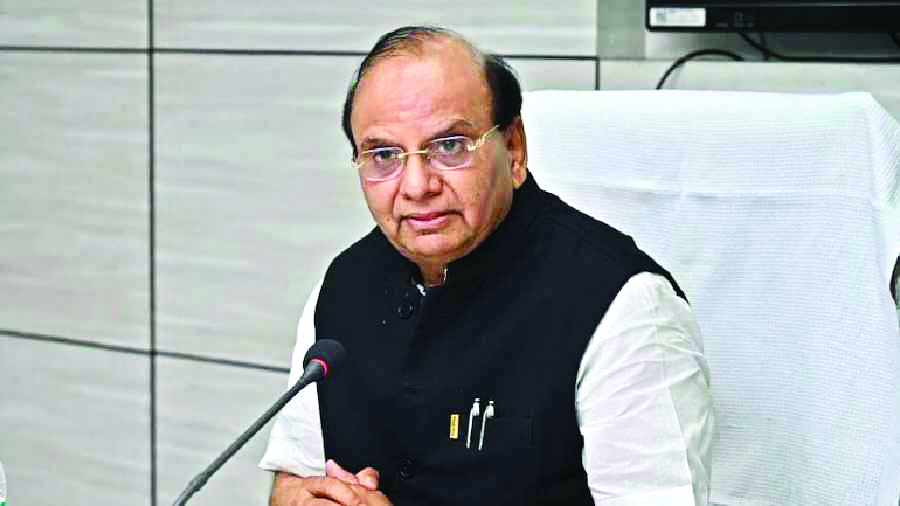 New Delhi: Almost 3.15 lakh bamboo trees have been planted across Delhi, Lieutenant Governor VK Saxena said at the recently concluded 31st meeting of the Northern Zonal Council in Amritsar.

Emphasising on the fact that the bamboo trees emit 30 per cent more oxygen than other plant species, help raise the water table while consuming less water themselves, Saxena said that the initiative would help revive and refurbish the city's ambience since Delhi "suffered from imported air pollution from other states".
He also informed that the trees planted in the city had grown up to 10-20 feet in the last 8 months.
The L-G also presented his endeavours to clean the Najafgarh drain and the Yamuna, where Partial Gravitational De-sitting was used to cut and dispose of thousands of tonnes of silt and garbage accumulated in the drain and the river.
Motorboats with rotor blades were also used to cut hyacinth into smaller pieces, and loaded into trucks using conveyor belts to put beneath the soil on the banks of the river and the drain to act as natural manure.
To dispose of the waste accumulated at the three landfill sites, RDF wastes were sold to Cement and Paper Industries in Rajasthan and Western UP respectively, as fuel for their boilers and plants. They paid Rs 100 per ton to the
Municipal Corporation of Delhi (MCD) for the RDF picked as opposed to the corporation having to pay to get the waste cleared.
Steps have been undertaken to use the Inert and C&D wastes at the dumping sites on construction sites, roads and highways, as well as offered to individuals and builders in the city. As a result, 40 lakh MT of such waste is committed to be picked up by NHAI while 3 lakh tonnes have been picked up by individuals and builders, the L-G informed in
the meeting.