2 spl steel spans installed in Kondali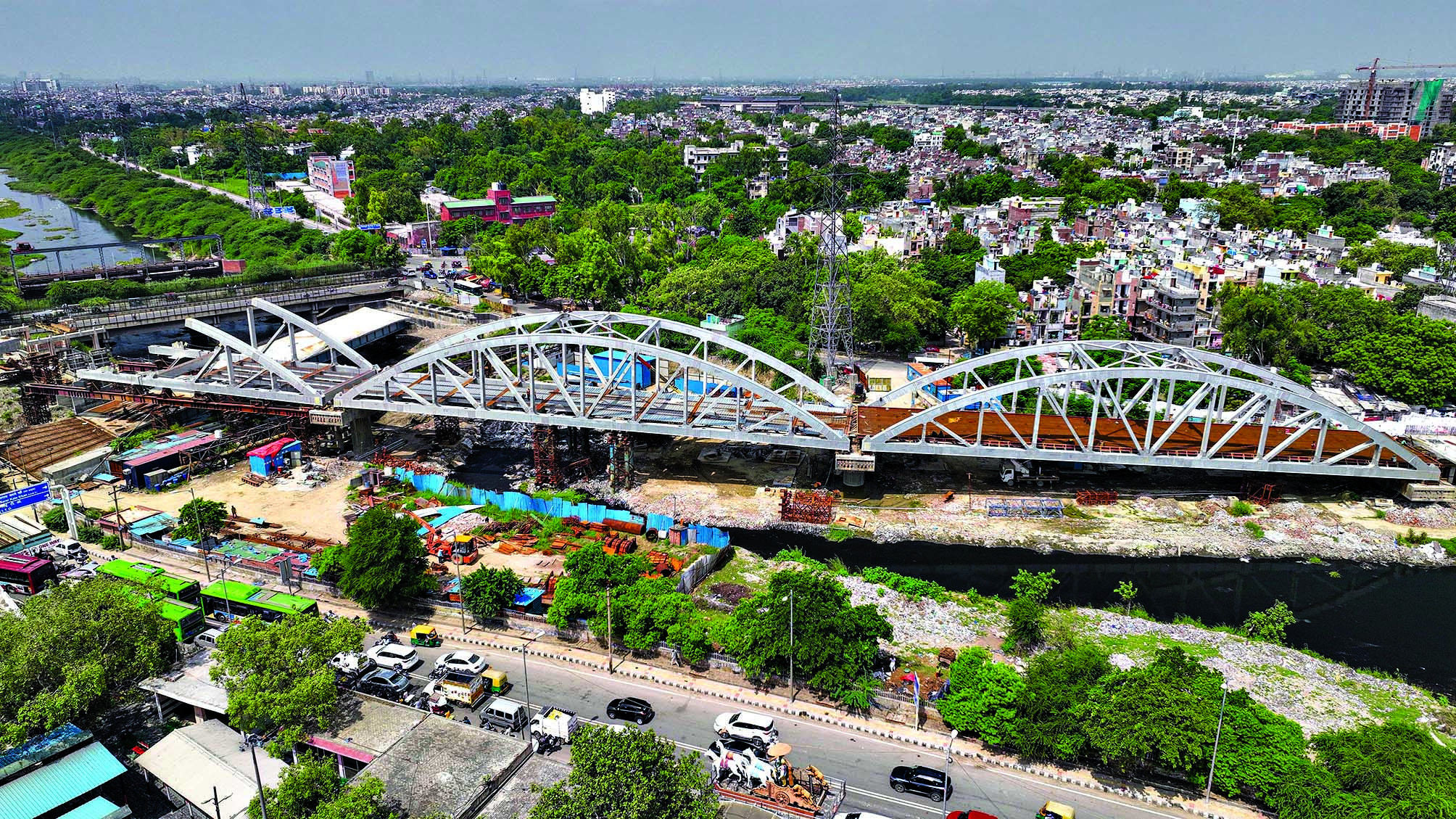 New Delhi: The National Capital Region Transport Corporation has installed two special steel spans for the Delhi-Ghaziabad-Meerut RRTS corridor in the Kondali area here, according to officials.

These steel spans (of bridges) are part of a total of six special span structures that are being installed to cross the Ghazipur drain from New Ashok Nagar towards Anand Vihar.
"The combined length of the six special steel spans is 360 metres. Out of these six, two special steel spans have been successfully installed and work on the third is being done. These two special steel spans (weighing 540 tonnes) have been installed in the Kondli area, near the New Ashok Nagar RRTS station," a National Capital Region Transport Corporation (NCRTC) official said.
The 82.15-km Regional Rapid Transit System (RRTS) is a semi-high-speed rail corridor with 24 stations between Sarai Kale Khan in Delhi and Meerut. The special steel spans are being installed where the corridor will cross the Ghazipur drain. It will also cross over a road near Kondli Chowk.
Out of these six special steel spans, three spans are each around 70 metres long and the remaining each are 50 metres long weighing 380 tonnes.
"The spans installed parallel to the Ghazipur drain are about 70 metres long and 14 metres wide. It was placed on pillars, at a height of about six metres from the ground level with the help of big cranes. Another four spans to be installed in the area are under construction, out of which construction of
another 70-metre-long span is almost 50 per cent complete," the NCRTC said.