2 men open fire at cable office staff, kill 1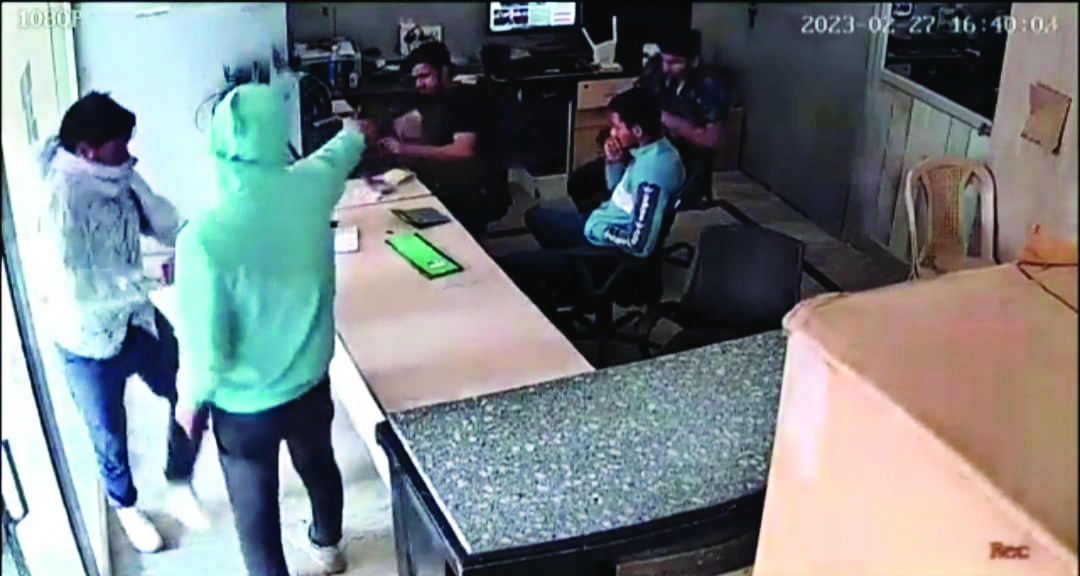 New Delhi: A 22-year-old man succumbed from bullet injuries hours after he was shot at by two unidentified armed assailants on Monday evening at his office in Outer Delhi's Ranhola area, Delhi Police said on Tuesday.

The assailants entered the office of a cable operator and opened fire multiple rounds on three persons, they said.
The incident has been captured in CCTV footage where two men were seen entering in victim's office and one whipped out a pistol and fired multiple rounds.
The deceased has been identified as Hitesh(22), a resident of Ranhola who runs a cable operator office.
The incident reportedly took place at around 5 pm on Monday, as far as CCTV timing.
A police team rushed to the spot on a PCR and during the inquiry it was found that three unidentified boys came on an Apache motorcycle in front of a Cable & WiFi office at Som Bazar road, Chanchal park Delhi, DCP Outer Harender Singh said.
The official mentioned that CCTV footage shows that two assailants entered the above office and one of them fired three rounds on one Hitesh (22) who was seen seating on a chair in the above office. Meanwhile, two other boys namely Rohan (16), and Varun (18) were also seen seating in the office.
"One of the assailants whipped out a pistol and fired on Hitesh who sustained gunshot injuries. However, Hitesh and the other two boys rushed inside the room of the office to save themselves. The assailants came out of the office after firing gunshots and again fired shots at the glass of the office," a senior police official said.
The assailants ran away from the spot on a motorcycle. Injured Hitesh was taken to Rathi Hospital and sustained two gunshot injuries. He, however, succumbed to the injuries during treatment, the official said.
The police seized 13 empty cartridges found outside the office, and three empty cartridges and a few broken lead pieces were found lying inside the office, they said.
"We have sent the body for autopsy examination. A case of murder has been registered and an investigation is underway. The motive of the assault is being ascertained. We have constituted different teams to nab the accused persons," said DCP Outer Harender Singh.
The family member has indicated that some people had threatened to close the cable operator business from the Ranhola area. They refused any demand for protection money or extortion calls.