2 die as under-construction building collapses in Okhla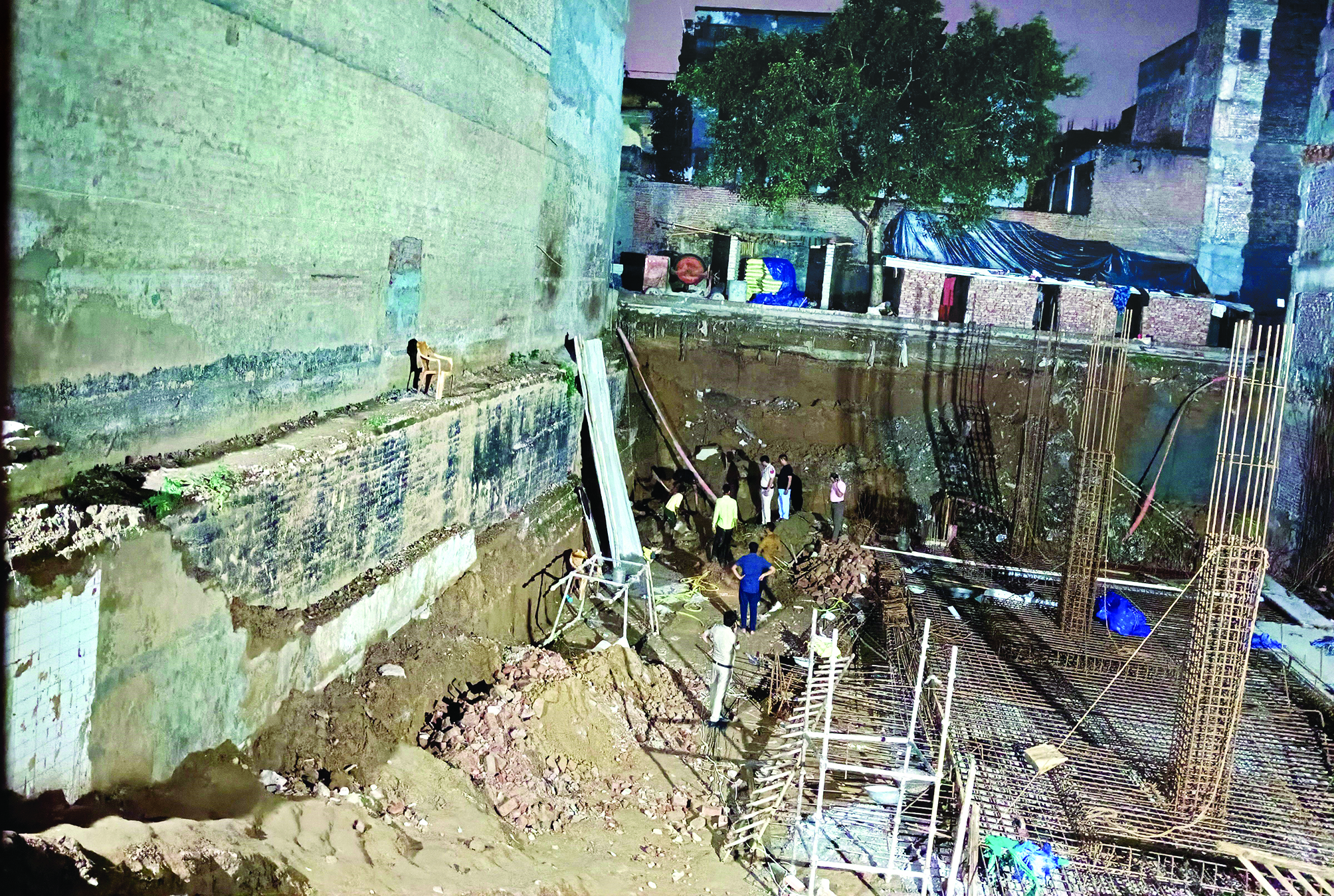 New Delhi: Two workers were killed and six others got injured on Thursday after a portion of an under-construction building in southeast Delhi's Okhla area collapsed on them, police said.

The incident took place when excavation work to construct a basement was underway at the site, located at Sanjay Colony, Okhla Industrial Area Phase 2, Deputy Commissioner of Police (Southeast) Rajesh Deo said.
Fire officials said they received information about the incident at 4.55 pm, following which three fire tenders were rushed to the spot.
A team of the fire department rescued the workers who got trapped after a portion of the building's basement caved in, they added.
Eight persons got injured in the incident and were taken to AIIMS Trauma Centre, where two of them — Raman (18) and Mintu (50) — were declared brought dead, the DCP said.
Of the remaining injured, three workers — Gulshan (28), Devender (33) and Nitish (23) — are under treatment at AIIMS Trauma Centre, while three others — Arun (22), Nirmal (23) and Jaldhar (50) — sustained minor injuries in the incident, he added.
The documents of the building, including construction permission, are being verified and a case is being lodged under Sections 288 (negligent conduct with respect to pulling down or repairing buildings) and 304A (causing death by negligence) of the Indian Penal Code, the DCP added.
According to the Municipal Corporation of Delhi, the construction work was authorised and the building plan was sanctioned.
Several people turned up at the incident spot to look for their relatives or friends.
Kundan Kumar, who reached the place on hearing about the mishap, said he was unable to find one of his acquaintances who was working at the site when the incident occurred. "All the workers were picked up from a nearby place to the construction site. I came here to check on a person from my native place but the police are not allowing us to enter the site," Kumar said.
"We learnt that around 13 people were involved in the excavation work that was underway in the basement of the site," he added.
A woman present near the incident spot said the police have closed the gate of the construction site. She also said that her neighbour was working at the spot, however, she has no idea about his whereabouts since the incident took place.