Union finance minister Nirmala Sitharaman administers Panch Pran' pledge to people, collects 'maati' from martyr's village in Puri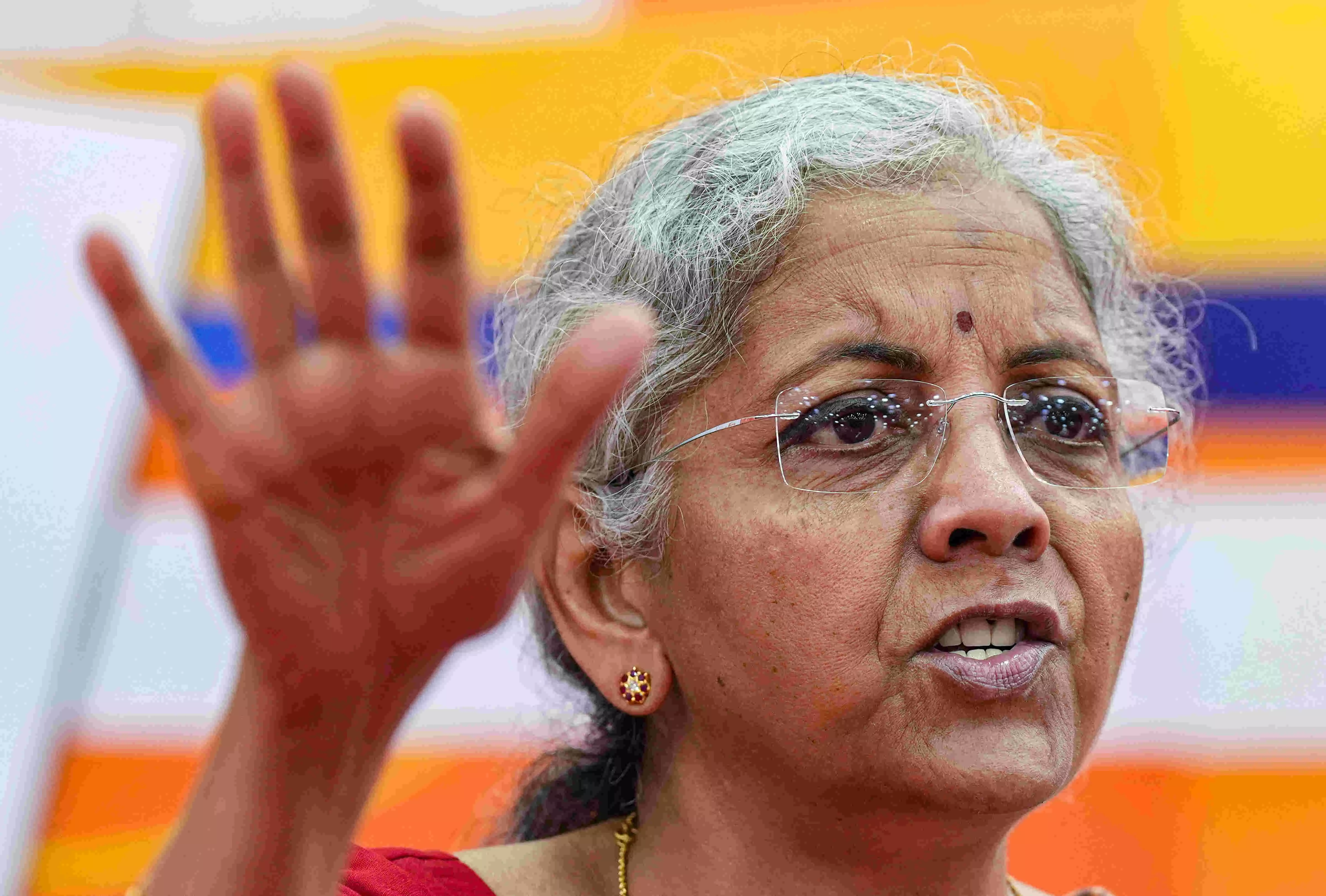 Union Finance Minister Nirmala Sitharaman on Thursday administered the Panch Pran' pledge to a gathering during a programme at the Central Sanskrit University here and said every Indian should be free from the slavery mindset instilled by the British.
India will be developed and self-reliant only if we follow the pledge, she said.
"Prime Minister Narendra Modi has emphasised the need to eliminate any trace of colonial mindset," she said.
Along with Nirmala Sitharaman, the gathering at the varsity read out the Panch Pran resolve, "We pledge to make India developed and self-reliant by 2047, we pledge to remove any trace of colonial mindset, we pledge to celebrate our heritage, we pledge to strengthen unity and respect those who protect the country and we pledge to perform the duties of a citizen."
Union Education Minister Dharmendra Pradhan, who also attended the event, said, "Modi has launched the 'Meri Mati, Mera Desh' campaign to honour our martyred bravehearts. I thank all of you for taking the pledge for a better India."
The Union finance minister also collected "maati" (earth) in the Amrit Kalash' (sacred pot) at Biraharekrushnapur, the birthplace of renowned freedom fighter Jayee Rajguru in Puri district under 'Meri Maati, Mera Desh' campaign in presence of Pradhan.
Nirmala Sitharaman honoured the family members of martyrs and freedom fighters in Puri district under the campaign.
Earlier in the day, Nirmala Sitharaman visited the Jagannath temple and offered prayers to the sibling deities in the 12th century shrine here.
Accompanied by Pradhan, BJP national spokesperson Sambit Patra, local MLAs Jayanta Sarangi and Lalitendu Bidyadhar Mohapatra , Sitharaman spent more than 30 minutes inside the temple.
The FM also visited a sand art session on Meri Maati, Mera Desh' by sand artist Sudarshan Pattnaik.
Nirmala Sitharaman and Pradhan will take part in a book launch and join the inauguration ceremony of the 20th National CA Conference later in the day in Bhubaneswar.
She arrived in Bhubaneswar on a two-day visit to Odisha on Wednesday night.