'Shameful, disgraceful': BJP flays Rahul for remarks against PM Modi, demands apology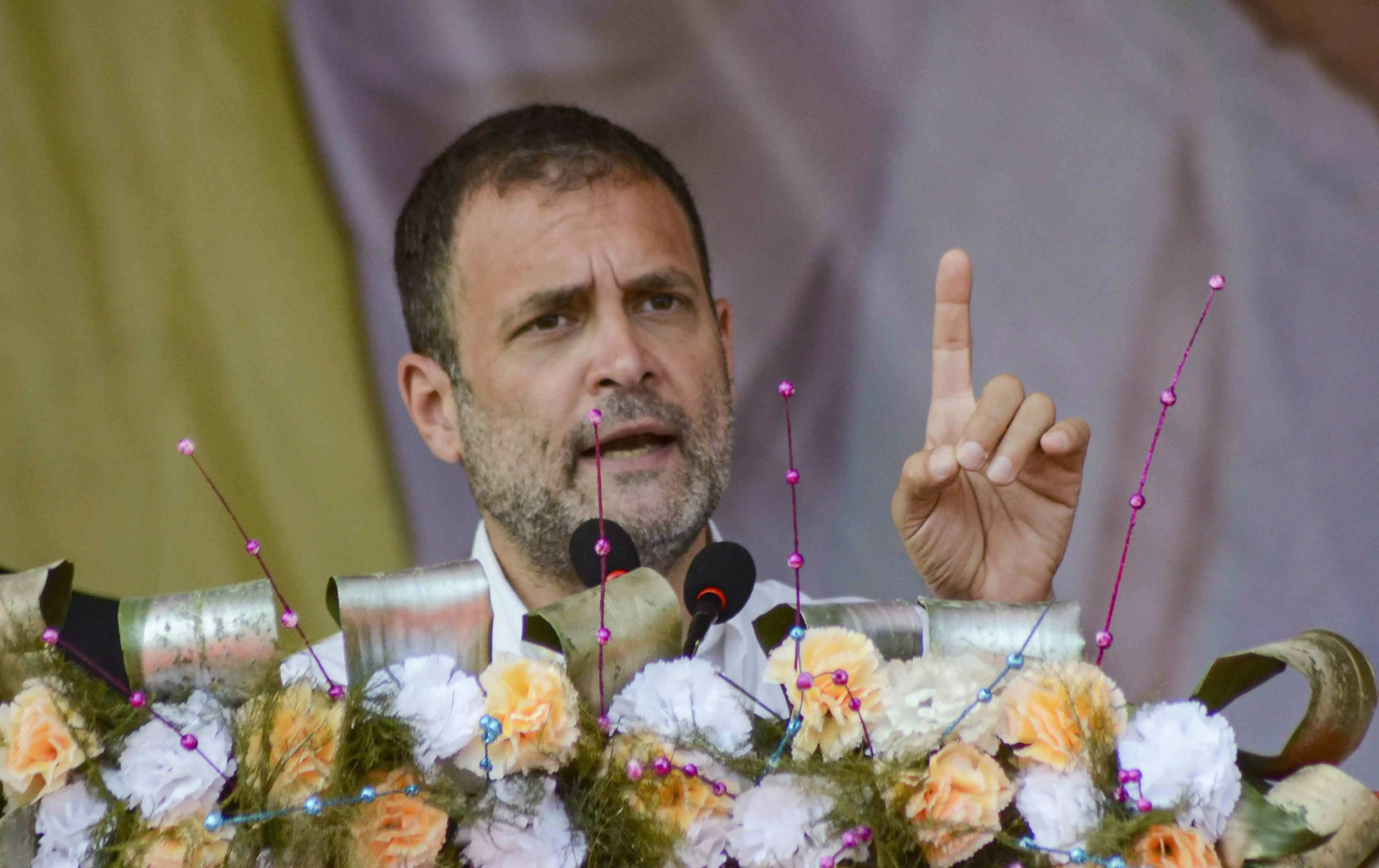 New Delhi: The BJP on Tuesday lashed out at Rahul Gandhi for his "panauti Modi" barb against Prime Minister Narendra Modi, demanding an apology from the Congress leader for his "shameful and disgraceful" utterances.

The ruling party said Gandhi's remarks reflect his party's frustration as Modi is a nightmare "for the crooks of the Congress, for enemies of India and terrorists", and is respected by all others in the country and the world for his vision and hard work.
At an election rally in Rajasthan earlier in the day, Gandhi said, "PM means Panauti Modi", insinuating the prime minister's presence at the Ahmedabad stadium during the India-Australia Cricket World Cup final brought bad luck to the home side, which lost the decider.
Hitting back, senior BJP leader and former Union minister Ravi Shankar Prasad said Gandhi's remarks about the prime minister of the country were "shameful, condemnable and disgraceful".
He has shown his true colours but he must remember as to how the Congress sunk in Gujarat after his mother Sonia Gandhi called Modi, then the chief minister of the state, "maut ka saudagar", Prasad said.
"I vehemently condemn Rahul Gandhi's comment about the prime minister," he told reporters when asked about the Congress leader's remarks.
The BJP leader alleged that Gandhi made such remarks against Prime Minister Modi out of frustration seeing an imminent defeat of the Congress in the assembly polls.
"Rahul Gandhi must apologise...else we will make this issue very serious," the BJP leader said, adding that the Congress leader with his remarks against Modi has shown "his true colours as to what is your status and understanding".
Addressing the rally in Baytoo in Balotra ahead of the November 25 Rajasthan assembly polls, Gandhi alleged Modi diverts people's attention while industrialist Adani picks their pockets.
He said Modi "comes on TV and says 'Hindu- Muslim' and sometimes goes to a cricket match. It is a different matter that the match was lost. Panauti."
"PM means Panauti Modi," he said.
Hitting back at the Congress leader, Union minister Rajeev Chandrasekhar said his comments are a sign of desperation and mental instability.
"There is more than irony or hypocrisy at work here - that a 55 years old who has never worked a day in his life, whose family has exploited the country like parasites for decades with their corruption and whose govt destroyed the country economically in the lost decade," he said.
The reason is that Modi is a nightmare "for the crooks of the Congress, for enemies of India and terrorists", he said.
"For all others, he is the world's most popular political leader, whose experience, hard work, vision have transformed the lives of people, grown our economy and earned respect all over India and the world - from silicon valley to our villages - from tech to farmers," he said on X.