Punjab CM Bhagwant Mann stresses need for police modernisation, launches chatbot helpline for missing children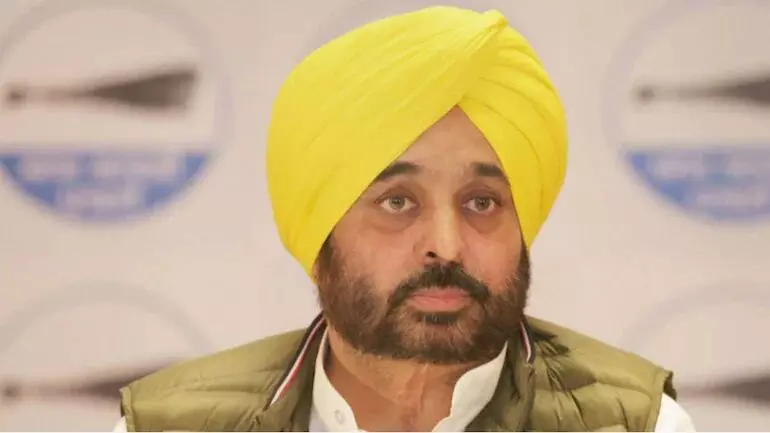 Mohali: Punjab Chief Minister Bhagwant Mann Tuesday underscored the need for modernisation of the police force on scientific lines as he launched an Artificial Intelligence-based chatbot helpline for reporting child abuse and missing children.

He was addressing a gathering after launching a chatbot number 9517795178 for reporting missing, found and abused children and inaugurating a stakeholder workshop on 'Working together for rights of Women and Children' here, according to an official release.
Mann expressed concern that human trafficking is posing a serious threat not only for police but also for entire society.
This menace needs to be dealt with a heavy hand for which the out of the box idea of the Punjab Police to launch chatbot helpline is a welcome step, he added.
Describing the initiative as a "new dawn" for reforming the police system, he said a developing country like India needs ultra-modern tools such as WhatsApp, chatbot and other online modules to resolve public issues quickly.
The Punjab Police has a glorious legacy of serving the country by making countless sacrifices, he said.
"Apart from discharging its core duty of maintaining law and order, the Punjab Police has always safeguarded the interests of the country and its people," he said.
In the changing scenario, the challenges for the force have increased manifold due to which comprehensive reforms in its functioning is the need of the hour, he noted.
Apart from keeping a strict eye over law and order, the police force needs to focus on community policing as well, the chief minister said.
While several out of the box initiatives have already been taken, more such efforts need to be made for facilitating people, said Mann.
"As today is the era of science and technology, major thrust must be laid on redressal of grievances to the people at their doorsteps through online facilities," he added. `
He further said the entire justice delivery system needed to be reformed from its roots and police is one of the core concern areas of this system which required some radical changes immediately.
"Our police reforms will aim to transform the values, culture, policies and practices of police organizations so that police can perform their duties with respect to democratic values, human rights and the rule of law," said Mann.
Citing an example of the Sangrur parliamentary constituency, the CM said the state government has started installation of the state-of-the-art CCTVs to keep a hawk eye on every nook and corner of the district.
He said this will be replicated across the state so as to effectively monitor the law and order situation.