Presenting a record 14th budget, Karnataka CM Siddaramaiah allocates Rs 52,000 for five key poll promises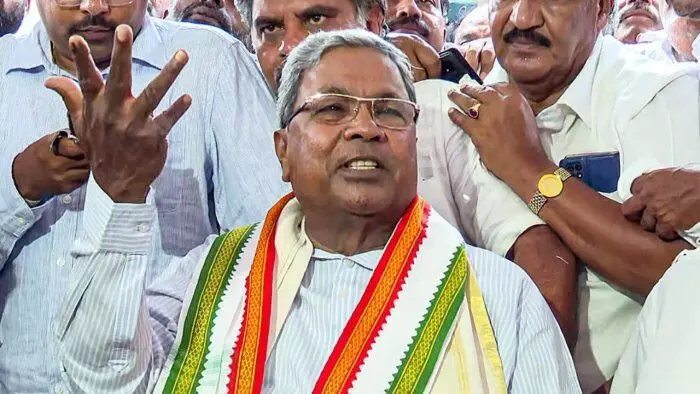 Seeking to highlight the Congress party's poll promises, Karnataka Chief Minister Siddaramaiah on Friday said approximately Rs 52,000 crore would be spent annually for the five key poll 'guarantees' and it is expected to benefit 1.3 crore families.
Presenting the 2023-2024 budget, with an outlay of over Rs 3.27 lakh crore, in the Legislative Assembly, he said through the five 'guarantees' (poll promises), the government will be providing an average additional financial assistance of Rs 4,000 to Rs 5,000 a month to each household.
The five 'guarantees' related to free bus travel for women, 200 units of free electricity, 10 kilograms of free food grains to the poor, Rs 2,000 for the woman head of the house and unemployment benefit of up to Rs 3,000.
According to some political analysts, these pre-poll promises found resonance with the electorate leading to the Congress' resounding victory in the Assembly elections.
In the polls to the 224-member Assembly, the Congress bagged 135 seats, while the BJP secured 66 and the JD(S) 19.
Siddaramaiah created a record of sorts by presenting his 14th budget in the Assembly as Finance Minister, surpassing the mark of late Ramakrishna Hegde, a former CM, who had presented 13 budgets.