Pakistan's anti-terrorism court grants pre-arrest bail to Imran Khan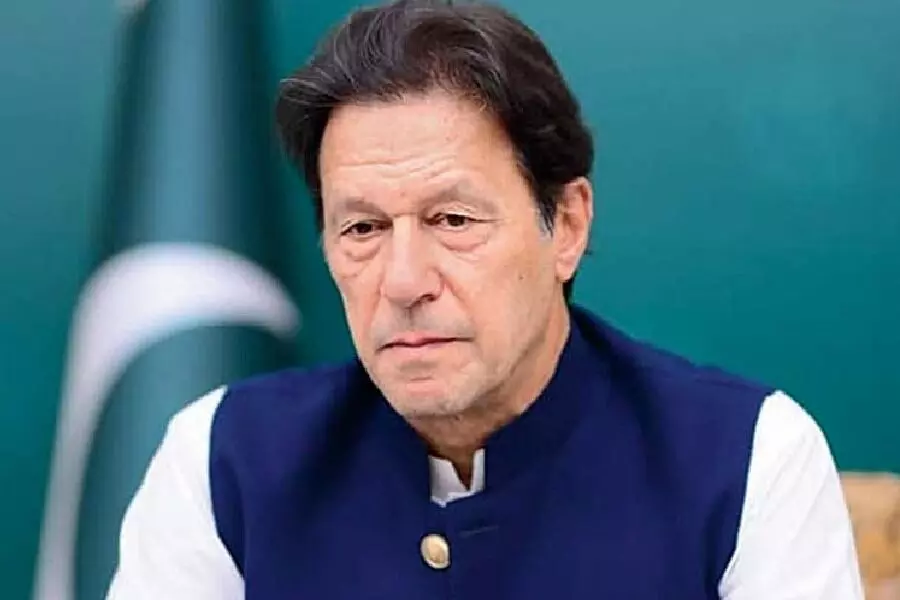 An anti-terrorism court here on Friday approved pre-arrest bail for Imran Khan in three cases filed against Pakistan's former prime minister after his arrest on May 9.
While granting him bail till June 2, the Lahore anti-terrorism court (ATC) court also directed the 70-year-old Pakistan Tehreek-e-Insaf (PTI) chief to become a part of the investigation.
One of the cases registered against Imran Khan pertains to the attack on Corps Commander House in Lahore.
Addressing reporters at the ATC courtroom, Imran Khan said he has never seen such a "crackdown" in the last 35 years.
"It seems as if all civil liberties and all fundamental rights are finished only the courts are protecting human rights now," he was quoted as saying by the Dawn newspaper.
Imran Khan, however, asserted that he would fight "till the last ball".
The PTI chief appeared in court on Friday after receiving permission for his vehicle to enter the ATC premises.
The arrest of Imran Khan on May 9 by the paramilitary Pakistan Rangers at the IHC premises triggered unrest in Pakistan. For the first time in Pakistan's history, the protesters stormed the army headquarters (GHQ) in Rawalpindi and also torched a corps commander's house in Lahore.
Police put the death toll in violent clashes to 10 while Khan's party claims 40 of its workers lost their lives in the firing by security personnel.
On Monday the top military brass vowed to bring the arsonists, who attacked the civil and military installations, to justice through trial under relevant laws of the country, including the Pakistan Army Act and Official Secrets Act.
Khan was ousted from power in April last year after losing a no-confidence vote in his leadership, which he alleged was part of a US-led conspiracy targeting him because of his independent foreign policy decisions on Russia, China and Afghanistan.