Over 4 crore income tax returns filed for FY23 so far, 7 pc new filers this time: CBDT chief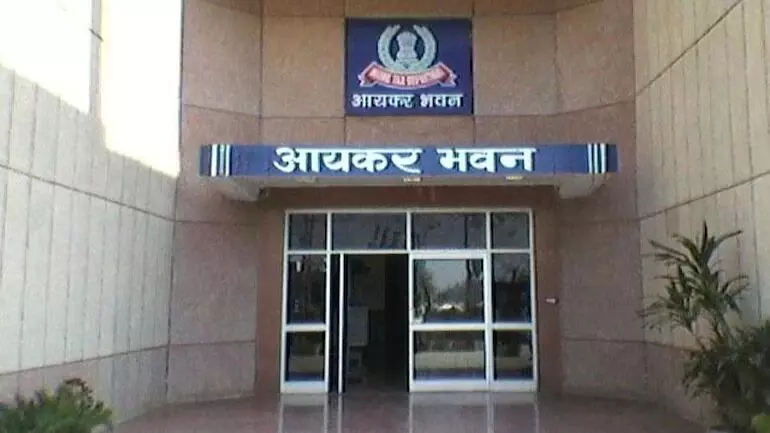 New Delhi: More than four crore income tax returns (ITRs) for the 2022-23 financial year have been filed so far and about 7 per cent of these are new or first-time filers, CBDT chairperson Nitin Gupta said on Monday.

He said that more than half of these ITRs have been processed leading to 80 lakh refunds till now.
The "shortage of manpower at every level was impeding our efforts to give even better results", Gupta said and urged Union Finance Minister Nirmala Sitharaman for a "quick approval" of the department's cadre restructuring proposal.
The chairperson was speaking at an event held here to mark the 164th Income Tax Day where Sitharaman was the chief guest. The Central Board of Direct Taxes (CBDT) is the administrative authority for the Income Tax Department.
Gupta said direct tax collection, which includes personal income tax and corporate tax among others, has been making "remarkable" strides as the department collected more than Rs 16.61 lakh crore in taxes during the 2022-23 fiscal which was 17.67 per cent higher than the preceding year.
This collection "surpassed" both the budget and revised estimates set by the government for revenue collections under the direct taxes category and is a testament to the hard work of the cadre, he said.
"We are currently growing at the rate of 16 per cent (for direct tax collection) over the last year. We had 7.78 crore income tax returns filed during the 2022-23 financial year and this was an increase of 6.5 per cent over the previous year," the CBDT head said.
This year, till now, more than four crore ITRs have been filed already and this is four days earlier than the last time, he said, adding out of these, about 7 per cent are new or first-time filers.
In the current year, over 50 per cent of returns have been processed already and more than 80 lakh refunds have been issued, Gupta added.
The deadline for filing ITRs for different categories of taxpayers is July 31.
He said the department was working on the guidelines set by the finance minister of ensuring "quicker processing of returns and speedy issue of refunds".
"We have reduced ITR processing to just 16 days and more than 42 per cent of the ITRs were processed in one day during the last fiscal," Gupta said.
The CBDT chairperson said the tax authorities were "intensely monitoring" the grievances of the taxpayers.
Gupta sought Finance Minister Nirmala Sitharaman's "indulgence" to address the "shortage of manpower at every level (of the department) which is impeding our efforts to give even better results"
"To give a progressive tax administration, not only do we need to augment our infrastructure but also human capital. The quick approval of our cadre restructuring will be a useful step to achieve this," he said.