India's semiconductor mission not just about meeting domestic requirements claims EAM Jaishankar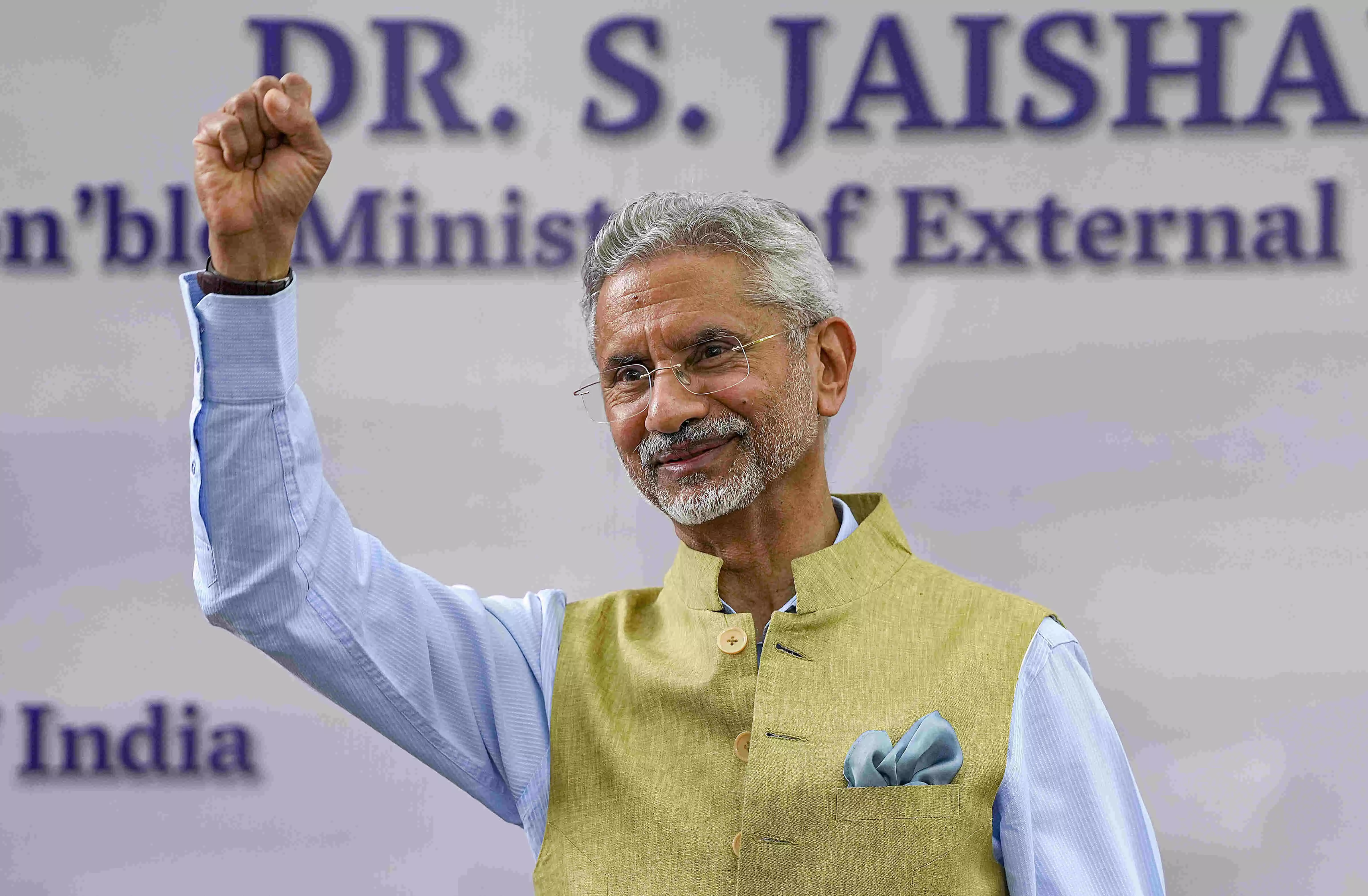 India's semiconductor mission is not just about meeting domestic requirements but also aimed at contributing to global demand for trusted manufacturing, External Affairs Minister S Jaishankar said on Sunday.
In an address at a conference, he told top executives of leading global semiconductor firms that their decisions and relationships have implications far beyond immediate business and can contribute to re-engineering the global economy.
The external affairs minister argued that trust and transparency have emerged as key issues for the future of the digital domain and questions like who processes and harvests "our data is increasingly crucial in a world of artificial intelligence."
"Nor indeed can we any longer separate even basic manufacturing and everyday commodities and services from their data implications," he said.
"As political democracies, pluralistic societies and market economies, we all have understandable concerns of both privacy and security. It is, therefore, essential that those of us who are comfortable working with each other enhance our collaboration," S Jaishankar said.
He also elaborated on India's focus and approach in the critical technology domain.
"Our semiconductor mission is not just about meeting domestic requirements. It is also about contributing to a global demand for trusted manufacturing. Indeed, it is truly a powerful case for Make in India and Make for the World," the external affairs minister said.
In his virtual address at the SemiconIndia Conference 2023 in Gujarat's Gandhinagar, S Jaishankar also highlighted India's growing cooperation in the critical technology domain with the US and mentioned the MoU on semiconductor supply chain and innovation partnership that was firmed up during US Commerce Secretary Gina M Raimondo's visit to New Delhi in March.
"It sought to establish a collaborative mechanism that would represent a productive intersection of America's CHIPS and Science Act and India's semiconductor mission," he said.
S Jaishankar said cooperation in semiconductors was a focus of talks during Prime Minister Narendra Modi's visit to the US last month, adding "the joint statement highlighted this aspect of our cooperation".
"Three US companies -- Micron Technology, Lam Research and Applied Materials -- made specific commitments that have been the subject of your deliberations as well," he said.
S Jaishankar said that India's entry as the latest member of the 'Minerals Security Partnership' is worth noting, given the importance today of diversifying and securing supply chains in that area.
"Similarly, cooperation between the two countries has been a visible tailwind in the sphere of advanced telecommunications. Even as India's 5G rollout starts to gather momentum, it is noteworthy to seek Bharat 6G and the American NextG Alliance co-lead research," he said.
"Launching Open RAN deployments and participating in the US Rip and Replace Programme is also worth noting. This collaboration today extends to new initiatives and additional domains and can be expected to grow steadily," he added
The Rip and Replace programme is aimed at purging equipment from Chinese telecommunications companies like Huawei and ZTE in view of anxiety over data security, spying and cyberattacks.
"We see that, for example, in space where India is signing the Artemis Accords and promoting stronger ISRO-NASA collaboration. It is visible too in the creation of a Joint Indo-US Quantum Coordination Mechanism," he said.
"The Innovation Handshake between Indian entities and the National Science Foundation holds much promise. So too does the INDUS-X innovation bridge in defence technologies," S Jaishankar noted.