Howrah-Puri Vande Bharat gets cancelled on Monday for repairs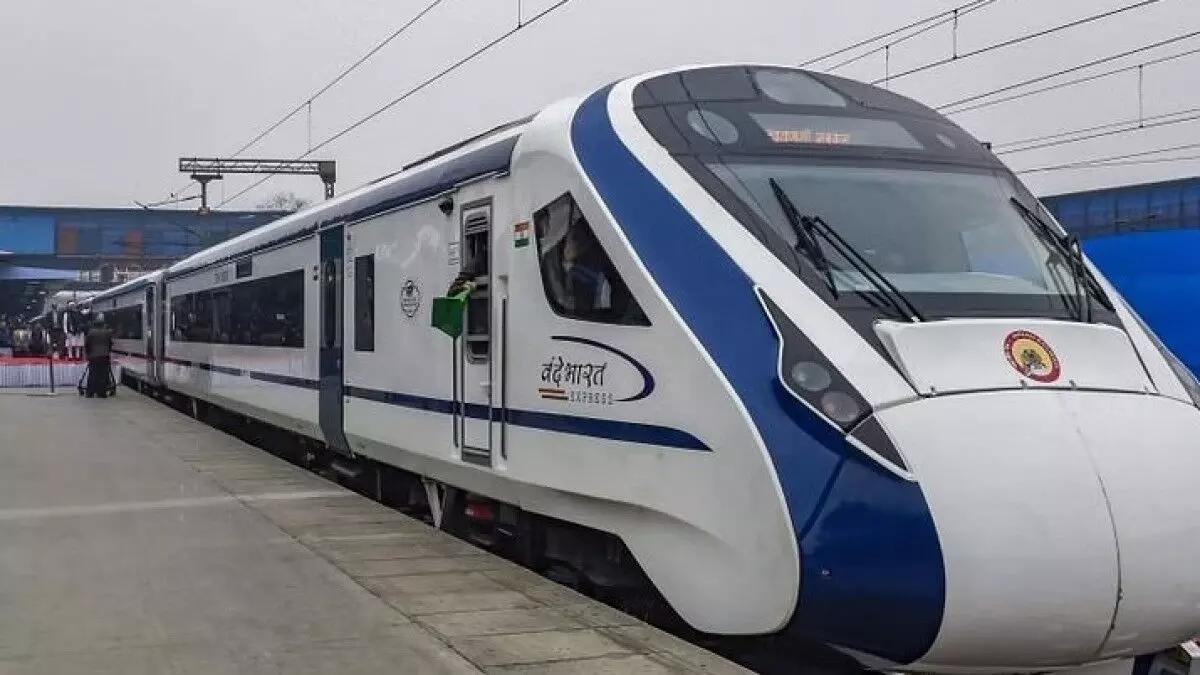 The Howrah-Puri Vande Bharat Express was cancelled on Monday as the rake will undergo urgent repairs for damages caused by tree branches falling on the running train during a storm on the previous day, officials said.
The new ICF rake suffered dents on the facia, damage to a pantograph and cracks in the windshield during a thunderstorm near Baitarani Road railway station in Odisha's Jajpur district on Sunday evening.
The South Eastern Railway (SER), in a statement, said, "22895/22896 Howrah-Puri-Howrah Vande Bharat Express will remain cancelled for repairs of damages caused by thunderstorm on May 21 in Cuttack-Bhadrak section of East Coast Railway."
The incident happened around 4.45 pm between Baitarani Road and Manjuri Road stations. The train was stranded for three hours till a relief diesel engine pulled it till Manjuri Road, from where the train ran on its own.
Tree branches got entangled with its pantograph, besides cracking its windshield and denting the facia, an official said.
The incident did not cause any physical injury to any passenger or staff of the train, he said.
The Howrah-Puri Vande Bharat Express was inaugurated by Prime Minister Narendra Modi on May 18 through the virtual mode from Puri and commenced commercial services on May 20.
As per schedule, the train is to run six days a week between Howrah and Puri, with Thursday being kept for servicing of the rake.