G20 finance ministers deliberate on risks to global economy, steps to promote green technologies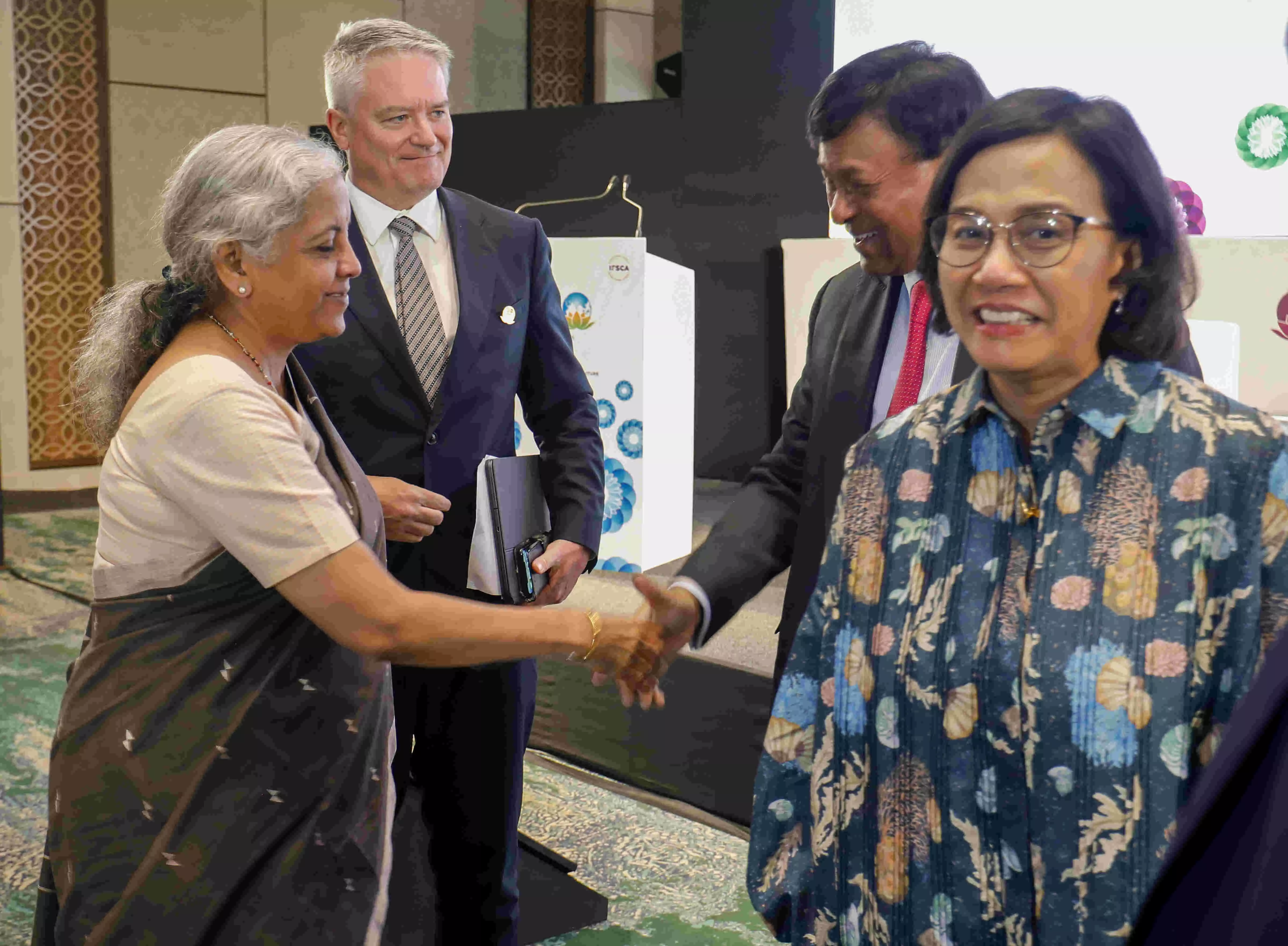 Gandhinagar: Finance ministers of G20 nations on Monday deliberated on global economy and risks, as well as policy measures for promoting green and low carbon technologies on the opening day of the ministerial conference.

The meeting of the G20 finance ministers and central bank governors in the first session deliberated on issues pertaining to global economic outlook, economic risks, and key policy responses to support recovery, the Finance Ministry said in a tweet.
International Monetary Fund (IMF) Managing Director Kristalina Georgieva last week in a blog said that the IMF forecast for global growth over the medium term is around 3 per cent -- well below the historical average of 3.8 per cent during 2000-19.
She also flagged that economic fragmentation will both undermine growth and make it harder to tackle pressing global challenges, from rising sovereign debt crises to the existential threat of climate change.
The G20 finance ministers meeting in the second session deliberated on sustainable finance, infrastructure and policy measures for deployment of green and low-carbon technologies.
The ministers of 20 developed and developing countries also discussed issues concerning timely and adequate resources for climate finance, and framework for Sustainable Development Goal (SDG)-aligned finance, the Finance Ministry tweeted.
Last month, a G-20 working group on sustainable finance made a case for facilitating flow of private capital to fund investment in green carbon technologies through policies and financial instruments with a view to mitigating the impact of climate change. It also underlined the need for creating an enabling framework for startups to come up with new technologies to reduce carbon emissions.
In her inaugural address at the meeting, Finance Minister Nirmala Sitharaman on Monday pitched for coordinated international efforts to navigate the challenges of food, energy and climate change, while highlighting that global economic growth is below its long-term average and remains uneven.
"... We need ... coordinated international efforts to navigate this challenging period. In this context, the G20 framework Working Group explored the issue of tackling macroeconomic challenges related to food and energy insecurity, and those related to climate change and transition pathways.
"The policy lessons that have emerged from these issues clearly underpin the need for enhanced international economic cooperation," Sitharaman said.