G-20 meet in J-K is 'message to enemies of humanity': LG Manoj Sinha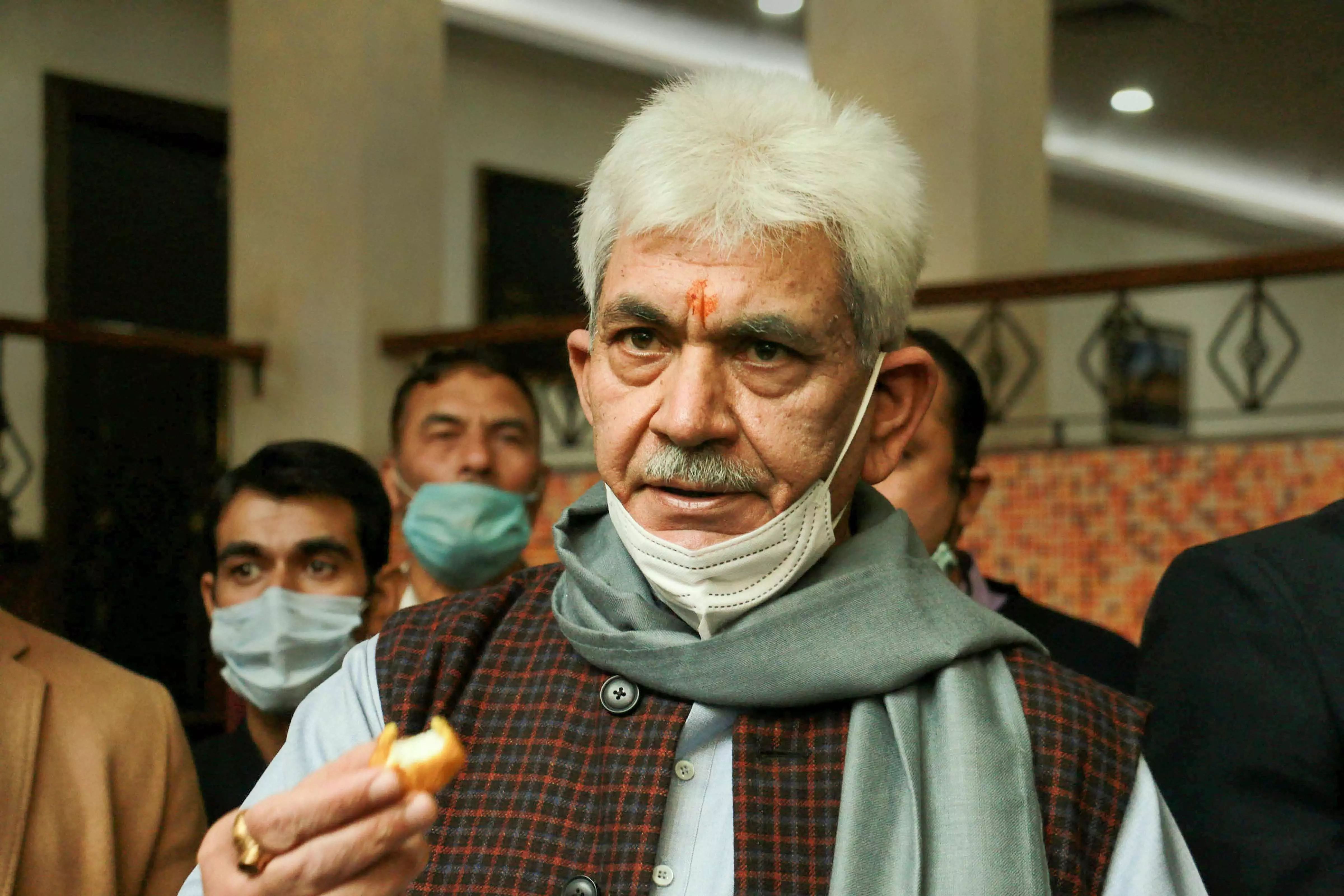 Jammu: Lieutenant Governor Manoj Sinha on Thursday said the upcoming G-20 meeting in Jammu and Kashmir is a "message to the enemies of humanity" and urged people of the Union territory to come forward and make it an "inclusive" event.

"The G-20 meeting being held in Jammu and Kashmir in May this year is a message to the enemies of humanity who were attacking the interests of our citizens through cowardly acts of terrorism for decades," Sinha said while addressing a Republic Day function here.
He said that Jammu and Kashmir, which is an integral part of India, is the "life blood" of the country.
Sinha said it is the guiding lamp of the civilization and "eternal sound of our social consciousness".
"Jammu and Kashmir today stands tall with self-confidence, encompassing the great heritage and cultural values of the world's largest republic. Today, J&K is marching forward on the path to progress," he said.
"I urge every section of the society to come forward and make the G-20 an inclusive event," the LG said.
He said that Jammu and Kashmir is not just a geographical entity but a vibrant and radiant ecosystem, where different faiths are the guiding force of inclusive culture.
"Jammu and Kashmir is a rhythmic dialogue of social, cultural values, plurality and tolerance. It is the aura of self-confident India. Harmukh, Amarnath, Pir Panjal and Trikuta Hills are the highest peaks of our spiritual heritage.
"The waves of Jhelum, Chenab and Tawi rivers reflect the essence of our intellectual and spiritual experiences. Since times immemorial the spiritual energy and blessings of Mata Vaishno Devi, Sudh Mahadev, Budha Amarnath have guided our society," he said.
Sinha said that for decades, the development and aspirations of common people were held hostage by "exploitative and anti-developmental" land laws.
"Over the last two years, land owners have been empowered through a series of land reforms. Legal action is being taken against influential people who had illegally encroached upon the government land," he said.
The LG said the people are at the centre of governance. "We have ensured that the interests of common citizens are protected and that they are not impacted by the campaign to remove illegal encroachments. We have been successful to a great extent in curbing corruption by issuing land passbooks in three languages."
He said that so far, 28 lakh such passbooks have been distributed, and revenue records are being demystified for eliminating the possibility of manipulation.
Similarly, the new land-use laws have ensured that people get a reasonable and fair price for their land and the interest of farmers are protected, he said.