Finance Minister Nirmala Sitharaman to join her French, Japanese counterparts to announce Sri Lanka debt restructuring process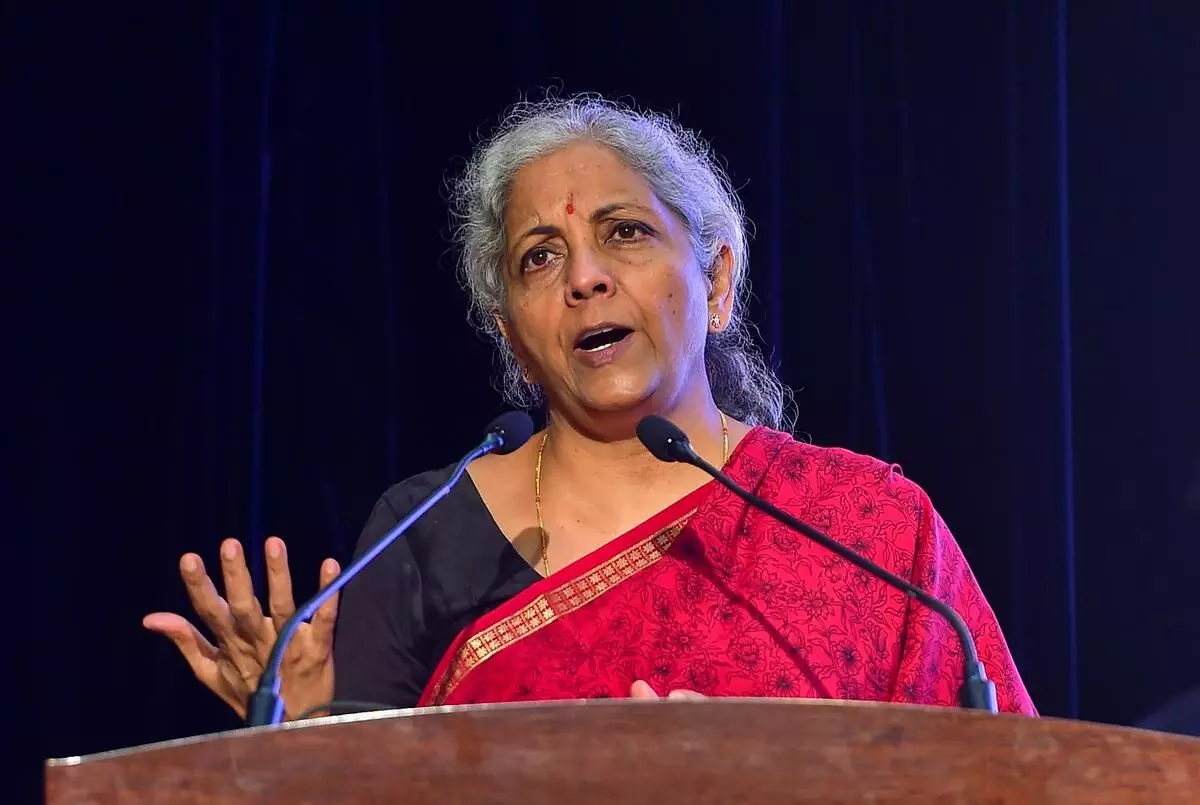 Union Finance Minister Nirmala Sitharaman will join her French and Japanese counterparts on Thursday to announce Sri Lanka's debt restructuring negotiations process, the IMF has announced.
The finance ministers of the three creditor countries will hold a press briefing on the margins of the annual Spring meetings of the World Bank and the International Monetary Fund (IMF) in Washington.
"Japan, India, and France on Thursday will hold a press briefing on the margins of the Spring meetings to announce the launch of the debt restructuring negotiations process on Sri Lanka," IMF said on Tuesday, quoting a Japanese Finance Ministry statement.
The three creditor countries have been working closely for a coordinated debt restructuring for Sri Lanka, the statement said.
Japanese finance minister Shunichi Suzuki and French finance minister Bruno Le Maire will join Nirmala Sitharaman during the press briefing.
Sri Lankan President Ranil Wickremesinghe and his state finance minister Shehan Semasinghe will also join the in-person live streaming.
The Washington-based global lender had made Sri Lanka's debt restructuring a prerequisite for granting the USD 2.9 billion bailout.
The International Monetary Fund's Executive Board approved a 48-month extended arrangement under its Extended Fund Facility (EFF) with an amount of SDR 2.286 billion (about USD 3 billion) to Sri Lanka following financing assurances from the creditors.
Sri Lanka, which drew its first tranche of the USD 3 billion bailout programme, has already met an instalment to pay back an Indian line of credit which the island nation obtained early last year just before announcing the debt default.
Wickremesinghe, also the island nation's finance minister, who spearheaded the IMF negotiations, specially mentioned the contributions made by Nirmala Sitharaman to assist his government with the IMF for the bailout.
The IMF bailout, the 17th in Sri Lanka's history, was approved following prolonged discussions over Colombo's unsustainable debt.
Sri Lanka was hit by an unprecedented financial crisis in 2022, the worst since its independence from Britain in 1948, due to a severe paucity of foreign exchange reserves, sparking a major political and humanitarian crisis in the island nation.