ED attaches land in Maharashtra, Karnataka, luxury cars in IT refunds fraud case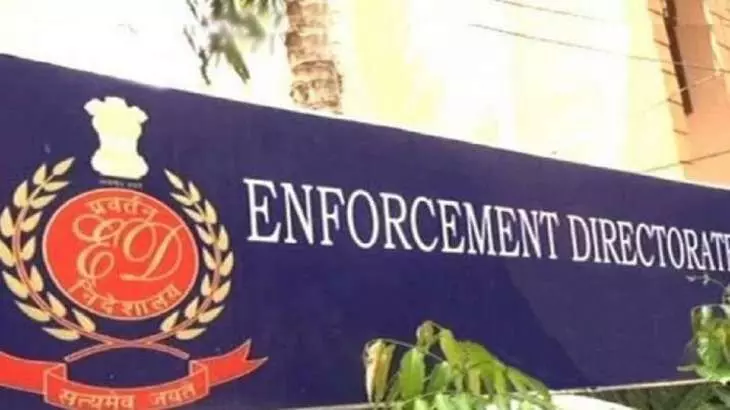 New Delhi: Land in Khandala, Lonavala and some other locations of Maharashtra and Karnataka, apart from luxury cars, worth more than Rs 69.65 crore in total have been attached under the anti-money laundering law in connection with a refund fraud allegedly perpetrated by an Income-Tax department official, the ED said on Friday.

Senior tax assistant Tanaji Mandal Adhikari and others allegedly issued total tax deducted at source (TDS) refunds of Rs 263 crore from the I-T department to personal bank accounts in an unauthorised manner.
Land at Lonavala, Khandala, Karjat and Pune (in Maharashtra) and Udupi (in Karnataka), flats at Panvel and Mumbai and three luxury cars -- BMW X7, Mercedes GLS400d and Audi Q7 -- held in the name of Bhushan Anant Patil, Rajesh Shetty, Sarika Shetty, Kriti Verma and others have been provisionally attached under sections of the Prevention of Money Laundering Act, the Enforcement Directorate (ED) said in a statement.
These 32 assets in total were acquired from the proceeds of crime by the accused in their names and in the names of other related persons, the agency said, adding that the assets are worth Rs 69,65,99,720.
The money-laundering case stems from a CBI FIR against the accused, lodged on the basis of a written complaint from the additional director general (vigilance) of the Central Board of Direct Taxes (CBDT) that alleged "bogus issuance of refunds for assessment years 2007-08 and 2008-09."
Adhikari, the ED alleged, had access to RSA tokens (a security tool) and the log-in credentials of his supervisory authorities. He allegedly "orchestrated the fraud in connivance with others in fraudulently generating TDS refunds exceeding Rs 263 crore and transferred it to various bank accounts, including the bank account of SB Enterprises (a proprietary concern of Bhushan Anant Patil)".
Between November 15, 2019 and November 4, 2020, a total of 12 fraudulent TDS refunds were generated by Adhikari, it said.
"These proceeds of crime were subsequently transferred into the bank accounts of Bhushan Anant Patil and other related persons and entities and also in shell companies," the agency alleged.
The ED found that one Kriti Verma had sold one such property in Haryana's Gurugram, which was acquired in 2021 out of the proceeds of crime of Rs 1.02 crore, and received the sale proceeds in her bank accounts.
Search operations were conducted and the entire sale proceeds amounting to Rs 1.18 crore were identified in her bank accounts and frozen, the agency said.
The ED had earlier attached properties worth more than Rs 96.25 crore in the case. With the fresh action, the total attachment in the case now stands at about Rs 166 crore.