CBI arrests four people for killing 2 Manipuri youths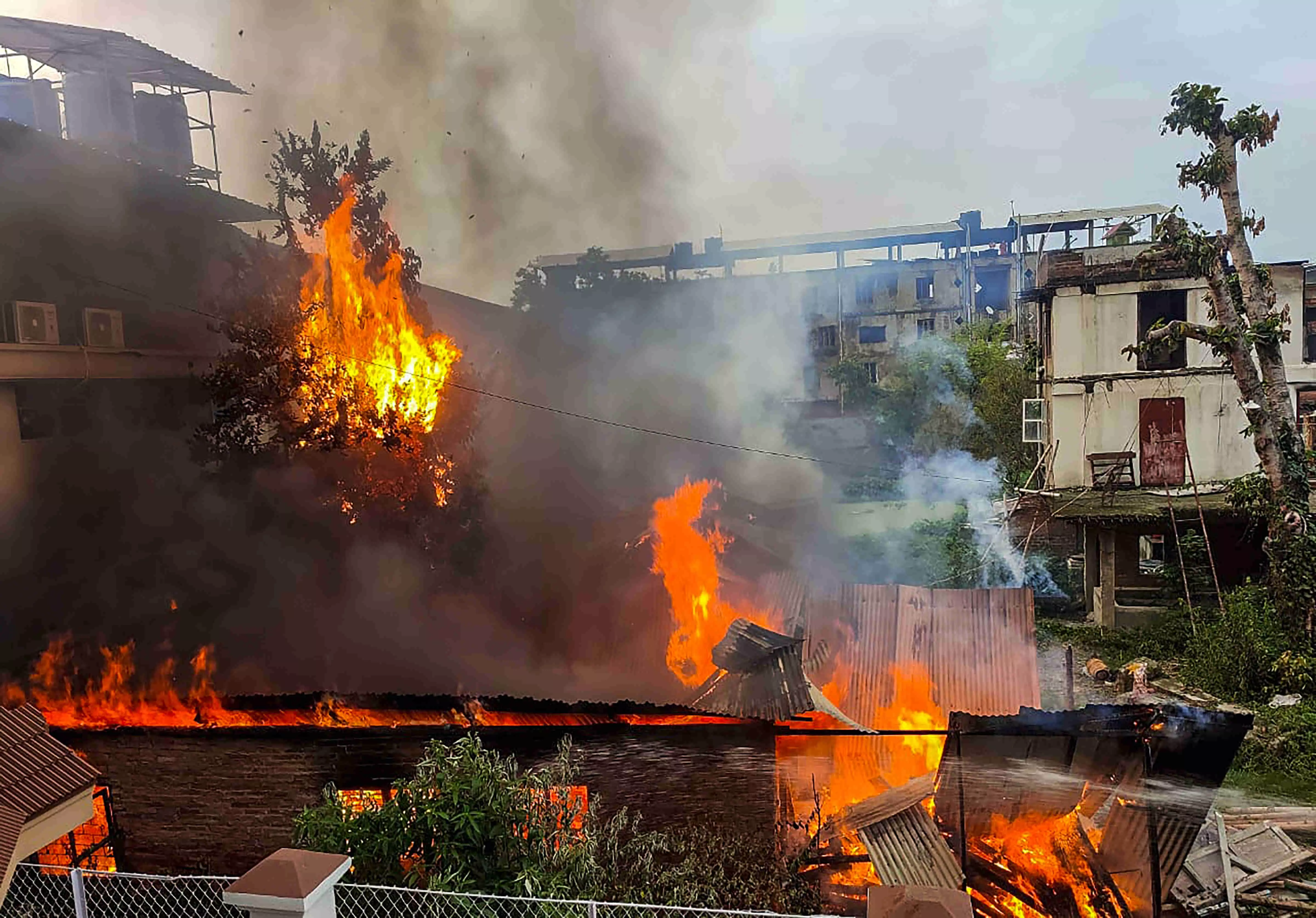 Imphal: Four people were arrested by CBI in connection with the kidnapping and killing of two Manipuri youths, and the government will ensure the maximum punishment for them, Chief Minister N Biren Singh said here on Sunday.

The four, including the wife of the main accused, were taken "outside the state" by a special flight, Singh said.
Officials of the chief minister's secretariat said two minor girls, aged 11 and 9 years, were detained in connection with the case but they were released later. The two are daughters of the main accused.
The killing of the two youths - Phijam Hemanjit, a 20-year-old man and Hijam Linthoingambi a girl of 17 years of age - had gone missing on July 6. Photos of their bodies surfaced on September 25 leading to violent protests mainly by students.
"The CBI arrested four people from Henglep area of Churachandpur district for the murder of the two youths. They were outside the state by a special flight," the chief minister told a press conference.
He, however, did not disclose where the four accused had been taken.
During the operation leading to their arrest, personnel of the Army, paramilitary forces such as BSF, CRPF and the state police played a major role, the chief minister said. A team of CBI officials, led by the agency's Special Director Ajay Bhatnagar, has reached Manipur and started investigating the killings on September 27.
"As the saying goes, one may abscond after committing the crime, but they cannot escape the long hands of the law. We are committed to ensuring maximum punishment, including capital punishment, for the heinous crime they have committed," Singh posted on X, shortly before holding the press conference.
The government will support the CBI in its investigation and all those involved in the killing of the two youths will be arrested, the chief minister said.
Photographs of the bodies of the two youths went viral on social media on September 25. Following this, violent protests by students rocked the state capital on September 26 and 27.
A mob tried to attack the ancestral house of the chief minister on the night of September 28, but security forces foiled the attempt.
Another mob also vandalised the deputy commissioner's office in Imphal West district of the state which has been rocked by ethnic strife for nearly five months.
Manipur Governor Anusuiya Uikey on September 29 visited the family members of the two slain youths.
More than 180 people lost their lives and several hundreds were injured since the ethnic clashes broke out in Manipur on May 3, after a 'Tribal Solidarity March' was organised in the hill districts to protest against the Meitei community's demand for Scheduled Tribe (ST) status.
Meiteis account for about 53 per cent of Manipur's population and live mostly in the Imphal Valley. Tribals — Nagas and Kukis — constitute little over 40 per cent and reside in the hill districts.