Around 30 applicants may qualify for `17K-cr production-linked incentive for IT hardware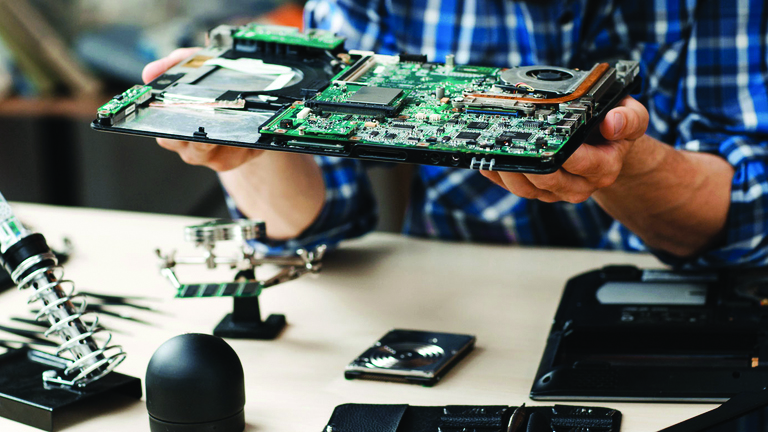 New Delhi: Around 30 out of 40 applicants are expected to qualify for Rs 17,000-crore production linked incentive scheme for IT hardware, according to a government official.

As many as 40 companies, including Dell, HP, and Lenovo, have applied for the IT hardware PLI (production linked incentive) scheme with a commitment to make personal computers, laptops, tablets, servers and other equipment worth Rs 4.65 lakh crore during the scheme period.
"Around 30-32 company may qualify for the (IT hardware PLI) scheme. Some are looking ineligible for the scheme due to financial issues and organisation structure issues," the official, who did not wish to be named, said.
Against the budgetary allocation of Rs 17,000 crore for the scheme, applicants have projected the incentives to the tune of Rs 22,890 crore.
The official said that the selected companies will get incentives well within the fund allocated for the scheme.
Major IT hardware companies like Dell and HP are participating directly in the programme, while other significant players such as HPE, Lenovo, Acer, ASUS, and Thomson are taking part through Electronic Manufacturing Service (EMS) companies with manufacturing facilities in India, such as Flextronics and Rising Star.
Apple's supplier Foxconn has also submitted an application for incentives through one of its subsidiaries. Among the domestic firms applying for the scheme are Padget (Dixon), VVDN, Netweb, Syrma, Optiemus, Sahasra, Neolync, Panache, Sojo (Lava), and Kaynes Technologies.
The scheme is expected to generate direct employment for 75,000 professionals in electronic manufacturing and draw an incremental investment of Rs 5,000 crore.
According to the official, the list of eligible companies is likely to be released by September end or in early October.
When asked about the status of restriction on import of IT hardware, the official said that norms will be effective from November 1 and imports will be allowed through authorisation.
The official said that in the first year almost everyone will be allowed to continue their import business as usual and reduction in the import quota will start after September 2024.
In the meantime all the companies have been asked to submit their import data of the last three years and the destination from where they import the devices.
"Our intent is to get devices only from trusted sources," the official said.