Amit Shah hails Abdul Kalam, claps PM Modi's leadership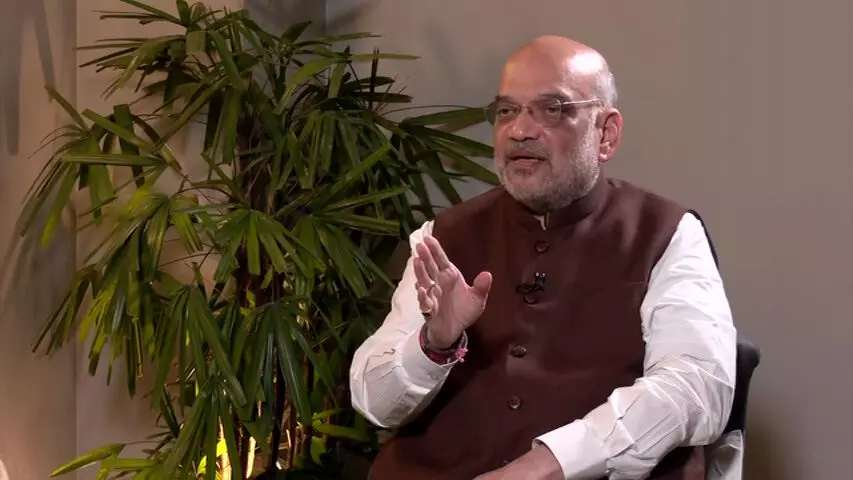 Under Prime Minister Narendra Modi's leadership the nation is making giant strides in space technology, a vision nurtured by iconic scientist and late President APJ Abdul Kalam, Union Home Minister Amit Shah said here on Saturday.
Addressing the launch event of the book "Dr APJ Abdul Kalam, Memories Never Die," here, Amit Shah hailed Kalam for his yeoman services to India's space technology.
Amit Shah said, "Under PM Modi's leadership opportunities in space science for our students, youth and their startups are open. APJ Abdul Kalam's dream of achievements in space science will be accomplished by PM Modi's innovations and new initiatives. And I believe that India will lead the entire world in the field of space science."
Following the late former President's footsteps, under PM Modi's leadership, the nation launched 55 spacecraft missions, 50 launch vehicle missions and 11 student satellites, Shah noted.
A record 104 satellites were launched (PSLV-C37, Polar Satellite Launch Vehicle) in a single flight and the re-entry (to earth's atmosphere) experiment of a satellite was also successfully completed, he outlined.
Amit Shah addressed a rally here on Friday and flagged off the state-wide padayatra 'En Mann En Makkal' (My Land, My People) of his party's state unit president K Annamalai. Rameswaram is the home town of the former President Abdul Kalam (1931--2015).
Tracing the life and times of the former President, Shah said Kalam, who began his life as a 'paper boy' delivering newspapers later himself made headlines through his work for the nation and eventually assumed the high office of the President of India.
Abdul Kalam demonstrated probity in public life by his action, and that explains people remembering him as 'people's president'.
He recalled that during Kalam's Presidency, when people who called on him once stayed in the Rashtrapati Bhavan for nine days, he remitted Rs 9.52 lakh to the government for their stay though they were state-guests as per protocol.
After a meeting with Field marshal Manekshaw, the late President showed his respect to such officials and the personnel of the Armed forces by arranging pending payout due to them with retrospective effect.
Hailing him for his humility, Shah said Kalam was the only person to enter the Rashtrapati Bhavan as President with just two suitcases and went home in exactly the same way after he demitted office.