Amid violence in Manipur 5 held for carrying weapons donning camouflage uniforms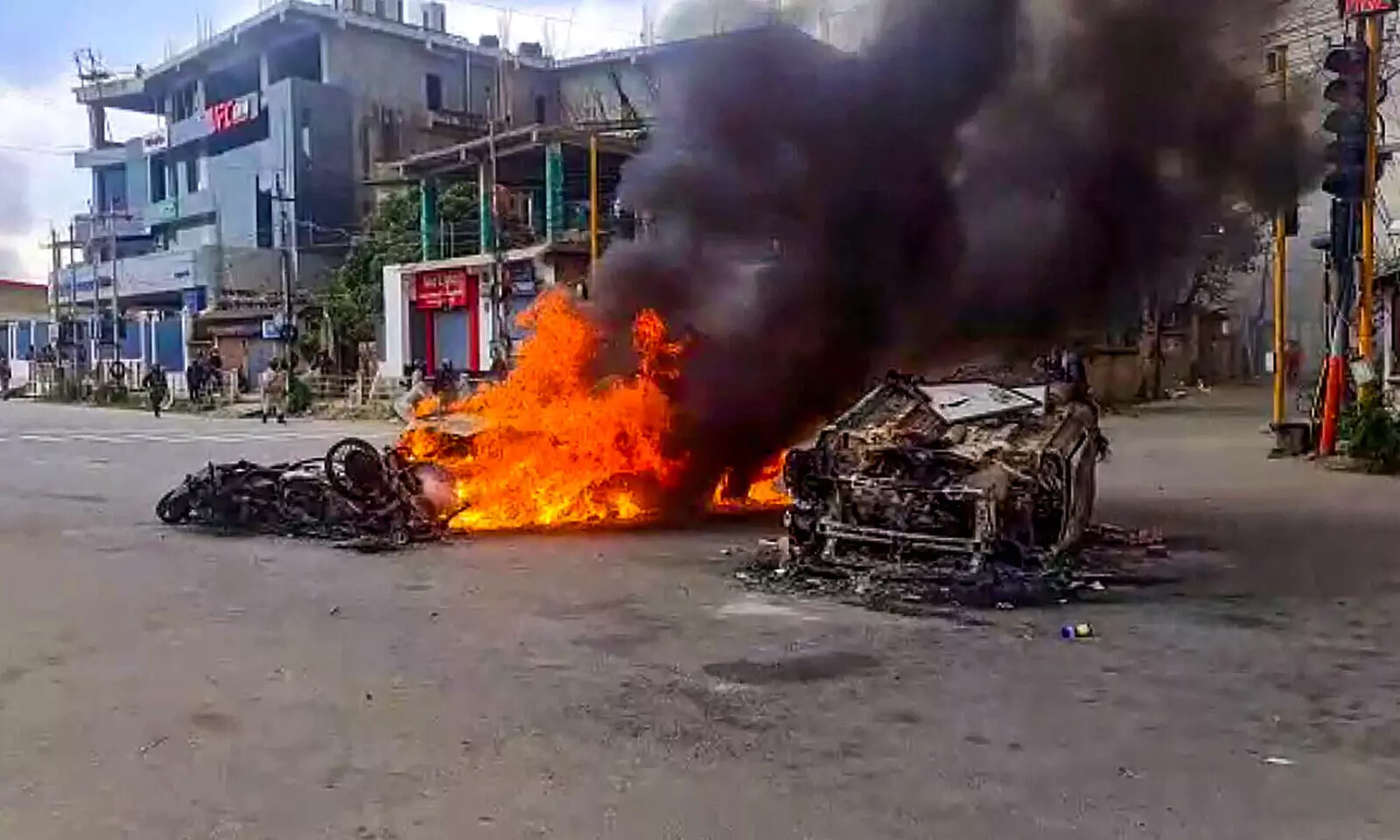 Five persons were arrested by the Manipur Police for carrying sophisticated weapons while donning camouflage uniforms, an official said.
There have been reports of "extortion, threats, misuse of police uniforms and impersonation by armed miscreants", and in view of this, police has been making all-out efforts, he said.
"In one such operation, on Saturday, five persons were arrested. They have been produced before the judicial magistrate and remanded into further police custody," an official statement said.
A large number of people came to protest the arrest and tried to "storm Porompat Police Station (in Imphal East district)", leading to firing of tear gas shells by security forces, it said.
Few persons, including a personnel of RAF, received minor injuries during the commotion, the statement said.
"Manipur Police is determined to carry on such raids/operations and make all efforts to bring peace and normalcy in the state," it added.