Work on to repair and renovate Kanchenjunga Stadium in Siliguri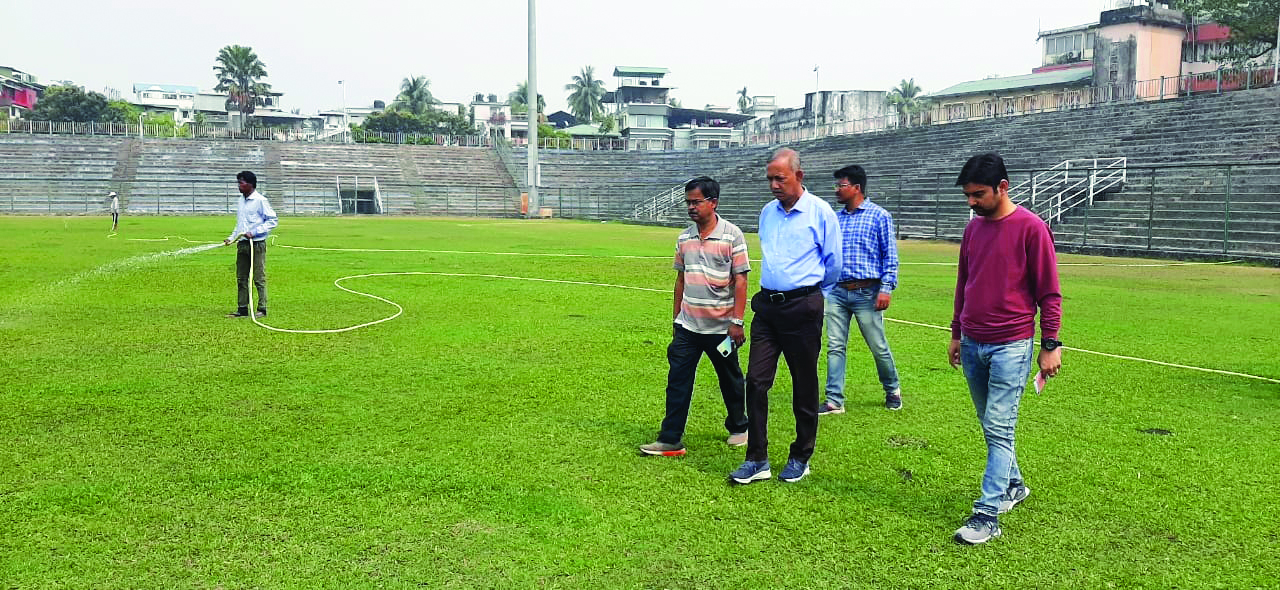 Translating words into action to convert the Kanchenjunga stadium into an International standard stadium, the Siliguri Municipal board has already started preparations. The SMC has issued an order to stop all private events from being held in the field from May 1. Only football and other sports will be allowed, stated Gautam Deb, the Mayor of Siliguri.
On Wednesday, Deb visited the stadium. He checked the progress of ongoing repair works. "Next month, two private events will be organised on the field. But after that, no private events will be allowed on the ground. We are preparing the field for football and athletics. After the Chief Minister's programme, we assured the citizens that we will bring the ground to its previous state. Accordingly, work is going on. We have filled all the holes. The ground is becoming green again,"the Mayor added.
On January 21, a government programme was organised at the stadium ground, where Chief Minister Mamata Banerjee was present. For the programme, a huge stage was built on the ground. Thereafter, many people, including the opposition political parties, had raised several questions on the condition of the ground. The Mayor had then assured that by April 1, the field will be repaired and will be made suitable for playing.
Apart from that, the SMC is going to give a facelift to the stadium. The Public Works Department (PWD) will take up the repairing works.
The PWD has asked the SMC to provide an inbuilt drawing of the stadium. Accordingly, the PWD will finalize the project drawing. An agency is doing the inbuilt drawing work.
"Bermuda grass from Africa will be brought and will be planted in the field. New dressing rooms will be built. A shed will be installed over the gallery. New seats will be set up in the gallery. There will be an underground drainage system," added Deb.