Tourists make a beeline for Darjeeling
This year in May, the Darjeeling Himalayan Railway recorded the highest footfall since its commissioning in 1881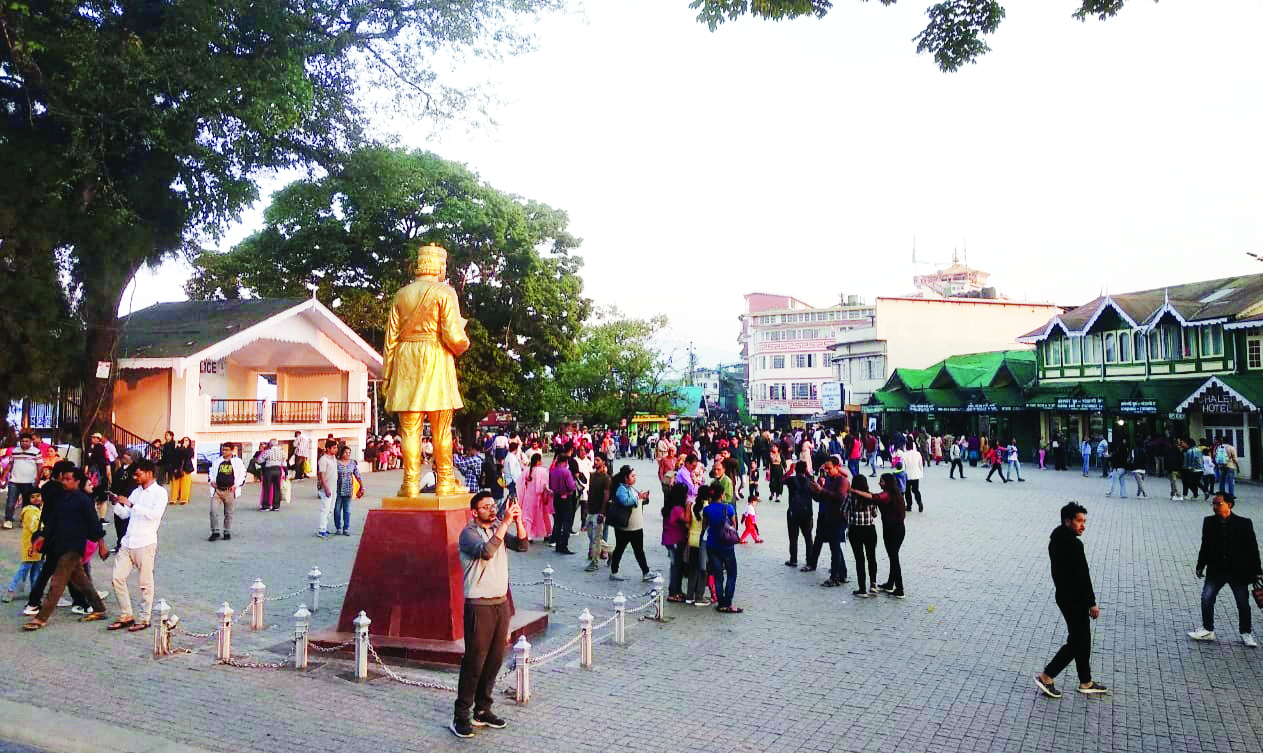 With temperatures soaring in the plains, tourists are making a beeline to Darjeeling. The sudden spurt of tourists has resulted in most hotels and homestays booked to capacity.
"Usually the summer tourist season ends with the advent of monsoon in June. Last year at this time Darjeeling and Sikkim had witnessed heavy rains with landslides in Sikkim. This year things are different. Most of the hotels and homestays are sold out. We are expecting this rush to continue till the end of June" stated Samrat Sanyal, General Secretary, Himalayan Hospitality and Tourism Development Network.
As per the official figures available, 7.5 lakh domestic tourists and 42000 foreign tourists had visited Darjeeling in 2019. This number has grown considerably over the years.
"The extension of summer vacation till June 15 in Government schools owing to the heat wave has further triggered the rush. Most of the hotels are booked. There are no train tickets available. The dynamic fare of bus tickets to Siliguri from Kolkata has doubled," stated Soumya Das, Travel service provider over the phone from Kolkata. With the tourist rush, footfalls have multiplied in all the places of tourist interest in Darjeeling. "Normally the footfall of visitors is around 3000 in a day. At present we are witnessing around 5000 footfall daily" stated Shiromani Syangden, Estate Manager, Padmaja Naidu Himalayan Zoological Park (Darjeeling zoo.)
The world heritage Darjeeling Himalayan Railways (DHR) has specially witnessed a spurt. "There are 12 joyrides operating from Darjeeling station including 8 diesel and 4 steam locos. Today all the tickets were sold out. 50% of the tickets are booked in advance through online sites like IRCTC and 50% from the counter. We expect this rush to continue" stated Suman Pradhan, Station Manager, Darjeeling Railway Station.
This year in May, the DHR recorded the highest footfall since being commissioned in 1881. 30303 passengers had boarded the DHR generating record breaking revenue of Rs. 3.57 crore.
"We are witnessing an interesting phenomenon. In the recent rush of tourists, there are tourists not only from Kolkata but neighbouring districts of North Bengal also, including Malda. All my rooms are booked till next week" stated Anup Chettri who runs a budget hotel.
"It is unbearable in Kolkata owing to the heat. We managed train tickets till Malda and then got a NBSTC bus to Siliguri. From there we drove up to Darjeeling in a shared taxi. The journey was tiring but the natural AC of Darjeeling is worth the trouble," stated Arun Mandal, a tourist from Behala.