Three engines pressed into action to douse NT-1 studio fire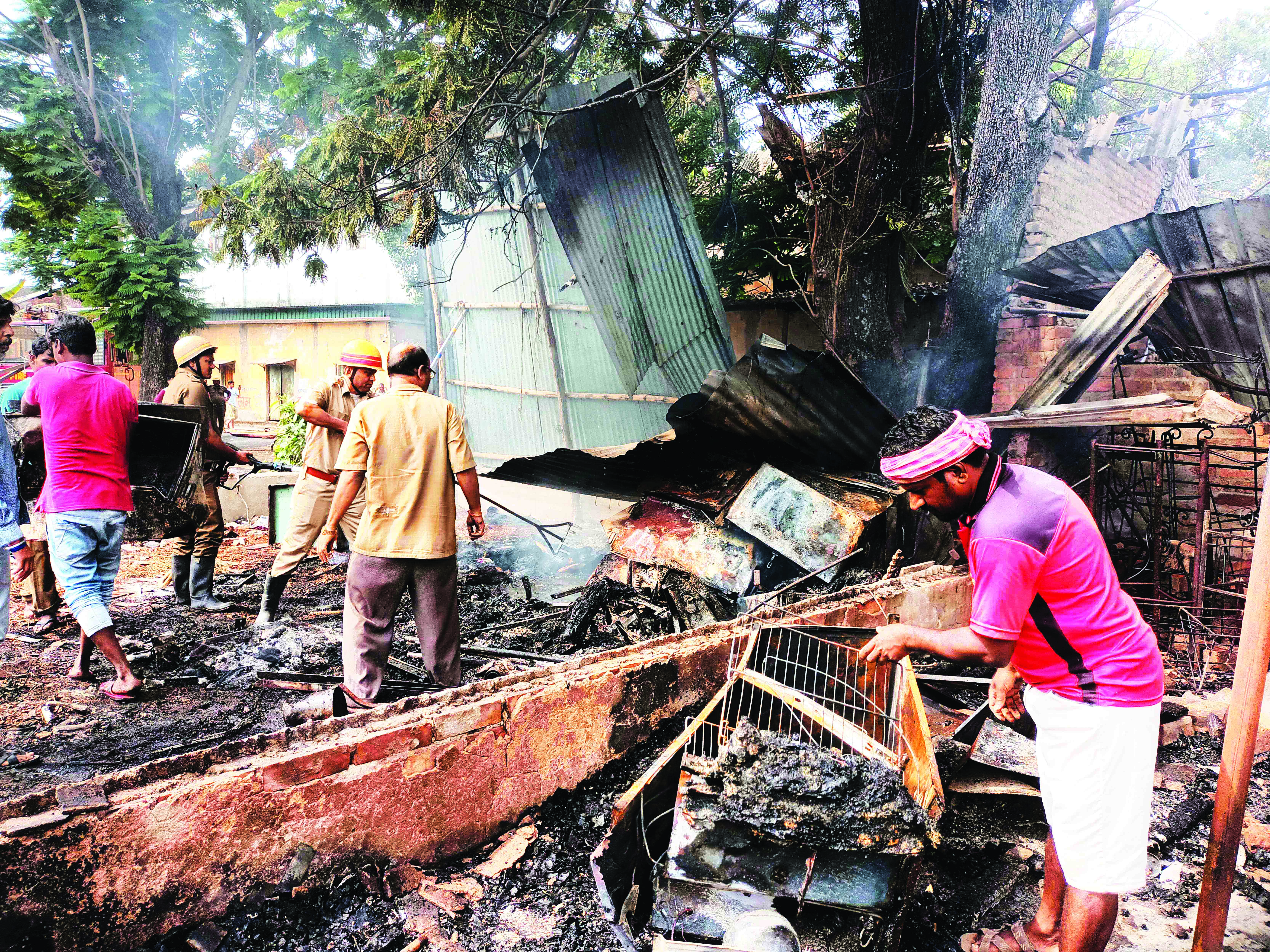 KOLKATA: Tension spread in Regent Park after a fire broke out at a godown of New Theatre (NT) 1 studio early on Sunday morning.

Three fire tenders doused the flames completely after almost six hours. No one was injured in the incident.
The fire broke out at some waste materials kept near the studio. As dense smoke covered the adjacent areas of the studio local people became panicked and some of them even came out on the road.
Meanwhile, three fire tenders were pressed into action within a few moments.
As it was raining since Saturday night, hence, the fire could not spread much. Fire-fighters confirmed that the flames would not spread and thus were trying to douse it as fast as possible.
But due to the storage of inflammable objects, the fire did not douse quickly.
After almost three and a half hours the flames were controlled.
The cooling process was carried out for several more hours.