State set to implement Women Land Literacy programme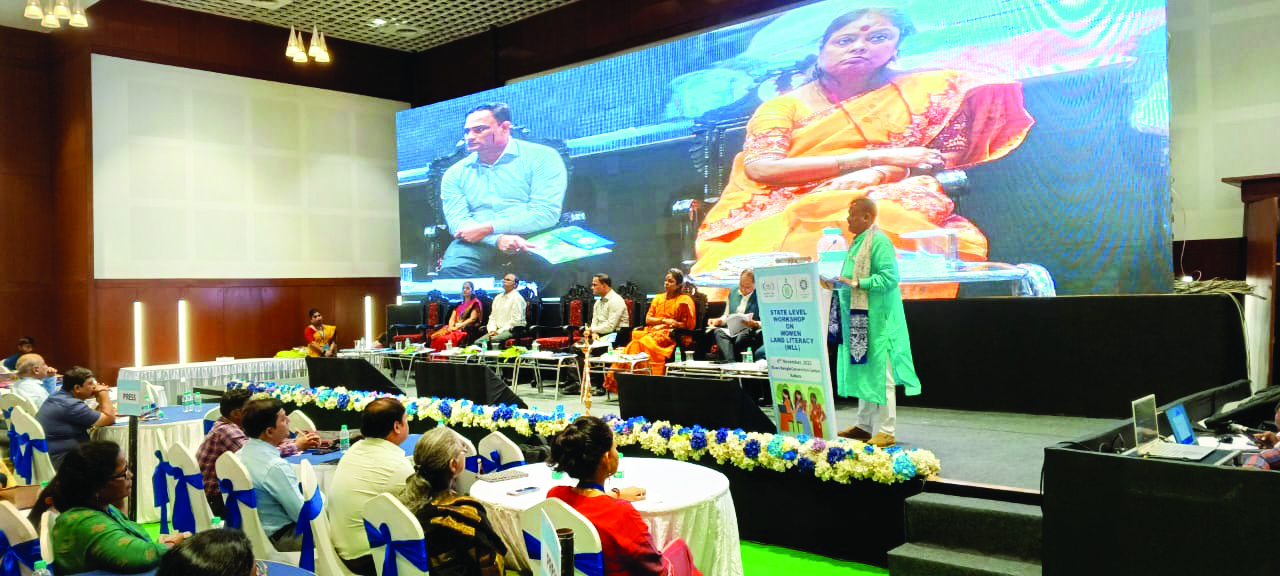 Kolkata: West Bengal State Rural Livelihood Mission (WBSRLM) under the state Panchayats and Rural Development (P&RD) department is set to implement Women Land Literacy (WLL) programme in all parts of the state with a focus on depicting Bengal as the role model in creating land literacy among women through Self-Help-Group (SHG) institutions for the whole country.

"Currently, we have a total of 157 Sangha Facilitation Centres (SFC) operational in the state with 27 lakh women already being provided land-related services. We aim to set up SFCs in all the 345 blocks in Bengal and arrange training for the SHG women so that various land-related services such as online applications for mutation, plot information, record of rights, land classification change (conversion), record corrections and payment of land revenue etc can be offered in the best possible manner. So far, over 19,500 land-related cases have been applied and disposed through these centres," P Ulaganathan, secretary state P&RD department said while addressing a state-level workshop on WLL on Monday.
The SFC is a counselling centre, managed and run by women SHG members for providing support to the SHG members and their families in accessing various online land-related information and services provided by state Land & Land Reforms department.
WBSRLM, popularly known as Anandadhara, facilitated opening of seven land-related service centres in two districts (Cooch Behar and Jalpaiguri) on an experimental basis in 2020 amid strict Covid restrictions. More centres came up in due course with the initiative proving successful.
WLL is a joint initiative launched in 2021 by the WBSRLM, the Land & Land Reforms department and supported by Landesa, for capacitance of identified SHG women to provide land-related services. Till September, 277 blocks in 22 districts have been covered under WLL with 27,26,776 SHG members being oriented.
"Bengal's achievement in ensuring women land rights is significant in the backdrop of only 13.87 per cent women across the country having land ownership. The empowerment of women is important for the progress of the society and the country at large," Seuli Saha, minister of state for P&RD department, said.
Becharam Manna, minister of state for P&RD department said that with the increase of awareness about land rights among women, the menace of women being tortured by in-laws for dowry demand will come down.