Stage set for 7th BGBS; biz leaders from over 25 countries to take part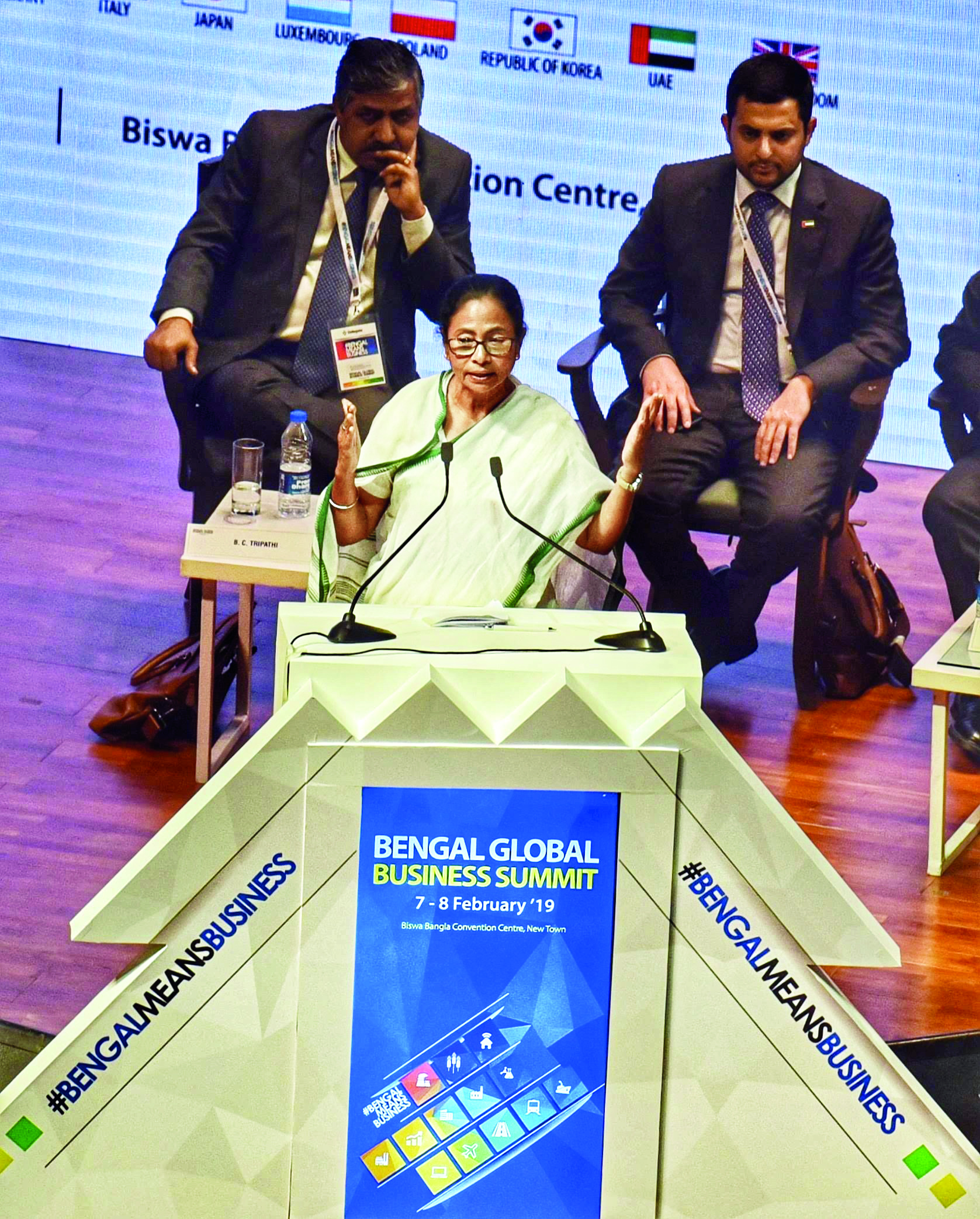 Kolkata: The stage is set for the 7th edition of the two-day Bengal Global Business Summit (BGBS) that kicks off on Tuesday with business leaders from more than 25 countries, a host of prominent figures of corporate India as well as political dignitaries expected to attend the event.

The participating countries include the US, UK, Japan, Poland, France, Australia, Germany, Malaysia, Bangladesh and Fiji to name a few.
"Reliance Industries Chairman & MD Mukesh Ambani, MD of Hiranandani Group Niranjan Hiranandani, and other top industrialists such as Sanjiv Goenka, Sanjeev Puri, Purnendu Chattopadhyay, Harshvardhan Neotia and Sajjan Jindal are expected to be present," a senior Nabanna official said.
Alex Ellis, British High Commissioner to India, is leading a 55-strong delegation of senior figures from a wide range of businesses and institutions which will be the biggest ever UK delegation in the summit.
Agri and allied including Blue Economy, Transport, Power, Urban Infrastructure and Planning, Creative Economy, Higher Education, School Education, Technical Education, Tourism, Health, IT & ITeS, International Trade and Logistics, Manufacturing and Industries that includes MSME and Textiles and Engineering, Plastics, & Chemicals are the focus sectors of this edition's BGBS.
Over 250 international delegates are expected to participate, including senior representatives from the World Bank and the Asian Development Bank.
The summit will be held at three separate venues. The inaugural session that will be graced by Chief Minister Mamata Banerjee will be held at Biswa Bangla Convention Centre (BBCC) in New Town.
The valedictory session which will also be attended by Banerjee on the second day (November 22 ) will be held at Dhana Dhanya Auditorium at Alipore.
The various sectoral sessions scheduled on November 21 will be held at Biswa Bangla Mela Prangan opposite Science City and also at Dhana Dhanya.
CII is the 'National Industry Partner' to the current edition of the summit which happens to be the annual flagship initiative of the government to woo international and national investors and to showcase the vast potential of the state.
The BGBS will see a huge investment interest with MoUs and LOIs being signed across various thrust sectors. Healthcare alone will see 26 MoUs with a potential of Rs 7,500 cr. 59 MoUs slated to be signed in the education sector.
Praising chief minister Mamata Banerjee for the stellar performance of her government for the past 10-12 years, Shiv Siddhant Kaul, chairman of the CII Eastern Region and Managing Director of Nicco Engineering Services Ltd, said: "Bengal has seen tremendous growth. The macroeconomic performance is one of the highest in the country. Bengal is a huge market with tremendous opportunity. Government policies are investor-friendly and proactive. By building social infrastructure, the state has ensured a harmonious and productive work culture. Politically stable environment ensures long-term visibility & viability of investments."