Soon, food street to come up in Patuli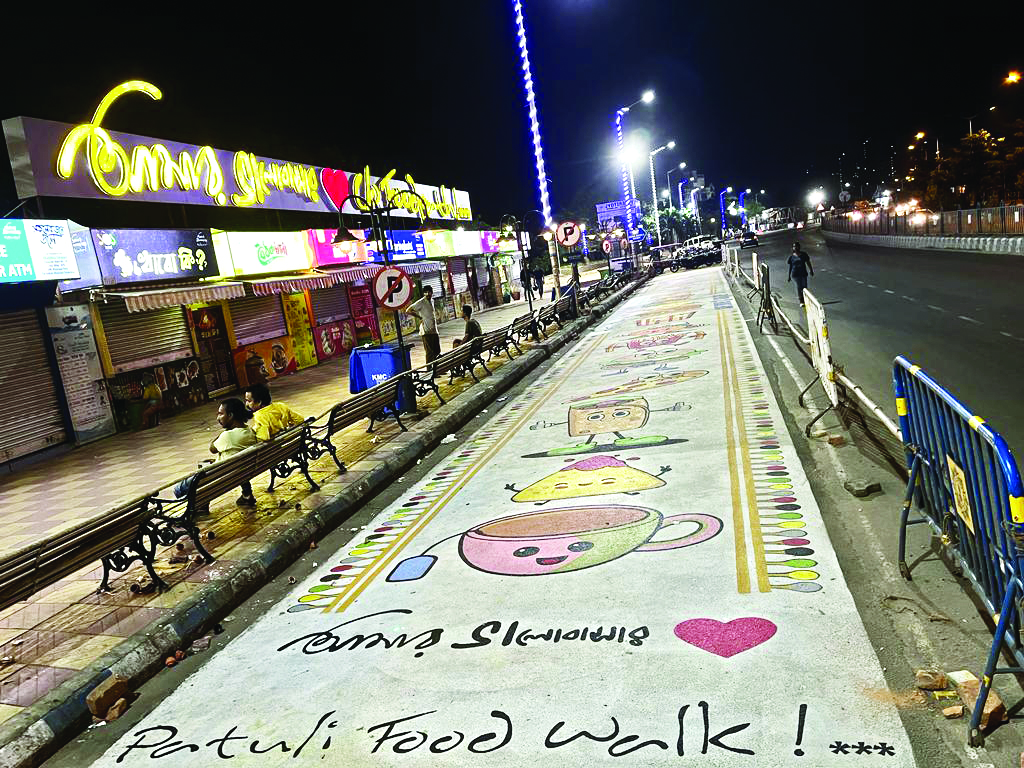 Kolkata: Kolkata Municipal Corporation (KMC) is coming up with a modern food street in the Patuli area off the Eastern Metropolitan Bypass under Ward 101.

There were nine food shops adjacent to the Patuli Jheel which were in a disorganised manner. Ward councillor Bappaditya Dasgupta took the initiative to give an organised shape to these food joints. The shops were developed in the model of a food street on the left side of the road leading from Patuli towards Science City. The food shops were in urgent need of being given a smart look with a temple resembling Dakshineshwar temple coming up close to the site.
"The KMC has plans to set up 16 more food outlets in the same site adjacent to the existing shops. The model that has been followed in the private venture will be replicated in the upcoming venture of the KMC and the project has been christened as 'Kolkata Food Walk," Dasgupta who is Trinamool Congress'Chief Whip in the KMC, said.
According to sources in the KMC, the Health department and the Bustee Development department of the civic body have joined hands for the project and Rs 1 crore has been earmarked for it.
"There are often complaints associated with street food in the city. We will ensure the quality of food and an adequate supply of water. All types of street food, ranging from biriyani, momo, rolls etc will be available at a reasonable price. There will be seating space in front of each shop. The place will be illuminated and there will be bio-toilets," a senior KMC official said.
A modern toilet with breastfeeding facilities is also being planned.
Initially, such a food street was planned at Millennium Park on the bank of the river Ganges but the nod of the Syama Prasad Mookerjee Port and the Army was not received leading to shelving of the plan.
Atin Ghosh the Deputy Mayor of Kolkata spoke with Dasgupta and the place beside Patuli Jheel was earmarked for the project.