Siliguri's tryst with the flavours of Rajasthan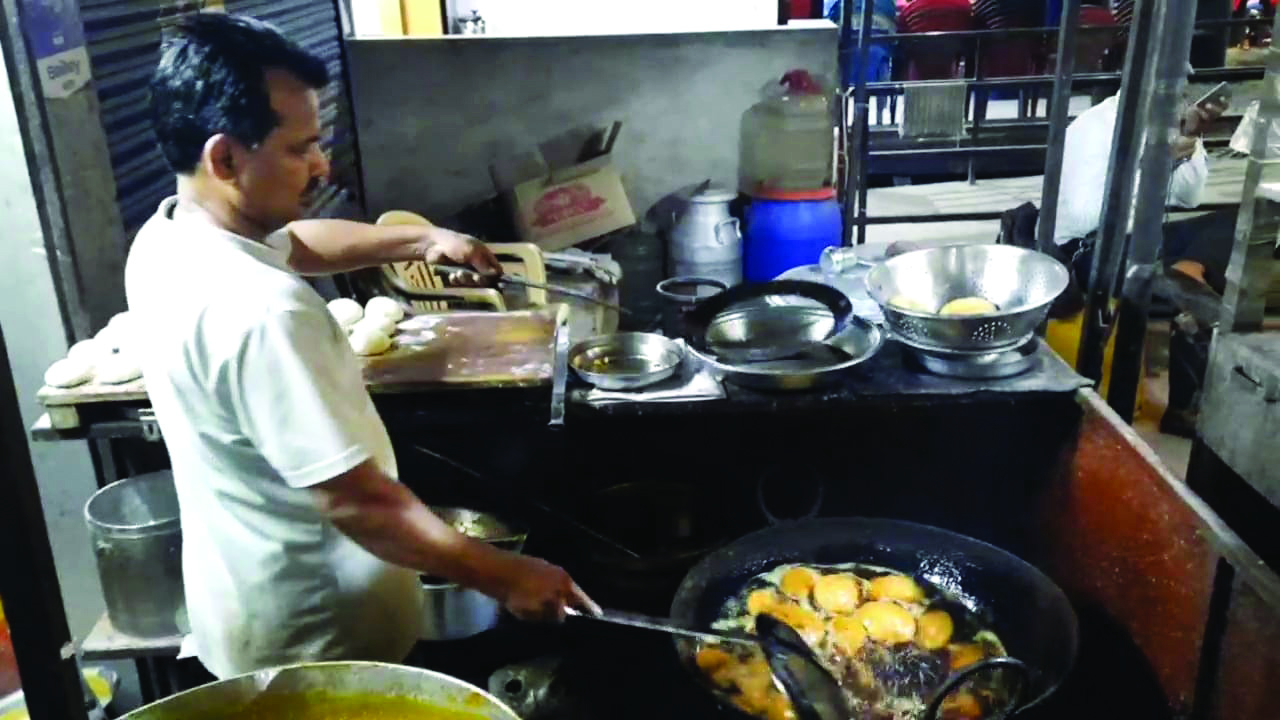 siliguri: Now, there is a slice of Rajasthan in Siliguri. Thanks to Abhishek Parikh the taste of the famous 'Onion kachori' of Rajasthan is available in Siliguri. Everyday people queue at his food stall for this 'kachori.' Now, food-loving Siliguri is so hooked to his 'kachoris' that they coaxed him to return when he had returned to Rajasthan during COVID-19 pandemic.

Abhishek Parikh, a resident of Rajasthan, had come to Siliguri scouting around for a business. In Siliguri, he found a number of fast food items like Momo, 'kachuri', 'singara', but missed the taste of authentic Rajasthani Onion 'kachori' from back home. This is when he realized that starting Rajasthani onion 'kachoris' would be the best bet.
Before setting up an eatery, he started making the 'kachoris 'and distributing them free of cost as a trial run. When the response was great he set up an eatery at Station Feeder Road in Siliguri. "In Rajasthan, we start our day with an onion 'kachori.' This is the most famous dish of our region. I missed the taste. For which I started making this dish here," said Abhishek Parikh.
He had set up the eatery three months before the lockdown in 2020. During the lockdown, he returned to Rajasthan. However his customers used to call him regularly, coaxing him to return. After the lockdown, he returned and started selling the Onion 'kachori' once again.
His roadside eatery is crowded since morning. The specialty of this 'kachori' is that it is stuffed with onion and potato filling. It is served double fried with curd, chutney which enhances the taste. From morning 6 am to 10pm, his eatery is crowded. The price of the 'kachori' is Rs. 25 per plate. He sells 700 to 800 kachoris every day. Manojit Chakraborty, a regular, stated: "I love the kachoris . I love eating this kachori with tea in the evening. I frequent his stall."