Siliguri: SMC Mayor to meet Hakim to resolve drinking water issues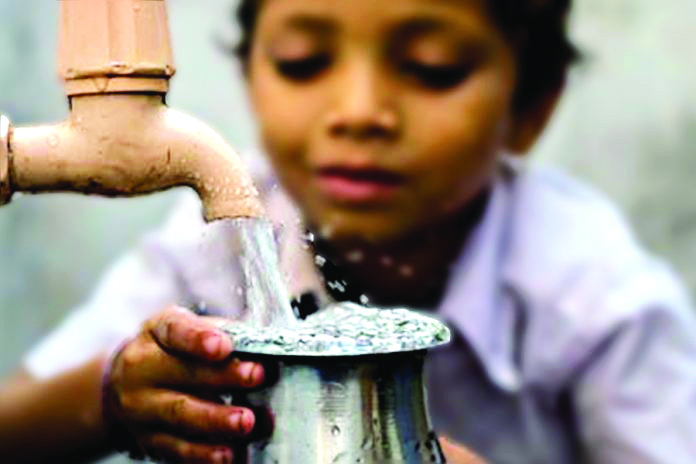 siliguri: To resolve the drinking water problem of Siliguri, the Mayor of Siliguri Municipal Corporation (SMC) will hold a meeting with Firhad Hakim, the Minister of Urban Development and Municipal Affairs, Government of West Bengal. Following the meeting, a re-tender will be called for the second drinking water project in Siliguri.

The city of Siliguri is reeling under acute water problem. On Saturday, the mayor received several complaints regarding drinking water issues on the 'Talk to Mayor' programme. Water is not being supplied in many wards regularly. Mayor Gautam Deb assured them that the problem would be resolved soon.
A second drinking water project is to come up in Siliguri.The Mayor, however, admitted that although tenders were called for the new water project, no one participated.
Therefore, the Siliguri Municipal Corporation (SMC) could not start the work yet.
"We have a plan to commission a second water project in Siliguri. We had called a tender for this but did not receive any response. I will have a meeting with Minister Firhad Hakim on Monday or Tuesday seeking his help. After the discussion, another tender will be called," said Deb.
The Chief Minister Mamata Banerjee has sanctioned Rs. 511 crore for a new water project in Siliguri.
It will be through AMRUT-II. A tender of Rs 170 crore was also held for the first phase of this project. However one responded to that tender. As a result, work has not started yet. The Mayor had discussed this issue with Minister Firhad Hakim on March 3 also, requesting him to send agencies from Kolkata to Siliguri for the work.
Earlier the Siliguri Municipality had only 30 wards. At that time, only 52 million litres per day of water was supplied.
In 1994, when the municipality was upgraded to Municipal Corporation, an area of about 27 square km was added in the SMC area. 17 new wards were included. Out of these, 14 are part of Jalpaiguri district.
At present the daily requirement of drinking water in the city is at least 70 million litres. There is already a shortage of 20 million litres. In this situation, a new water project is the need of the hour.