Siliguri sees advent of theme Pujas during Ganesh C haturthi over yrs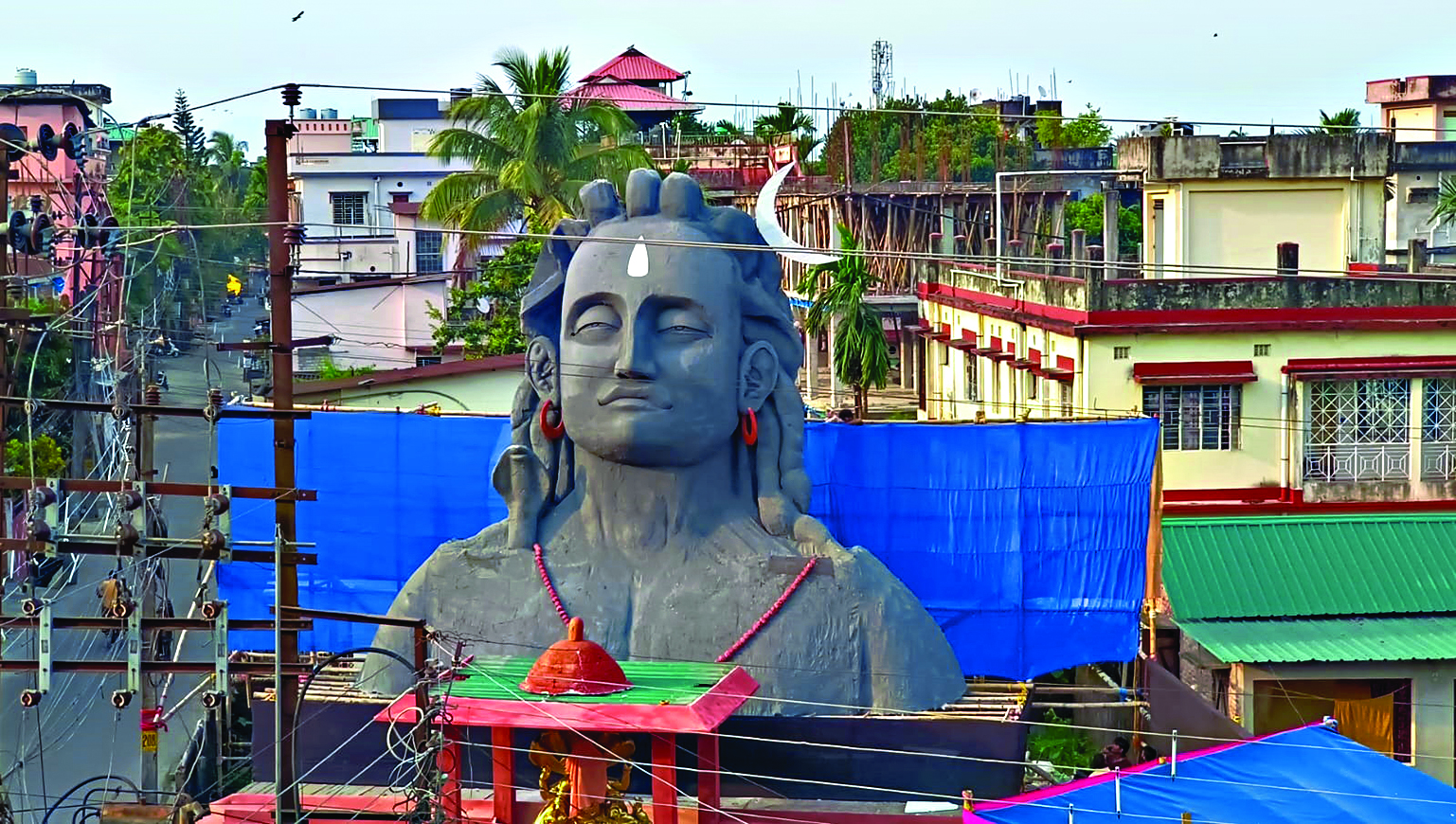 Siliguri: With each passing year, the number of Ganesh Pujas have increased in Siliguri. The last few years have been witness to the advent of theme Pujas revolving around this festival and this year too, Ganesh Puja pandals have been built based on different themes.

However, this year, Chandrayaan-3, ISRO's space programme, occupies the centre stage. Along with this there are mythological themes as well. Many artisans have tried to highlight the handcrafts of this region through their Puja pandals. "Earlier, Ganesh Puja was performed in the city on a very small scale and only a few Puja committees participated. There were no theme Pujas either. However, all this has changed in the last 6 years and Ganesh Puja is now performed in Siliguri on a large scale. The people of Siliguri are thoroughly enjoying themselves," said Prakash Sarkar, a senior citizen of Siliguri.
One of the oldest Ganesh Puja in the city is Siliguri Ganesh Puja Welfare Society which takes place at the auto-stand of Bidhan Market. This year, the committee has organised the 17th edition Puja with a theme where they have highlighted rural life, culture and handcrafts.
"During the Puja, we will have several social programmes. The Puja will continue for seven days from the day of Ganesh Chaturthy," said Bapi Saha, a member of the committee.
Meanwhile, to celebrate the success of Chandrayaan-3, two committees of Siliguri have modeled their Pujas based on the spacecraft.
The Swarn Shilpa Samiti at Hill Cart Road has built a 35-feet-high pandal while the Ganesh Puja Committee at Tinbatti More has made a 40-feet-high pandal with plywood.
Amit Ghosh, on behalf of the Puja committee, said: "The entire country is proud of ISRO's work. We have taken this initiative to honour ISRO."
Sukantanagar Royal More Ganesh Puja Committee has made a 35-feet-high pandal on the model of Lord Shiva.